Vaccination of badgers Review of risks
Vaccination of badgers: Review of risks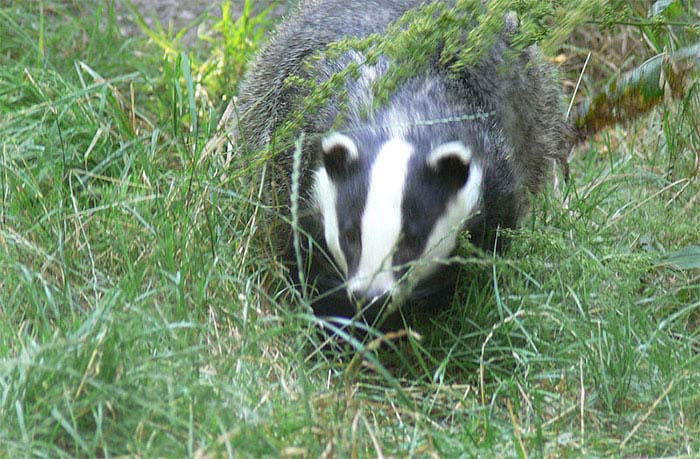 A badger vaccine has the potential to reduce infection of cattle and a vaccination could also have a role in protecting uninfected badger populations at risk in the face of advancing disease, according to scientists.

Research into the development of vaccinations against TB in badgers and cattle was published in Veterinary Record. The only available TB vaccine for badgers was licensed by the Veterinary Medicines Directorate (VMD) in 2010, following 10 years of studies carried out by the AHVLA (formerly the Veterinary Laboratories Agency [VLA] and the National Wildlife Management Centre of the Food and Environment Research Agency, now also part of AHVLA).

"There are significant gaps in our knowledge regarding the impact that the vaccination of either badgers or cattle could have in practice. For example, there is a lack of empirical data on the effect of vaccinating badgers with the licensed vaccine (BadgerBCG) on TB incidence in cattle," the report said.

'BOVINE tuberculosis (TB) is one of the most complex animal health problems that the farming industry in Great Britain faces today'. This was the view of the Chief Veterinary Officer in 2006 (Reynolds 2006) and, despite advances in our understanding of the disease and its epidemiology, this view still stands.

The significant financial and emotional impact bovine TB has on farmers and the cost to government in control (bovine TB has cost the taxpayer £500 million in England alone in the past 10 years [Defra 2014a]) means tackling this disease is a major animal health priority for government.

A vaccination has been deployed in an area of Gloucestershire in each of the four years since it was licensed in 2010, as part of the five-year Defra-funded Badger Vaccine Deployment Project (BVDP) (Defra 2014b).

The BVDP aims to increase knowledge of the practicalities and costs of deploying injectable BCG, train lay badger vaccinators and build confidence in the principle of badger vaccination. It was not designed to estimate the impact of badger vaccination on the incidence of TB breakdowns in cattle herds. Up until the end of 2013, 182 lay vaccinators from a range of organisations had been trained on the bespoke training course built into the BVDP.

The project has provided an understanding of what is logistically possible in terms of injectable vaccine delivery. During the four-month field season in 2013, 834 badgers were vaccinated over an area of approximately 90 km2 of farmland, encompassing around 100 farm premises.

Oral vaccination

An oral vaccine will only be a viable control tool if the vaccine bait and associated deployment costs are relatively inexpensive, or less than that for injectable vaccination. The cost of a vaccine and the number of baits deployed at a sett, as well as its efficacy, are likely to be key factors in determining the cost effectiveness of oral vaccine deployment. Too few baits will result in an ineffective strategy and too many will make it economically unviable. The number of baits deployed is likely to represent a compromise between maximising uptake and minimising cost. Deployment costs may be reduced by pre-baiting for a number of days with bait that does not contain the vaccine formulation.

Vaccination of cattle

Vaccination of cattle against bovine TB could reduce the prevalence, incidence and spread of the disease in the cattle population, reducing the number, duration and severity of breakdowns. The ability to provide these benefits would be dependent on the effectiveness of a vaccination programme in terms of the vaccine used, the way in which it was deployed, and on the performance of a compatible diagnostic test.

BCG was first demonstrated to be an efficacious vaccine against TB in cattle in 1911, as reviewed in Waters and others (2012). Extensive work has been carried out since to optimise the dose and route of administration of BCG vaccine to cattle. Despite ongoing work to develop more efficacious vaccines, BCG remains the best candidate vaccine for use in the field in the short to medium term.

Download
09-08-2014 22:08 PM | Posted by: Ueli
BCG will never deliver; ihn fact its I questionable if it should be called a vaccine at all. It does not simulate the production of antibodies ( like the majority of vaccines do ) but has some effect by stiumulating the so called humoral defence ONLY, which is rather unspecific. This I was taught in 1973 by the most experienced Professor for Bacteriology in the world ( University of Zurich ).
16-08-2014 14:18 PM | Posted by: Clued-Up
Vaccinating cattle against bTB has been identified by the Warwick model as one of the key control measures that'll stop the disease.

What the Warwick model also says is that it's only by using a COMBINATION of cattle measures that England can get rid of cattle bTB. Wales is already implementing many of the cattle measures the Warwick model said would work; as a result Wales is now on track to gain official bTB free status within the foreseeable future.

The Warwick model confirms yet again what other research studies say - BADGERS DON'T PLAY ANY SIGNIFICANT ROLE IN SPREADING CATTLE bTB, IT'S A CATTLE DISEASE THAT CAN ONLY BE STOPPED BY CATTLE MEASURES. A lot of good cows have died needlessly because of DEFRA and the NFU leadership's unwillingness to introduce tighter cattle measures (including cattle vaccination) and their obsession with killing badgers.
Display name

Please enter your name

Email
(optional)
Comment

Please enter your comment

Post Comment


Your comment submitted successfully.Please wait for admin approval.

Some error on your process.Please try one more time.