Veterinary association to support second year of badger culls
Veterinary association to support second year of badger culls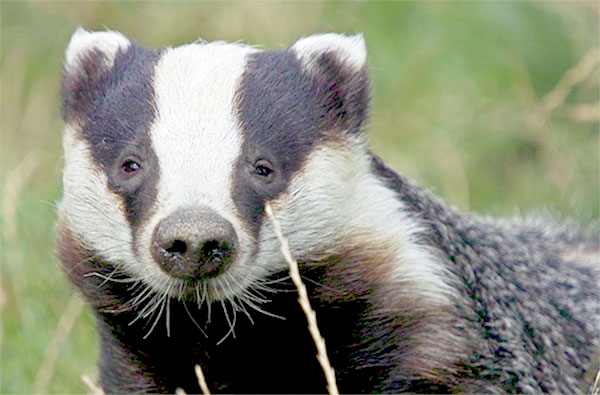 The British Veterinary Association (BVA) has said it will support the second year of the pilot culls in England. This follows Defra's response to BVA's call for improvements to humaneness and effectiveness in
light
of the Independent Expert Panel (IEP) report on the first year.
The IEP report, published in April, found that the first year of culling failed to meet criteria for effectiveness (in terms of the number of badgers removed) and that the method of controlled shooting had failed to meet the criteria for humaneness. BVA welcomed the report and called on Defra to implement all of the IEP's recommendations fully.
BVA has remained in constant dialogue with Defra and met with the then Secretary of State Owen Paterson, the Chief Veterinary Officer Nigel Gibbens, and other Defra officials to seek clarification on Defra's proposals, as well as calling for robust monitoring and collation of results and independent analysis and audit by a non-governmental body.
Defra has moved considerably, confirming a number of changes to its plans. In particular, Defra has confirmed that:

- shotguns would not be used for controlled shooting

- contractor selection, training and assessment would be enhanced
- the number of field observations of shooting and number of post mortem examinations of badgers would be in line with that carried out in year one
- real-time information would ensure a better distribution of effort and that poor performing marksmen would be removed from the field
In addition, and in response to BVA, Defra has committed to an independent audit of the way the protocols are carried out during the cull. BVA is satisfied that the appointment of such an auditor addresses many of our original concerns. However, BVA will continue to call upon the new Secretary of State to put in place independent analysis in order to give confidence to the wider public.
BVA's position on any further rollout of controlled shooting as a method to cull badgers (and its continued use in the pilots) will be decided once we have assessed the outcomes of the second year.
Commenting, BVA President Robin Hargreaves said: "BVA has always maintained that we could only support the use of controlled shooting as a method to cull badgers if it was found to be humane, effective and safe. We supported the findings of the Independent Expert Panel and called on Defra to implement the recommendations fully.
"We therefore welcome Defra's proposals to improve humaneness and effectiveness in
light
of the IEP report, and we have been pleased how far Defra has moved towards BVA's position, in particular by ensuring a robust and independent audit is in place.
"It is essential that Defra gets this right to allow the veterinary profession to have confidence that controlled shooting can be carried out humanely and effectively. We continue to call upon the Secretary of State to put in place independent analysis of the second year of culling to give confidence to the wider public.
"Badger culling is a necessary part of a comprehensive bovine TB eradication strategy that also includes strict cattle measures and vaccination. Culling remains a hugely emotive issue but we must tackle the disease in both cattle and wildlife. Scientific evidence supports the use of targeted, humane badger culling to achieve a reduction in the disease in cattle.
"I'm proud that the veterinary profession has had such a significant influence on Defra's position and we will continue to engage with the government to ensure the pilot culls are humane and effective."
Download
29-07-2014 12:05 PM | Posted by: Clued-Up
Email sent to BVA last week, no reply yet received.

"I was pleased to see the BVA has achieved some important changes in principle as regards the 2nd year of the badger cull (eg no use of shotguns). I'm concerned about two matters in particular, however, and would appreciate receiving answers on both from BVA.

The first issue is that the Warwick model provides strong proof that a combination of cattle measures alone will defeat bTB in cattle (and that nothing else will).

The researchers have worked with what badger information is available (lumped under the general heading of environmental challenge) and they conclude – even more strongly than previous researchers – that killing badgers doesn't reduce cattle bTB.

How can BVA support the local destruction of populations of legally protected, much valued wild animals knowing their slaughter won't achieve its alleged aims?

Has BVA talked to the researchers producing the Warwick model please? If the quality of the data linking badgers to cattle bTB is as poor as they say it is, then that data has not been good enough to support any of the badger killing done over the last 20 years, let alone to justify the 2nd year of the cull.

The BVA should have enough skilled scientists amongst their membership to talk productively with the researchers who analysed the many years of data used to create the Warwick model. I'd suggest the right way forward is for the BVA's management board to ask for a report back from those veterinary scientists concerning whether recent research entirely removes any justification for killing badgers as a cattle bTB control measure.

In Tudor times, it was a legal requirement to beat cattle unmercifully on their way to market in order to tenderise the meat; the quality of thinking supporting the badger cull seems to be similarly irrational and unethical.

The second issue relates to independent oversight of the badger cull. It's only thanks to the IEP Report we found out that the shooters and culling companies flouted many of the licencing conditions they had agreed to, also that Natural England completely failed to uphold the licencing conditions they'd set. As the shooters and culling companies paid so little heed to their obligations when they knew they'd be subject to IEP oversight, exactly what independent oversight arrangements is BVA insisting on to ensure the 2nd cull is more humane, effective and safe?

I struggle to think of any organisation except last year's IEP that would have any public credibility as a provider of oversight for the badger cull.

The government suggests Natural England could perform this oversight role, however the IEP report showed the culling companies and shooters ignored the commitments they'd given to Natural England and Natural England took no action against them.

I look forward to hearing BVA's responses to the issues I've raised."

Apart from Natural England - which proved its incompetence as a monitoring body during the fist year of the badger cull - DEFRA's other proposed monitor will be the AVHLA. The AVHLA is a veterinary body, not an organisation capable of enforcing the culling companies and shooters' compliance with the licencing conditions set for them.

Altogether, I feel BVA's besmirched its own reputation by this decision. Providing BVA support for the second year of the badger cull is ethically and professionally suspect, believing DEFRA's promised any meaningful, deliverable improvements is naïve in the extreme.
06-08-2014 17:22 PM | Posted by: reg pollard
only scientific evidence Deathra are interested in is their own so called experts, don't listen to any other experts or Scientific evidence, as for Natural England they are nothing more than puppets on a string, totally inept & ineffective towards common sense, as long as Badgers are killed,no matter how,where, or when,Badgers must be killed to keep certain people happy regardless of the Btb outcome,the whole affair is riddled with corruption nothing to do with Btb, just politicians playing God yet again.
06-08-2014 18:26 PM | Posted by: reg pollard
just read a ridiculous statement from a guy called Gwynn Jones,called the truth about the badger population, the biggest load of rubbish i have ever read,how farmers love their cattle,how badgers are to blame for the demise of,game birds,bees, hedgehog's the list is endless, the only thing that he hasn't blamed the badgers for is the bubonic plague, what an idiotic man.
08-08-2014 18:27 PM | Posted by: Gwyn Jones
We owe a debt of gratitude to Mr Pollard for demonstrating so clearly why a sensible, never mind balanced discussion on badger overpopulation and their effect on other mammals, ground nesting birds, and bees cannot take place.
09-08-2014 08:36 AM | Posted by: reg pollard
thank you Mr Jones for your view on my comments,which you are entitled to,but before you start blaming badgers for any & every countryside problem, you should have done some research into why hedgehogs,bee's & game- birds are perishing, the biggest hedgehog killer is traffic the biggest bee and bird killer is pesticides.not badgers.
09-08-2014 10:48 AM | Posted by: mike
When the whole population is appointed to the House of Lords, works for the Government, the NHS, the police, the armed forces, the BBC, has a special performing talent (musical or corporeal display)or is on benefits, then it will become clear that there is nobody left shovelling into the trough which sustains them.

Badgers produce nothing and spread TB in cattle, which produce quite a lot and employ people who fill the trough.

The gross product of the badger lobby wouldn't fill a transit van: hot air compresses well.
Display name

Please enter your name

Email
(optional)
Comment

Please enter your comment

Post Comment


Your comment submitted successfully.Please wait for admin approval.

Some error on your process.Please try one more time.