Vets 'will not support' Badger Trust's judicial review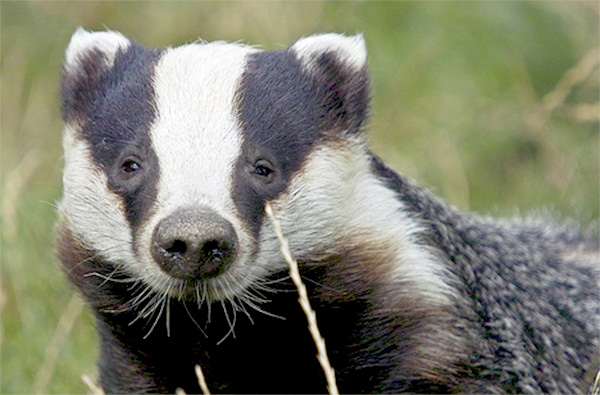 The Badger Trust has made an application for judicial review at the High Court to challenge the legality of the DEFRA Secretary of State's decision of 3 April 2014, to allow the continued culling of badgers in Gloucestershire and Somerset.

In the judicial review the Badger Trust will argue that the DEFRA Secretary of State unlawfully failed to put in place any Independent Expert Panel for the planned culling of badgers in Gloucestershire and Somerset in 2014, who will oversee the design of data collection and its analysis and interpretation to assess the safety, effectiveness and humaneness of the culling operation.

Without this independent monitoring system in place the Badger Trust submits that it is not lawful for the DEFRA Secretary of State to make any decision for a further national roll out of the badger cull policy, following the completion of the planned culling operation in 2014.

Commenting on the legal challenge Dominic Dyer CEO of the Badger Trust and Policy Advisor at Care for the Wild said: "The badger cull policy has been a complete and utter failure on scientific, economic and humaneness grounds. There is no justification for continuing with this failed policy which no longer has the confidence of the public, politicians and increasingly the veterinary and farming industry.

Owen Paterson made a clear commitment to Parliament and wider public that an independent panel will oversee and evaluate the pilot culls and report back to the Government prior to any decision being taken on the policy being rolled out more widely.

It is not acceptable for the DEFRA Secretary of State to now push aside the concerns of both the Independent Expert Panel and the British Veterinary Association, by moving ahead with a further badger cull in Gloucestershire and Somerset this summer without any independent monitoring in place.

To then make any decision on a national roll out of the hugely controversial badger cull policy without these independent monitoring safeguards, is in our view illegal and will lead to huge public and political anger.

The President of the British Veterinary Association (BVA) has written to the Badger Trust to clarify the BVA position on the pilot badger culls in England, stating that we will not be supporting the Trust's application for a judicial review.

BVA Council agreed a position on the continuation of controlled shooting in the pilot areas on 16 April. The position states that BVA could only support further culling using controlled shooting in the pilot areas if steps are taken to improve both its effectiveness and humaneness and if there is robust monitoring and collation of results and independent analysis and auditing by a non-governmental body. It also states that we support the IEP's recommendations for improving effectiveness and humaneness and urges Defra to implement all the IEP's recommendations fully.

Since 16 April we have been in dialogue with Defra to seek assurances that these issues will be addressed, and those discussions are ongoing. We will not be taking a further position on the pilot culls until BVA Council has had the opportunity to consider Defra's plans in full, when they are made available.

We are concerned that recent media reports, and the Badger Trust's news release of 20 May announcing the application for a judicial review, have misrepresented our position and that some news articles have incorrectly suggested that BVA has withdrawn its support for badger culling as part of the overall strategy to eradicate bovine TB.

BVA continues to believe that the TB eradication strategy for England will only be successful if we are able to use all of the available tools, including targeted, humane badger culling.

Download

22-05-2014 11:00 AM | Posted by: Clued-Up
This "fence-sitting" suggests there's still a battle royal going on within the BVA, with the "old guard" trying to defend their support for a policy most vets abhor as unethical and unscientific.


22-05-2014 13:31 PM | Posted by: Emily
The BVA should be ashamed of themselves.If they are so concerned about the humaness of further culls they should back the Badger Trust.The IEP reportshowed that the badger culls of 2013 failed, they were ineffective and inhumane.The BVA "can only support further culling if its humane" well BVA it wont be unless measures are put in place. The Badger Trust members are supporting the application for judicial review. If you want to donate to them to help fund the high court action then click here http://www.nfbg.org.uk/content/J-Donate.asp
18-06-2014 10:54 AM | Posted by: T.B.Control essential for Public Health
What is missing from the Badger Trusts comments is any concern for multi drug resistant T.B. getting into the human population. It must not matter which vector is responsible. Controlling this disease means culling. This is the basic flaw in the Badger Trusts argument, they are unconcerned what happens to people. Culling is essential if we are to control this dreadful disease.
Display name

Please enter your name

Email
(optional)
Comment

Please enter your comment

Post Comment


Your comment submitted successfully.Please wait for admin approval.

Some error on your process.Please try one more time.
Trending Now
Viewed
Discussed