Minister for Natural Resources and Food, Alun Davies, has today set out his views on how nearly £1bn of funding should be spent to strengthen Welsh farm businesses, tackle poverty, address climate change and support Wales' wider rural economy.
Launching the Wales Rural Development Programme consultation, the Minister said that the new second pillar of CAP - worth nearly £1bn to Wales between 2014 and 2020 – must be used to deliver economic and environmental benefits to rural communities and create opportunities founded on better, more joined up and proactive management of Wales' natural resources.
Alun Davies said: "I worked hard throughout the CAP negotiations to secure a fair deal for Wales. As a result, Wales will receive 7.8% more from the 2014 to 2020 RDP than it did in the 2007-2013 period and will have access to £953m to spend on projects that support our rural communities.
"This budget will provide a rural development fund large enough to offer support to the farming industry in a meaningful and sustainable way I want to ensure it is used to address the very real issues of poverty, to increase resilience and prepare rural communities and businesses for the challenges that we know lie ahead.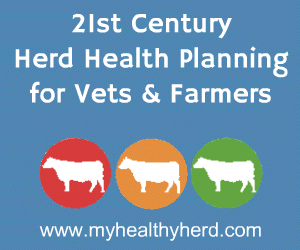 "This means using the RDP to promote competitiveness and create sustainable jobs and growth for the people who live and work in rural Wales. It also means underpinning our approach with the principles of green growth, so that we not only help this generation but importantly provide opportunities and a more secure future for the generations ahead.
"I want to provide a strong focus on building resilient businesses and creating a healthy natural environment which will in turn drive economic growth within our rural communities. I also want to use the RDP to build climate resilience so we can ensure more protection against the immediate and future impacts of climate change.
"We must build on things that we know work, refine those that can be improved and support new and innovative approaches that are fit for the future. And I want to use all the levers available to us to tackle poverty in all its forms so that opportunities for people living and working in rural communities are significantly improved."
The final proposals for the next RDP focus on:

- a comprehensive support package for farm and forestry businesses

- policies that encourage diversification into non-agricultural activities (such as renewables) to offer alternative income streams to agricultural businesses

- knowledge transfer and the exchange of best practice

- key sectors such as farmers in upland areas and new entrants to farming

- substantial investment support underpinned by appropriate business planning

- a revised and more flexible Glastir scheme to include an organic farming conversion and maintenance scheme

- increased emphasis on woodland management and woodland creation

- promoting cutting edge technologies to support farming and food chains and the processing and marketing of agricultural and forestry products

- mitigation against adverse climactic events, plant and animal diseases

- tackling poverty by working to alleviate food and fuel poverty, address local environmental quality and promote sustainable economic growth
Comments
No comments posted yet. Be the first to post a comment