The Country Land and Business Association last night launched Tackling the Housing Crisis in England at a packed London event, attended by MPs, peers and housing professionals, at the ICE, Westminster.
Speakers Lord (Matthew) Taylor of Goss Moor and BRE Chief Executive Dr Peter Bonfield both praised the CLA's report. Lord Taylor thanked "the CLA for raising your head above the parapet" on the housing crisis, and Dr Bonfield, an eminent housing research scientist, said the report was "very important" and "clearly written" and made a "compelling argument of importance for the community".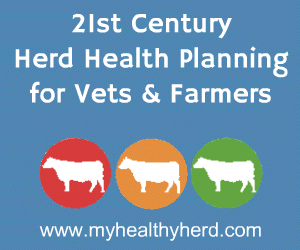 CLA President Henry Robinson said: "Our report identifies the key issue: to satisfy demand for new housing in England, at least 230,000 new homes need to be built every year till 2020, according to Government research.
"New homes are urgently needed to keep communities in the countryside alive. Without this housing, we will lose the young people and services needed to keep rural areas economically viable.
"More retirement homes are also needed in rural areas so older people can pass on farm holdings to the next generation."
The report proposes a raft of recommendations to ease the housing crisis, including encouraging private landowners to build affordable homes by broadening the types of provider accepted by councils, recognising that landowners can pool their resources to speed up the creation of garden cities and using welfare reform as a means for extending the range of housing.
Mr Robinson said: "We would like to see new planning guidance that requires local authorities to take account of future, national infrastructure projects, including rural broadband that can and will open up new housing sites and deliver the knowledge economy to the regions.
"We also want the tax system used to incentivise private landlords to let homes at below-market rents and build new market-rented accommodation."
He added: "Our report also calls for planning authorities to give consistently good pre-application advice, for a new methodology to be created for Energy Performance Certificates so older rented accommodation is not taken out of use, exemption from Council Tax for vacant older buildings being brought up to Minimum Energy Performance standards, and extension of the Landlords Energy Savings Allowance instead of replacing it with expensive Green Deal loans."
Lord Taylor of Goss Moor – formerly Matthew Taylor MP – a housing and planning expert helped to launch the report, with Dr Peter Bonfield OBE, Chief Executive of major housing research organisation BRE and Mark Bridgeman, who chaired the CLA's Housing Working Group.
Mr Bridgeman said: "How the Government delivers housing supply is crucial to a range of inter-connected issues – including the north-south divide, an ageing population and an economy that is still recovering from the global financial crisis."
Comments
No comments posted yet. Be the first to post a comment