Volatile market and low investment fears for future of UK sheep market
Volatile market and low investment fears for future of UK sheep market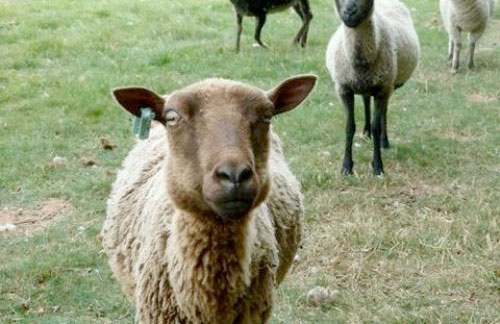 The first ever NSA and NFU 'Vision for British Lamb Production' report has been launched at the NSA Sheep Event, identifying the strengths and weaknesses of the market. The new report highlighted low investment and volatile market fears for the future as well as health challenges.

The report highlights the strengths and weaknesses of the sector as it stands and identifies the opportunities ahead and barriers that must be tackled in order to exploit them. It will be used to frame and guide NFU and NSA activities and inform and convince policy and decision makers of the potential the sheep sector offers and what they can do to clear a pathway for its continued success.

Phil Stocker, NSA Chief Executive, says: "We are proud of the report, and particularly the fact the two main organisations representing sheep producers have come together in this way. For the first time we have pooled our resources to produce a clear, consistent message about where the industry should be going. The report provides a framework to keep us focused on our main goal, which is to help sheep producers make the most of opportunities that will strengthen their businesses in times ahead."

The report emphasises the need for the industry to react to market signals, to maintain and expand export options for producers as well as building on the current domestic market for sheep meat. With the growth of sheep meat exports predicted to continue, and annual per capita consumption running at just 1.7kgs even a slight increase would have a significant impact on demand.

Although the UK is a major player in the global sheep meat market and leads the EU in sheep numbers and production we have seen a decline in the UK flock driven by low margins in the industry, increasing environmental controls and competition for land from other activities.

Domestic consumption of lamb decreased by nearly two thirds in the two decades from 1990 and the falling trend seems to be continuing with annual consumption decreasing from 7.5kg per person to 1.9kg. The price per kilogram of lamb has more than doubled in the same time, which has offset the volume losses to an extent. However, this rise is out of pace with other meats, meaning that lamb is now viewed by UK customers as an expensive choice and many consumers have been conditioned to look for price promotions, which can then impact on market volatility.

Despite the improvement in prices in recent years, the majority of sheep producers would struggle to make a positive return on investment if EU payments (direct farm payments, agri-environment schemes and rural development funding) were excluded from the business. With the prospect of EU funding reducing in the future and tighter requirements being introduced to qualify, improving the return from the market is ever more important for the producer.

Charles Sercombe, NFU livestock board chairman, says: "The sheep industry in this country has a bright future and is well placed to address the challenges of global markets and to take the opportunities that are presenting themselves. The vision for lamb production, launched at the Sheep Even,t sets out this positive vision and identifies areas we need to tackle to achieve it.

"A successful industry is one with a ruthless focus on supplying the market with the product it needs as efficiently as possible. This will involve long term partnerships across the supply chain to identify and clearly communicate customer requirements. It will need appropriate marketing of our product on its inherent values, including great eating quality, high welfare and sustainable environmental management. Finally, Government must actively tackle legislative barriers which reduce competiveness and our ability to efficiently supply markets across the world."

The next generation of sheep farmers is vital for any vision of the future and the report acknowledges this, as well as ensuring that both existing producers and new entrant adopt best practice measures for health, welfare, nutrition, genetics and all other aspects of production.

Mr Stocker says: "The potential is clear to see, and to make the most of this we need to do all we can to keep markets open and growing, in particular avoiding disease situations that potentially affect trade. We also need to maintain a focus on efficiency and costs and to do all we can to build on the very positive image that surrounds UK lamb. That 'brand' is built on good welfare conditions, a green and pleasant countryside, diversity of breeds and people, and tradition. Sheep farmers know this but also understand the high level of science and technology that underpin the sector. The long term future will be dependent on sheep farming attracting high calibre people to get involved and it's easy to find a positive attraction whatever angle someone might be coming from."

Download A vision for British lamb production
30-07-2014 05:53 AM | Posted by: Frank Egan
G'day, its interesting to look at the 20 year timeframe and to find out who benefited from this decline.Was it in fact the beef and poultry producers(not necessarily british)that supply the fast food industry and supermarkets?
The price may have doubled in the supermarkets but is this reflected at the saleyard?What also must be borne in mind is that the cost of production has more than doubled and as you rightly say if it was not for all of the "cash" subsidies that your farmers receive it most likely be a marginal profit proposition.
Display name

Please enter your name

Email
(optional)
Comment

Please enter your comment

Post Comment


Your comment submitted successfully.Please wait for admin approval.

Some error on your process.Please try one more time.