07-12-2011 13:56 PM
| News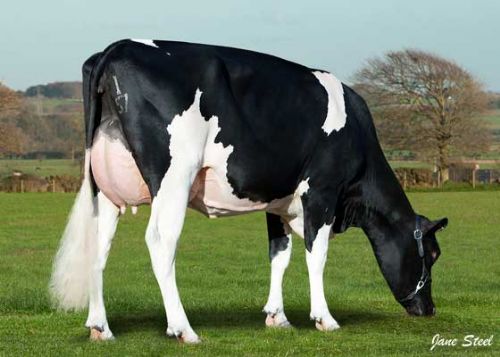 Profit boosting bulls from leading genetics company, WorldWide Sires UK (WWS UK) have come to the fore as the dairy industry publishes its December proofs.
With sires to improve type, milk production, fertility, longevity and cell count, WWS UK is building on its reputation as a reliable partner that is able to produce long-lasting and profitable herds.
Five December proof stars include Lirr Drew Dempsey, O-Man End-Story, Pirolo Goldwyn Wyman, Glen-Valley BW Captain and Solid-Gold Colby. All bulls are delivering over +2.0 for type and offer a combination of breed-leading health and management traits. They each represent the type of bull the profit-driven milk producer is increasingly demanding, as the welfare and financial costs of health and fitness come into focus more than ever.
Canada's No.1 LPI bull, Lirr Drew Dempsey, tops the rankings for the second time ahead of breed legend, O-Bee Manfred Justice and his renowned sire, Braedale Goldwyn. Offering high type (+2.69), he also ranks at No.3 in the Canadian rankings for conformation, this, teamed with his superb health and fitness traits including high PLI (£167), fertility (+4.2), low cells (-19), lifespan (+0.2) and superb production (+407kgs milk, +0.02%F & +0.02%P) makes him the complete package.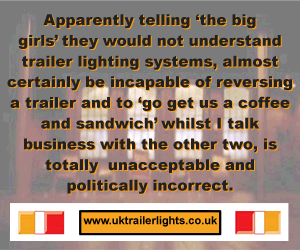 Goldwyn son, Pirolo Goldwyn Wyman ticks all the boxes as the No.1 PLI bull in the WWS UK portfolio. Profitable milk production can be expected, transmitting a massive £208 PLI, with +287kgs milk, positive components (+0.15%F and +0.11%P) and low cells (-24). Top type (+2.29) is also on offer from this world-class bull with high fertility (+4.6) and longevity (+0.1). Wyman's maternal line are long-living, hard wearing cows that live in cubicles with no special treatment. His dam is an EX90 Oman who just completed her second lactation giving 12,700ltrs at 4.23%F and his 13-year old granddam is an EX90 Jocko, who set a milk record of 16,300ltrs at 4.33%F and 3.57%P.
Production giant, O-Man End-Story can maximise milk cheques transmitting +601kgs milk, +0.04% fat and +0.03% protein. Inheriting his sire O-man's breed leading health and fitness traits, he offers +3.5 fertility and +0.1 lifespan. Daughters are robust, with width and power throughout. End-Story's conformation is also unique for an O-man son, as he is over +2.0 for both type (+2.17) and mammary (+2.13). Udders are shallow, have a strong central ligament with excellent attachments.
Solid-Gold Colby is the solution for producers looking to improve longevity and fertility. The 92% reliable Outside son, leads the WWS UK stud for lifespan (+0.6) and has tested extremely high for fertility at (+4.6). Suiting a wide range of systems, Colby teams functional type (+2.03) with outstanding udders (+2.12) that are well attached both fore and rear with a silky udder texture.
Glen-Valley BW Captain completes the front-runners, as a high component BW Marshall son. This high PLI bull (£116) will make key daughter improvements in longevity (+0.2), components (+0.07%F & +0.02%P) and overall type (+2.14). Udders are another phenomenal feature with extremely high rear udder attachments (+2.9).
Commenting on the performance of the bull portfolio, Bryan Challenor, Livestock Manager at World Wide Sires UK said:
"Once again WWS UK has performed extremely well this proof run, demonstrating high-class bulls.
Whether it is type or production, longevity or fertility, all your breeding goals can be found within the WWS UK portfolio."
Comments
No comments posted yet. Be the first to post a comment