Westcountry insurer Cornish Mutual has introduced special measures to help the region's beleaguered livestock farmers cope in the face of the Foot and Mouth crisis.
Government-imposed restrictions have prevented farmers from moving livestock to market since a second wave of FMD infections was identified on 12th September – just nine days after the initial one-month ban was lifted.
With market forces working against farmers, many have been forced to hold onto their animals and as new births add to the stock, farms are becoming temporarily overcrowed.
On routine visits to Member farms, local Cornish Mutual Insurance Inspectors have noted a sharp increase in the proportion whose animal numbers exceed their insurance policy cover – exposing them to the risk of an even greater loss should they suffer a further mishap before the restrictions end.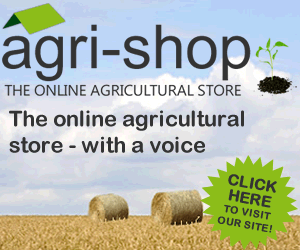 Cornish Mutual has therefore reacted swiftly, suspending any reduction in payments for claims on excess livestock due to the FMD restrictions.
The unique move recognises that animal numbers on some farms will have increased beyond the number declared by farmers at their last renewal date, and the insurer has promised a sympathetic approach to difficulties caused by the crisis.
Managing Director Alan Goddard explains: "Clearly, this is a tough enough time for the many Cornish Mutual Members who keep livestock, without worrying about insurance exposure as well. Thankfully, as a member-owned organisation, we are able to make exceptions like this, which we hope will make a difficult situation that much simpler."
DEFRA officials announced on Thursday that certain low risk areas – including the South West – would see movement restrictions eased later this week, "subject to no further changes in the disease situation". However, with a further case of Foot and Mouth confirmed in Surrey over the weekend farmers remain on tenterhooks, while any speculation that the crisis could be nearing its end seems premature.
Alan Goddard continues: "Cornish Mutual welcomes the indication that restrictions could be lifted this week; but even if this is the case, we understand that the backlog and excess supply could continue to affect animal numbers for some weeks to come.
"We will therefore continue to take a sympathetic approach towards members who are affected by the restrictions and find themselves with extra animals on their farms, whether or not the markets re-open this Thursday."
Comments
No comments posted yet. Be the first to post a comment