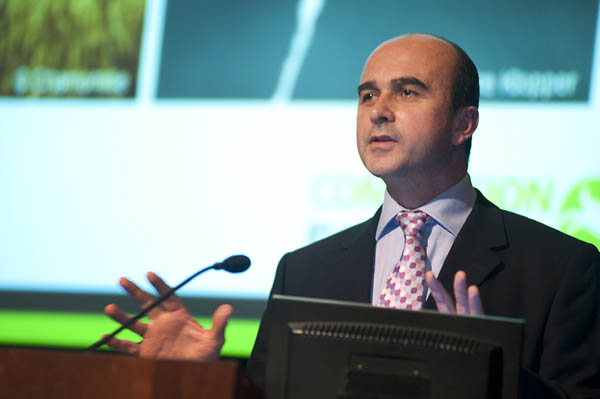 Philip Lymbery
Demand for free range
eggs
will continue to grow in 2014 despite recent "inaccurate" press reports claiming that hens in cages enjoy higher welfare, says Philip Lymbery, the chief executive of Compassion in World Farming.
The claims of cage hens enjoying a better life than free range birds made headlines in many of the country's national newspapers and on television news, following a speech by Bristol University poultry scientist Professor Christine Nicol, whose research includes a current trial on the possibility of managing commercial laying flocks without the use of beak trimming. Christine immediately said that her words had been misconstrued, although she could not prevent headlines like 'Cage hens are happier than free range' in the Telegraph and 'Organic isn't better than factory farmed' in the Mail. Even the BBC reported that, 'Welfare standards are on average higher in laying hens kept in cages than in free range flocks, according to a leading veterinary expert.'
The claims were rejected by the British Free Range Egg Producers' Association (BFREPA) and by welfare organisations. Christine Nicol, herself, came out and said that free range had the best potential for good animal welfare and, giving his view on what 2014 may have in store for the egg sector, Philip Lymbery told the Ranger that free range would continue to grow because it was better for the birds and it was what an increasing number of consumers wanted.
"Recent reports in the press have – inaccurately - suggested that enriched cages can provide better welfare than free range systems," he said. "There are inherent limits to what can be achieved in cages as regards hens' ability to engage in normal behaviour."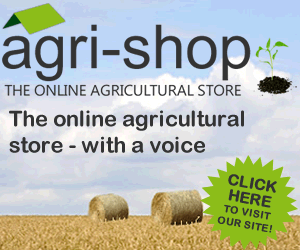 Not only did Philip say that enriched cage production was lower welfare for the hens but he also said that the new slightly enlarged units should suffer the same fate as conventional battery units and be outlawed over a period of time. "We believe the use of enriched cages should be phased out. The potential for good welfare is much higher in free range flocks."
He did say, however, that the press reports were right to point out that some free range farms failed to realise their full potential, resulting in unsatisfactory welfare, and he said that this was a key challenge for the free range sector to tackle in the coming year to ensure that the potential for good welfare was realised in all farms. "Failure to make progress on this could undermine the good name of free range," he said.
Philip said that at the moment half of all the
eggs
bought in the United Kingdom came from cage free hens, and he said the movement towards free range was set to grow in 2014. "There is a market shift by retailers, manufacturers and food processors away from caged
eggs
. Compassion's Good Egg Awards, given to companies that currently or commit to source cage free
eggs
, are gaining more winners year on year as they move to cage free in their supply chain. To date we have 569 winners spanning all sectors, helping improve the lives of over 31 million hens in the EU every year," he said.
"Free range farmers work to high standards of animal welfare and we look forward to continuing to work with them in 2014." He said that 2013 had seen movement towards improved welfare standards for egg laying hens. "2014 will, hopefully, be a year of continued progress."
Although the European Union's ban on the use of battery cages came into force at the beginning of 2012, 13 of the EU's member states failed to meet the deadline for the ban and were subject to initial legal moves by the European Commission. Most have now taken the necessary action to comply with the new rules, but Philip said that two - Italy and Greece - would be taken before the European Court of Justice in 2014. "Rightly so," he said. "The failure of Italy and Greece to enforce the ban is totally unacceptable."
He pointed to the issue of beak trimming as one that would be the focus of attention in the coming year. "The question of the beak trimming ban is likely to continue to be a major issue. As Ranger readers will know, this was originally included in the government's transposition of the EU Laying Hens Directive and postponed when it became clear implementation was going to prove difficult," he said. The original ban - due to come into force at the beginning of 2011 - was put off on the advice of the Farm Animal Welfare Council (FAWC) because of the council's concerns about feather pecking and cannibalism. However, the Government has warned that the position will be reviewed in 2015 and it intends that the ban should be introduced in 2016.
The current Bristol University trial encountered a setback when one of the flocks involved in the trial had an outbreak of cannibalism. Mortality rates topped 25 per cent in the outbreak on a free range unit in East Anglia and the surviving birds had to be urgently beak trimmed to prevent further deaths. Philip said he was concerned about the outbreak, although he said the reports from other flocks in the trial were more encouraging.
"Compassion in World Farming shares farmers' concern at the high mortality rates on one farm involved in the Defra funded pilot project with non-trimmed hens. At the time of writing the other farms in this study appear to be managing non-trimmed flocks successfully," he said.
"Increasingly farmers are looking towards solutions to feather pecking. Recent research suggests the behavioural development of pullets affects the behaviour of hens when they begin to lay." He said that providing night brooders for chicks and encouraging pullets to range could help prevent feather pecking later in a hen's life. Once free range hens came into lay, improving the ranging area of hens by providing more shelter or woodland encouraged further ranging and reduced the risk of feather pecking.
"We hope that during 2014 farmers will continue to implement and benefit from the strategies in the Bristol University Featherwel Guide, 'Improving Feather Cover', as these advance welfare in both trimmed and non-trimmed flocks." He said he hoped that this guide and the work of the Assurewel project would pave the way for a successful end to beak trimming.
Comments