Sheep farmers are being invited to discover how the health and welfare of their animals, and productivity of land, can be improved, by planting trees.
Advisors from the Woodland Trust are set to discuss how planting shelter belts in the right locations can reduce lamb loss by up to 30%, and lower the number of cases of diseases, such as foot rot and liver fluke, at this year's National Sheep Association (NSA) Show.
They're inviting sheep farmers to visit their stand (number 159) and attend the workshop (in the Avon Hall) they are hosting at this year's event that's taking place at the Three Counties Showground, Malvern on Wednesday 30 July.
The seminar will demonstrate the role trees play in supporting sheep production, and how they can improve their overall farming systems. It will also focus on the experience of a group of farmers who are already benefitting from tree planting in Pontbren, Wales.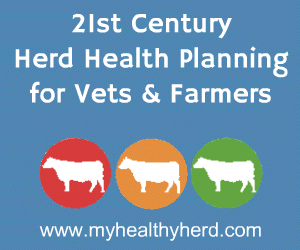 The Pontbren scheme is a European award-winning farmer led initiative in which ten neighbouring farms worked together to improve the efficiency of their upland livestock farming and make innovative use of woodland management and tree planting.
Mike Townsend, the Woodland Trust's Principal Conservation Advisor, said: "Outdoor lambing has become increasingly popular as it reduces labour costs and offers reduced disease build-up compared to housed lambing. However, good shelter is vital to provide the best physical conditions for doing this, which is why the Woodland Trust is working with sheep farmers to assist them in carrying out tree planting schemes of their own."
Dr Fiona Lovatt, Sheep Veterinary Consultant, said: "From a flock health point of view there are a number of situations where a sheltered field is invaluable – not least in reducing the risk of hypothermia in new born lambs and the risk of mastitis in their mothers. Tree and hedge planting can improve drainage and play a vital role in integrated sheep farming which must be good for both the flock and the environment."
Mike Townsend continued: "Providing shelter and increasing tree cover doesn't mean taking over large areas of land. It can often mean maintaining and restoring, or planting next to existing hedgerows and trees.
"The NSA show offers a fantastic opportunity to speak to sheep farmers about the economical and environmental benefits trees offer, and we're looking forward to seeing those who visit us on the day."
Comments
No comments posted yet. Be the first to post a comment