30-06-2009 21:35 PM
| News
The Welsh Assembly Government has issued a consultation on proposals for managing the co-existence of GM, conventional and organic crops in Wales (30 June 2009). The proposals include new statutory requirements for training and licensing of GM crop growers and handlers, compulsory public notification and registration of GM crops at least three months prior to planting, and a possible ban on growing GM crops in and around statutory conservation areas.
Cross-industry GM crop group SCIMAC is disappointed that the Welsh Assembly is proposing a range of measures which, if implemented, could create unjustified and costly barriers to the development and application of new technology in Wales. The proposals appear to be targeting how GM crops are perceived, rather than taking an evidence based approach which would ultimately be more reassuring to both Welsh farmers and their customers.
"Co-existence should be about promoting choice, not prejudice," said Bob Fiddaman, SCIMAC chairman. "Farmers and the supply chain routinely apply practical co-existence measures to meet the quality specifications of different market outlets. The situation with GM and non-GM crops is no different."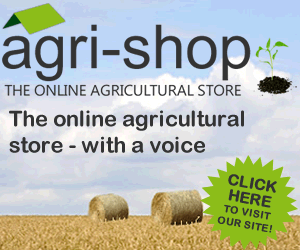 "The Welsh Assembly's proposals are out of step with the practical realities of co-existence. It is hard to comprehend how the compulsory licensing of GM crop growers or banning GM crops in conservation areas have anything to do with meeting market needs, or how such measures can be justified when all GM crops must undergo rigorous safety and environmental testing before they can be approved for commercial cultivation."
"The Welsh Assembly's approach, driven by short-term politics, is relatively simple when no GM crops currently available are suited to Welsh growing conditions. But that situation is likely to change in the medium to long term as new crops and traits are developed. Welsh farmers should not be denied the potential benefits of higher yielding crops requiring fewer inputs, or novel crops for specialist high value markets. It is potentially reckless to deter and obstruct agricultural innovation at a time of heightened concern over food security, volatile food prices and the impact of climate change. It is also at odds with the current widespread use of imported GM crops by livestock farmers in Wales."
"SCIMAC members will continue to press for arrangements which are based on science, and which build on proven supply chain practices. We remain committed to finding practical solutions which will allow the responsible development of new technology, its co-existence with all other farming methods, and the provision of genuine choice to growers and consumers alike," concluded Mr Fiddaman.
SCIMAC will now study the consultation in detail and will respond fully in due course.
Comments
No comments posted yet. Be the first to post a comment