Farmers' have warned that facilitation needs to be the overall ethos when the Welsh Government plans to merge three of its key agencies.
The new Single Body, which will come into being on April 1st 2013, will amalgamate the Environment Agency Wales, the Countryside Council for Wales and the Forestry Commission Wales together.
NFU Cymru, has this week highlighted, in its written evidence to the consultation document on the role and functions of the new body, that there is now potential for regulation simplification but warns the Welsh Government of the challenges involved in merging three organisations with three different cultures.
Bernard Llewellyn, NFU Cymru Rural Affairs Board Chairman said, "Firstly NFU Cymru welcomes the fact that the name has now been changed to Single Body in preference to a Single Environment Body as it better reflects on its function. From the start it is vital that the new Single Body is seen and operates as a totally new organisation. Farmers from across Wales would welcome the more streamlined regulatory system that a Single Body should, in theory, have the ability to deliver."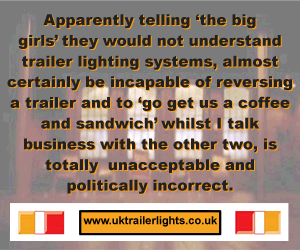 Given the financial pressures currently upon government, NFU Cymru also welcomed the fact that the business case of the Single Body identifies overall cost savings but highlighted concerns that the cost of change and the time it will take has been underestimated - which could potentially reduce or even eliminate the identified cost benefits.
In its response NFU Cymru also asked for clarification regarding the lack of detail of the Single Body's relationship with Local Authorities and National Parks in Wales. Bernard Llewellyn added, "Areas of Outstanding Natural Beauty (AONBs) is currently a hot topic amongst Welsh farmers, especially in North East Wales and it is disappointing that these have only been given scant mention, we need further information on what will be the role of the Single Body in terms of landscape developments in Wales.
"Governance of the Single Body is vital and the consultation lacks detail of the exact relationship between it and Government and the role of the Governing Board. Correct appointments to that Board will be vital and we are seeking assurances that agriculture, which is by far the largest land user in Wales, will be well represented."
Bernard Llewellyn ended, "Last but certainly not least, the new Single Body needs to enhance and not stifle agriculture and food production in Wales. The consultation appears to recognise the value of the forestry estate to the rural economy but is less explicit as to the value of agriculture which is a major concern that needs to be corrected and embraced by the Single Body from its inception."
Comments
No comments posted yet. Be the first to post a comment