07-09-2007 00:00 AM
| News
ASSEMBLY Rural Affairs Minister Elin Jones was urged today to seek funding from the Westminster Government to help Welsh farmers recover from substantial losses caused by the ongoing Foot and Mouth outbreak restrictions.
"The Government make great play of the phrase that the polluter pays. Now they must honour that policy themselves and make significant efforts to aid the industry," said Farmers' Union of Wales president Gareth Vaughan in a hard-hitting reaction to HSE and Prof Sir Brian Spratt's reports into the cause of the outbreak.
"I cannot over emphasise the anger felt by the Welsh farming industry that a research facility set up to protect animal health has caused such damage to Welsh and UK agriculture."
Following today's publication of the reports the FUW will now seek a comprehensive legal opinion regarding the possibility of its members taking legal action to recuperate losses.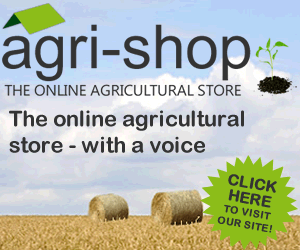 "Farmers should, therefore, keep records of losses but I would not want to raise expectations before the legal opinion has been obtained," said |Mr Vaughan.
"However, the financial damage to the industry is widespread and has been estimated to have cost Welsh farming £285,000 a day. In view of today's damning reports Defra clearly has a role to play in mitigating the damage caused to the entire industry across the UK.
"Therefore, I have written to Elin Jones asking her to seek funding from Defra for the Welsh industry as a whole in order to boost sales of Welsh farm produce.
"The FUW believes this is the least that can by done by Defra given the huge losses and disruption caused by the lack of biosecurity at Pirbright."
Ends
Out of hours press contacts: Peter Roberts - Office: (01970) 820 820
Mobile: 07787 530141
Home: (01974) 241656
Menna Davies - Office: (01970) 820820
Mobile: 07831 539332
Comments
No comments posted yet. Be the first to post a comment