The incentive to produce food and food security has been 'taken away' from Welsh farmers according to newly elected NFU Cymru Chairman Rhys Jones, after the Minister's decision to siphon off 15% into Pillar 2.
Ed Bailey, NFU Cymru President, agreed with Rhys Jones, who farms near Llanwrda, and added, "I am still struggling to believe, almost a month on, that our Minister has decided to transfer 15% from Pillar 1 to Pillar 2 when he doesn't yet know what he's going to spend it on. There is no doubt in my mind that this will leave us disadvantaged against our competitors in other parts of the UK as well as in Europe. The Minister states this decision will make Welsh farming more resilient in the future – I fear this has the potential to make some even less resilient."
Garry Williams, the newly elected Vice Chairman for Carmarthenshire shared his concerns with Andrew Slade regarding the money being spent within Pillar 2. Mr Williams said, "I went to college and a lot of my fellow farmers went to college to learn how to improve their farm business management skills. I am concerned about how much money will be put into Pillar 2 to give farmers business advice – and I question the quality of some of that advice. I don't want to see Rural Development Plan money squandered and lost in this way. We are the ones farming the land and we should be able to decide how best to run our own businesses."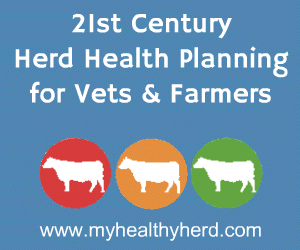 Mr Slade, Director of Agriculture, Food & Marine within the Welsh Government, explained that the Minister would be consulting the industry on the next Rural Development Plan in the near future and he urged everyone to use that consultation to air their views as it was a shared endeavour and everyone has a stake.
Euryn Jones, Agriculture Manager for HSBC, the event sponsor, said, "Now that we have had the majority of announcements from the Welsh Government about CAP farmers need to start looking carefully at how their business will be impacted on. It was good to hear from Mr Slade that 80% of Welsh farming businesses won't see an enormous change to their single farm payments but at HSBC we are more concerned for the 20% that it will have an impact on. There is a concern that the industry won't respond quickly enough to the changes this reform will bring. Now is the time to start talking to your bank about how to respond to the situation."
Rhys Jones, Carmarthenshire County Chairman, thanked HSBC for sponsoring the event and Andrew Slade for addressing the conference regarding the recent CAP decisions. He said, "Wales has some of the best produce in the world, all we require in return for this is proper recompense from the market place and where this fails, support to make good this shortfall."
Comments