Welsh sheep farmers are at risk of being seriously disadvantaged if the Welsh Government does not look at directing funds to upland areas via an Area of Natural Constraint (ANC) scheme and the targeting of Rural Development Programme (RDP) funds, says the National Sheep Association (NSA).
The Common Agricultural Policy (CAP) is designed to create a level playing field right across Europe but decisions being made by different Member States and within the UK nations means Welsh farmers are being left behind. Wales has seen the highest modulation rate among its neighbours, with 15% transfer of funds from Pillar One to Pillar Two compared to 12% in England, 9.5% in Scotland and 0% in Northern Ireland. In addition moorland payments for Wales have been set at £20/hectare, while English moorland farmers will receive £56/per hectare. NSA Cymru/Wales is therefore urging Welsh Government to ensure decisions still remaining on Pillar Two spending are made in the interest of upland sheep farmers in particular.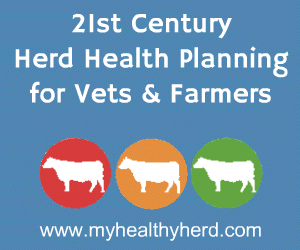 EU Member States have the option to recognise areas which offer environmental and social benefits from farming but have natural limits to productivity (such as climate and topography) as ANCs. NSA would like to see the Welsh Government take up this option, while also ensuring schemes under the RDP are targeted at farmers and ensure money goes directly to them instead of being tied up off-farm.
NSA Cymru/Wales Chairman Paul Wozencraft says: "Wales is very much in danger of becoming the poor relation due to recent decisions over CAP. Alun Davies and his Government need to level the playing field and take all possible action to make sure Welsh agriculture does not get left behind. The creation of ANCs in Wales would help support upland farms and their communities and enable them to keep providing public goods in the face of low moorland payments. With the substantial decrease in Welsh Pillar One funds, it is more important than ever that RDP money goes to farmers and is not funnelled off into schemes that are barely related to agriculture."
NSA Cymru/Wales member Tanya Rogers, who runs 1,200 ewes on 1,200 hectares in the Cambrian Mountains, says: "Over 90% of my land falls above the moorland line so my direct farm payment will fall by 76%. It's going to have a massive impact on my business. The big problem is how unequal the payments are, even between moorland farmers – when I go across the border to market English moorland farmers receive about three times more per hectare. Other upland farmers in Wales may get 10 times more than my payment per hectare. How am I supposed to compete? It would be a big help to my business if I was included in an ANC."
Comments
No comments posted yet. Be the first to post a comment