Welsh farmers are being reminded that they have until 1st October 2013 to re-register agricultural waste exemptions in the new system.
Farm-based exemptions registered before 6 April, 2010 will expire on 30 September, 2013. Farmers need to reassess their current business activities and operations and apply for new waste exemptions appropriate to their own business needs.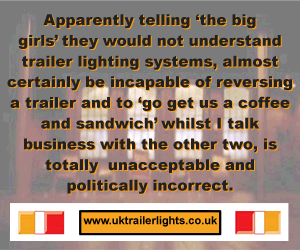 Andrew Edwards, NFU Cymru County Chairman for Glamorgan, wanted to also remind farmers about waste regulations when bringing material onto farm. He said, "Due to recent prosecutions, NFU Cymru would like to remind farmers that they need to be aware when bringing material onto farm. The deposit of unsuitable waste materials onto farmland could leave landowners with an expensive clean-up cost, or even face prosecution."
Farmers using waste materials need to have either an Environmental Permit or a waste exemption registered with NRW before the material can be accepted or used. Permit and exemption conditions specify the types and quantities of waste which can be used for a specified purpose.
Waste operators may offer farmers and landowners waste materials for use on-farm and may even offer to register the relevant permit or exemption on behalf of the farmer. Farmers should check it is as described, fit-for-purpose and used in accordance with permit or exemption conditions.
Farmers need to be aware of their liabilities in such situations, since any waste which they accept or allow to be deposited on their land becomes their responsibility. This is known as the farmers Duty of Care and applies to anyone involved in the handling of waste. If unsuitable for the purpose or contrary to the conditions of a permit or exemption, this could lead to a NRW or local authority investigation and farmers will be required to remove the waste to a licensed facility at their own expense.
Andrew Edwards said, "Waste materials can be brought onto farm for a variety of purposes i.e. to maintain farm tracks, for fertilising/soil conditioning value, or for animal bedding. Waste offered to farmers typically includes builder's rubble and soils, food and green wastes, sediment from washing processes or composts and digestates. If farmers find material which is not as described on the waste transfer note, permit or exemption; or if they suspect that the waste is not fit-for-purpose; they should refuse the material and contact their local NRW office. Natural Resources Wales can check waste carriers licences and permits/exemptions and may also take action against those depositing unsuitable or non-permitted materials."
Comments
No comments posted yet. Be the first to post a comment