23-10-2013 14:12 PM
| News
A trip to the Scottish Parliament and the Agriscot show from Tuesday November 19 to Thursday November 21 has been organised by the Farmers' Union of Wales Ceredigion branch for members and non-members of the union.
Agriscot is the UK's premier farm business event and farmers will be able to view the latest developments in farm hardware and technology from state-of-the-art tractors to equipment for arable and livestock farms. It will also be attended by agriculture minister for Scotland Richard Lochhead MSP.
The county branch has also arranged to visit the Scottish Parliament and attend a question time session with the Scottish First Minister Alex Salmond.
FUW Ceredigion county chairman Aled Rees said: "It's important to recognise all devolved governments of the UK and their valuable contribution and needs for the forthcoming CAP reform.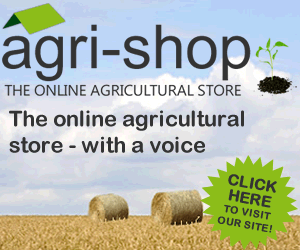 "Visiting Scotland will give Welsh farmers an insight into how other devolved UK governments are dealing with agriculture and its implication on the future of farming."
FUW Ceredigion county executive officer Caryl Wyn-Jones said: "Places are limited, so anyone interested in joining the trip, which includes a two-night hotel stay in the centre of Edinburgh and travel and entry to all events at £135 each, should contact us at the FUW Aberaeron office on 01545 571 222 by the end of October."
Comments
No comments posted yet. Be the first to post a comment