The Farmers' Union of Wales is calling on the Welsh Government to pay for pre-movement bTB testing of cattle following its U-turn over a badger cull to combat bovine TB.
"We repeatedly raised concerns with the previous Welsh Government that its failure to introduce policies relating to badgers and cattle in tandem would lead to additional costly cattle controls being introduced prematurely," said FUW president Emyr Jones.
"The union's original fears that the previous Welsh Government's decision to carry out a badger cull in an Intensive Action Area in West Wales would either be compromised or reneged upon were realised in March when environment minister John Griffiths announced the abandonment of the planned cull."
Jones said this betrayal of the industry led to a resolution being proposed by the Glamorgan FUW branch demanding all pre-movement tests should be paid for by the Welsh Government, and the resolution was passed unchallenged at a meeting of the union's governing council last Thursday.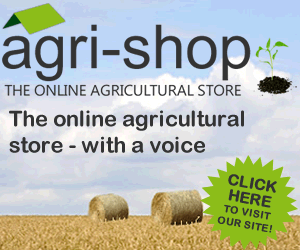 In a letter to environment minister John Griffiths, Jones states: "While the FUW fully recognises the role which cattle play in disease transmission, the scientific evidence published by the Welsh Government indicates badgers are responsible for around 50% of confirmed herd breakdowns in areas where the disease is endemic, while herd incidence levels in areas of Wales continue to be on a par with those in Scotland, which is officially bTB free, and pre-movement testing is not compulsory.
"The current situation is the direct result of inaction by successive Welsh and UK Governments, and has led to thousands of cattle farmers in Wales annually paying the severe emotional and financial price of bTB breakdowns.
"The lack of meaningful Government action to tackle disease in what your own figures suggest is a species responsible for 50% of confirmed herd outbreaks in high incidence areas, and the betrayal of the industry which has occurred during the past twelve months, leaves us with no doubt that the Welsh Government has a moral obligation to pay for the cattle control policies it has introduced to help tackle an epidemic it and its predecessors are largely responsible for causing.
"We would therefore ask that serious consideration be given to paying for those cattle control rules which were originally introduced as part of an holistic bTB Eradication Programme, or that a proper review of pre-movement testing be instigated with a view to introducing a policy which is proportionate, holistic and addresses the major disease reservoir which exists in the badger population."
Comments
No comments posted yet. Be the first to post a comment