15-10-2013 03:27 AM
| News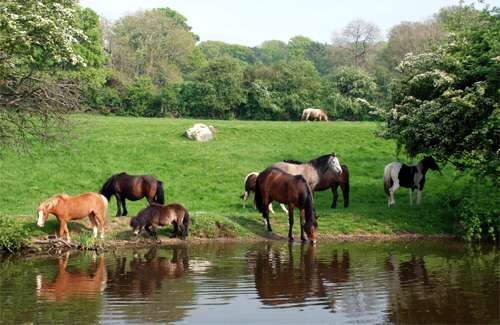 Draft legislation aimed at tackling fly grazing and the abandonment of horses and ponies in Wales has been laid before the National Assembly by the Welsh government.
Although there are already some powers available to the police and local authorities to deal with fly grazing, and horse and pony abandonment, not all local authorities in Wales actually have the same powers when it comes to taking action against irresponsible horse and pony owners. Furthermore, farmers who find horses and ponies dumped on their land quickly find that there are no cost effective legal solutions to the problem.
The draft legislation laid by the Welsh Government will mean that, for the first time, all twenty two local authorities in Wales will be equipped with the powers they need to take quick and effective steps to deal with abandoned horses and ponies.
Powers granted to local authorities will include the right to seize horses on the highway, in any public place or on private land where they are not meant to be and although local authorities will have to take steps to identify the owner of the horse, if these steps prove unsuccessful, or if no one comes forward, then the local authority may sell or otherwise dispose of the horse.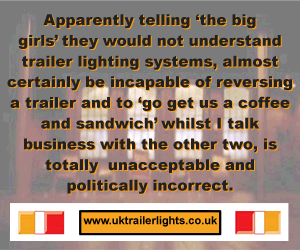 Irresponsible horse owners will also find themselves liable for reasonable costs incurred by the local authority, including the cost of the seizure, feeding and maintaining the animal whilst impounded.
Commenting on today's development, NFU Cymru member, William Jenkins, who has himself been affected by fly grazing said, "Fly grazing and horse and pony abandonment has become a huge issue in parts of Wales in recent times. Not only does it lead to suffering for the animals concerned, it can also lead to significant stress for the landowners when it is accompanied by threats and intimidation. It also imposes a financial burden on those who have to incur the costs of dealing with fly grazing and gives rise to issues of public safety, when for example horses and ponies stray on to public highways.
"I am pleased at the way in which the Welsh Government has taken the issue of fly grazing and horse and pony abandonment seriously, and that this process has now resulted in draft legislation, which should empower local authorities to take action against the small minority of horse owners who choose to behave irresponsibly. I think there is a strong consensus across political parties on the need to act in this area, and I very much hope that all parties at the Senedd will be able to work together in order to deliver much needed legislation as swiftly as possible."
Developments in Wales also drew praise from the NFU in England with the Union's Chief Rural Affairs adviser David Collier saying, "This is a sensible first step to help rid Wales of the very real and damaging problem of fly-grazing and we hope the Welsh Government does all it can to make it a criminal offence. What we need to see now is the beginning of the criminalising of fly-grazing in England or we run the real risk of exacerbating the problem even further. Those who consider they may not get away with it in Wales may decide to put their horses on English land and it would not send out the right signal if Westminster Government did not take the problem as seriously as the Welsh Government."
Comments
15-10-2013 19:20 PM
| Posted by jo
ive had lots of trouble with horses left to fly graze, so bad this year that my daughters horse was badly injured by a supposedly gelded pony that broke into our field an caused unbelievable amount of damage, pain and major distress to our 2 horses and to us. Our horses needed a vet and had a dressing on his hind leg for 6weeks! and the only way that i could graze the fields was to sit in the field with the horses and keep chasing the other horses back. There has to be something the police can do.. i called the police but there was nothing they could do. The owner of the pony that caused so much damage (plus the other 20 ponys , some with foals he has in there) wouldnt even talk to me let alone foot the bill for the vet, anti-biotics and pain killers we had to pay for. Its worse than unfair. They should be forced to fence their own fields.