What are the consequences for livestock farmers after the floods?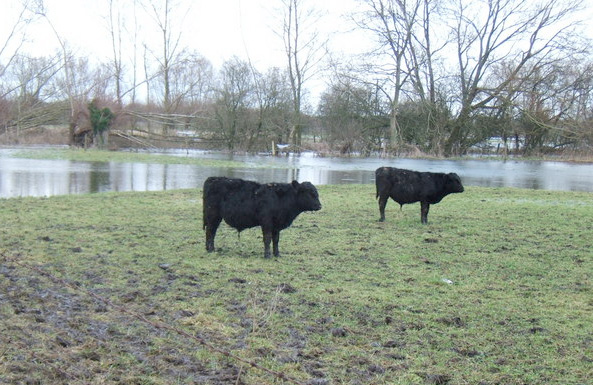 With much of the UK having seen record levels of rainfall and extensive flooding of pastures and crops, James Ingles, Head of Agriculture at Barenbrug looks at what the consequences may be for livestock farmers.Long term flooding, with the land under
water
for over a week, can result in the productive grasses being killed, the sward will 'green up' when it dries out, but this will be with non-productive weed grasses like meadow grass. The only answer is to re-seed with productive species, ideally by ploughing, which has the benefit of opening up and drying out the soil structure. If that is not possible, harrow out any mat of dead material, before direct drilling a specialist overseeding mixture. Short term flooding and waterlogging causes two main problems, the soils rapidly lose oxygen and the passage of
water
through the soils leads to the leeching of the more soluble nutrients, like nitrogen, sulphur and potash.Soils deficient in oxygen are described as anaerobic and result in increased levels of carbon dioxide, methane and volatile fatty acids in the soil, this can be seen by reduced worm activity and the soil smelling 'rotten'. The net result is that plants shift their metabolism from aerobic respiration to anaerobic fermentation. This leads to poor root growth, which stresses the plant and reduces its response to nitrogen. Applying fertiliser to compacted and waterlogged soils is likely to be a waste of time and money, as the plant will not be able to fully utilise it. The risk of fertiliser run-off will increase by as much as 50–60 percent.Soils that are waterlogged stay colder for longer, further reducing growth and making the production problem worse.To get the soils and swards back into full production, dig a test hole approximately 50 cm/ (18") square and at least 40 cm/ (12") deep. This will allow you to see how deep the problem is, often waterlogging is caused by a shallow pan caused by either grazing animals or tractor activity. This can be corrected by either slitting the sward or the use of a sward lifter.
Download

Trending Now
Viewed
Discussed