David Sheppard, Gleadell's Managing Director, comments on the wheat market.
WHEAT
- Statistics Canada reports the country will reap the most wheat in 22 years – all- wheat crop estimated at 30.6mln t, up 13% on last year.
- Ukraine sees 2013/14 grain exports rising to 30mln t due to an early grain harvest and favourable weather conditions.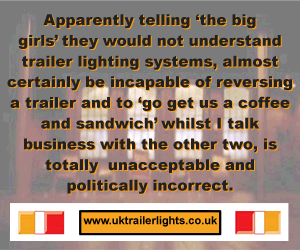 - Strategie Grains raises its EU-28 soft wheat crop forecast to 134.2mln t, up 0.8mln t on the month.
- French analyst AgriMer puts French soft wheat crop at 37mln t, up 4% on 2012 and the highest in 9 years.
- Farm Service Agency reports US farmers unable to plant 7.7mln acres in 2013.
- US corn/soybean crops may reduce due to heat and dryness in the mid-west, despite promising reports from crop tours.
- Western Australian state minister reports 2013 wheat crop production is 'unlikely to be anywhere near predictions'.
- IKAR reduces its Russian grain crop production forecast to 89.2mln t – wheat left unchanged at 51.9mln t (USDA at 54mln t)
Markets have been driven by US weather and its uncertain impact upon US corn production. While dry, warm weather is seen by some as aiding the maturing process, others believe that the continued dryness will further stress the crop and lower yield potential. Crop tours, currently in progress, have reported promising yield projections, although yields could be depressed if hotter weather prevails over the next few weeks. This uncertainty has seen US markets move up and down; they are currently trading $10/t and $3/t higher respectively on US corn and wheat.
EU markets have in general followed the US markets, with the MATIF bouncing $2- 3/t above the contract lows. The French harvest is almost complete. Quality is no longer seen as a problem in the north, with proteins well above the export specification. The crop seems to be getting bigger, with recent estimates now putting the soft wheat tonnage at 37mln t, with some estimates indicating even higher output. Russian production and export numbers are still open to debate but official lines are reporting that crop output is declining.
UK wheat harvest is progressing with continued reports of good yields and proteins, supporting the recent upgrades in yield projections. Most are now working with a UK wheat crop of around 12.5mln t, and with the increased carry-in stock, the dynamics of the UK market will rely on the potential increase in domestic demand, mainly driven by the proposed increase in ethanol demand.
In summary, wheat will follow corn higher or lower. US weather remains key to corn production, but one must point out that even with a 2mln acre cut in the US area, and a further 4bushels per acre cut in yield, the US could still produce a record crop, and based on current usage numbers, it would project a US carry-out of over 1bln bushels – hardly bearish! Wheat on its own lacks direction, but with EU and Canadian wheat production increasing, wheat may trade lower unless it receives major help from the corn market.
Jonathan Lane, Gleadell's Trading Manager, comments on the OSR market.
- The soybean market continues to offer support to the oilseeds complex with the market concerned about dryness across the central Midwest and the potential for frost damage in September due to late plantings. This weather risk follows on from the last USDA report where the planted acreage figure was reduced. New crop export sales have also been strong with China buying large volumes. The soybean balance sheet is fairly tight and therefore remains susceptible to any changes in supply and demand as a large US crop is needed. Any hint of uncertainty can spook the markets.
- Statscan released its Canadian canola crop forecast figure of 14.7mil tons but with ideal conditions over the past month many traders expect this figure to be increased in subsequent reports.
- The European physical market has seen limited activity with the market ticking higher and farmers hoping for better prices. In the UK the harvest is still very stop/start and merchants are busy with logistics as much of the rapeseed harvest is still to get under way in the northern and western regions of the country.
Comments
No comments posted yet. Be the first to post a comment