Jonathan Lane, Gleadell's trading manager, comments on grain markets:
Wheat
The USDA report today produced initially firmer markets across wheat, corn and soy markets. The USDA announced slightly lower corn yields and lower end season stocks than in September. Soy bean production and stocks were estimated at higher than in September, but the initial market reaction was higher – suggesting that a lot of the bearish news is already in the price. US wheat stocks remain comfortable.
Australian hopes for wheat crop diminish in the key growing state of Western Australia – whilst needed rainfall has arrived in the ast.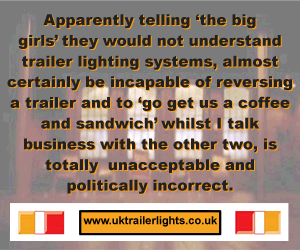 The Ukraine ministry increased the allowable wheat export figure to 5 mln t from 4 mln t.
UkrAgroConsult cuts Ukraine's 2012 grain crop forecast to 42.4mln t, due to smaller-than-expected corn crop.
Russia doubles forecast of grain sales from inventories to 1mln t in attempt to ease domestic prices as Russian Ag Ministry raises 2012 harvest forecast to 71mln t and cuts exportable surplus to 10mln t.
French AgriMer sees 2012 soft wheat crop at 36mln t, non-EU exports at 9.5mln t, stocks at 13-year low of 1.8mln t.
NFU reports lowest wheat yields for 25 years (6.7t/hectare) as UK wheat crop is projected at 13.25mln t.
Summary
The NFU crop estimate of 13.25mln t would suggest further tightening of the UK balance sheet as the yield, projected at 6.7t/hectare, would be the lowest since the late 1980s. The NFU reported that yields have been depressed by abnormally high rainfall across the UK since early summer, and that the average results hide extreme variations across the country. Import amounts continue to rise as millers turn to imports to blend or replace UK supplies. The import figure could rise as far as 2.5mln t – or higher. A figure not seen for many years and one that has put a cap on milling premiums.
European markets have edged a few Euros higher during the past week, supported by declining export availability from the Black Sea region, growing uncertainty over Southern hemisphere wheat crops and the improving outlook for EU supplies.
Oilseeds
Today's USDA numbers were not exactly bullish. The report showed an increase of 5.5mln t in the ending stock figure from September. This was based on a 7pct increase in the yield figure, a larger harvested area, and a crop increase to 105mln t. But the market is focusing on the demand side of the equation.
Since the middle of September, the market has fallen nearly US$100/t on the back of farmer selling and better than expected yields, following the late rains in the US Mid-West But the market still needs to ration demand and this wasn't happening with soybeans at US$17, so at US$15.5 beans aren't slowing the rate of usage and this was reflected in today's report with increases in domestic US crush as well as the export markets.
The rapeseed market continues to follow the sentiment coming out of the soy market. The rapeseed market itself in Europe is actually pretty dull – crushers are struggling to sell oil, and are not interested in buying - and farmers are busy drilling next season's wheat crops, and aren't interested in selling.
Comments
No comments posted yet. Be the first to post a comment