World shearing champs set for Ireland in 2014
World shearing champs set for Ireland in 2014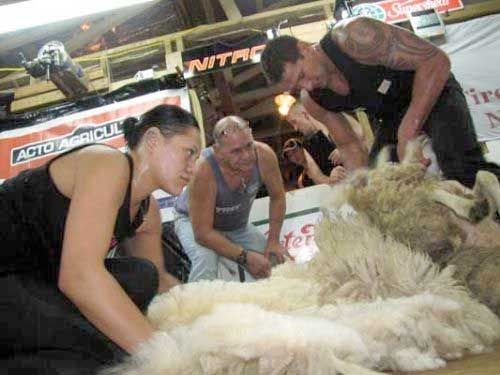 The next Golden Shears World Shearing and Woolhandling Championships will be held near the small market town of Gorey in County Wexford , in May 2014.

The venue was decided at a Golden Shears World Council meeting during the 15th World Championships which ended in Masterton , New Zealand , on Saturday(march 3).

Gorey was the venue for the 1998 championships, and Ireland is one of eight countries to have staged the World Championships which were first held in England in 1977, on the back of the success of the Golden Shears International Shearing Championships held annually in Masterton since that event's inception in 1961.

George Graham who took the application to the Council, and who competed in Masterton representing Ireland in the woolhandling championship, said planning would begin immediately with the establishment of a committee and structure, expected to use all local resources as well as the expertise developed by others who have run the championships.

The Golden Shears in Masterton, a town of about 20,000 people northeast of the New Zealand capital city of Wellington , established a broad volunteer base from the start and is regarded as a model for a small town staging a big event.

Download

15-07-2013 10:57 AM | Posted by: Eleri Roberts
What are the dates in May for The World Shearing in Ireland, Thanks
11-08-2013 03:57 AM | Posted by: jess Tioke
congratulations Gorey on your venue for 2014 world shearing&woolhandling championships
19-08-2013 11:32 AM | Posted by: Goldenshears
Golden Shears World Championships will take place from 20th - 25th May 2014. Check www.goldenshearsireland.com for more details.
10-12-2013 22:17 PM | Posted by: frankie mccullough
You will do a great job George
15-04-2014 08:35 AM | Posted by: Donie Anderson
It's going to be a great few days