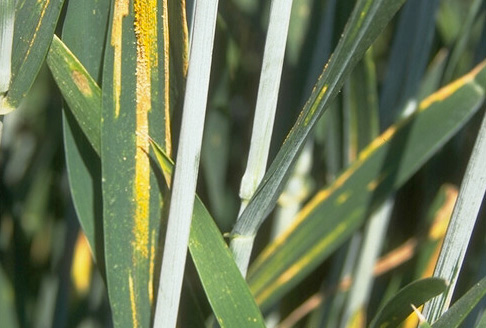 With the unsettled weather of late disease pressure from Septoria tritici and yellow rust remains extremely high, and spray intervals and dose rates will need to be closely monitored heading toward the impending flag leaf spray warns Bill Clark of NIAB TAG.
"Whilst normally septoria would be more of an issue in the north and west, and rust in the east, this year we are seeing high levels of yellow rust across most areas," he says.
"However in the east where the rust is particularly aggressive, keeping on top of it is as important as getting on top of the septoria; Warrior races are rampant where no T0 was applied and will be moving up the crop quicker than sprays can control."
"There are very few issues with mildew, so it really is a two horse race with a real focus on septoria and rusts for the T2 spray "he says.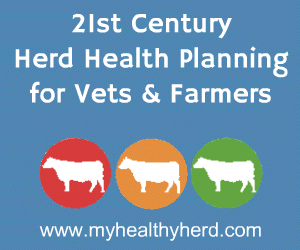 Crops are at different stages of flag leaf emergence from just emerging to fully emerged with boots splitting, and it will be managing the interval between the T1 and T2 that will be critical. "Timing is all about how long leaf 2 has been out – if more than 10 days then the flag leaf spray has to go on – even if not all the flag leaves are out as it will be necessary to go on again as soon as the ears are out."
However Mr Clark is keen to point out that dose rate of fungicides at T2 will be equally important. "Consider the rate of the SDHI first as that will determine the rate of control. Triazoles are of course important and in high risk situations - the days of using half doses are long gone - high risk crops need three quarters of a dose of a good triazole."
Bill Barr, independent agronomist with Prime Agriculture based in Bedford, has recommended fairly robust fungicide programmes so far this season with tight intervals, and these are working well. "The top three leaves are clean, with any signs of yellow rust or septoria confined to the tip of leaf 4 and below. Any spray misses are very obvious!
"The key thing at the moment is keeping the interval between T1 and T2 to three or three and a half weeks – this is really important. If you get to over three weeks, then I would agree with Mr Clark and advise getting the T2 on even if the flag leaf is not fully emerged."
"SDHI at T2 is essential and don't skimp on the rate. If weather conditions mean that spraying is delayed until nearer four weeks, then it may be necessary to add in more triazole for a bit more eradicant activity."
Mr Barr suggests that if the flag leaf is only half emerged, there may be a benefit of adding chlorothalonil to the SDHI if it is Adexar, but not to Aviator. "Then if rust is re-appearing and the planned flag leaf fungicide is Aviator, add in a strobilurin such as Comet 200."
Steve Dennis of BASF adds that the kick back activity of Adexar will prove to be really useful where timings are delayed as we move towards the flag leaf spray." You get much more curativity, more longevity of activity and better disease control with Adexar than we ever had with epoxiconazole."
Mr Dennis suggests that where possible adding 1l/ha CTL to Adexar offering not only a more robust treatment but as a means of resistance management.
"It's also worth noting that whilst Adexar is at the top of its game for yellow rust and septoria, it also provides good control of brown rust that could creep in towards the end of the season, and if disease levels are expected to be high, adding in some Comet 200 at T2 will bring additional benefits."
Comments
No comments posted yet. Be the first to post a comment