07-07-2014 13:58 PM
| News
An East Yorkshire arable farmer has boosted business after swapping combinable crops for miscanthus on half of his land – and is even enjoying more free time thanks to the energy crop's hands-off nature.
Chris Bradley planted miscanthus on 24 hectares of his Brough farm's most difficult land in 2006, at a time when his existing combinable crops were delivering disappointing yields. After watching the perennial energy crop thrive and produce consistently successful harvests, he has increased his miscanthus-planted area to 40 hectares (50 per cent of his farm), and is now reaping the rewards of secure, reliable profits year on year. Because the crop requires very little ongoing maintenance, the move to miscanthus has also proven a smart lifestyle choice for Mr Bradley.
He explains: "I opted to plant miscanthus due to the diverse mix of soil types on my farm. I was struggling to achieve strong arable yields on our
light
er land, which was drought-prone with blow away sand. Combinable crops simply weren't flourishing, and at a time when wheat prices were particularly poor, I had to make a decision that would make business sense for the farm. Miscanthus was an excellent solution for our difficult
light
land, because regardless of wet or dry weather, it continues to thrive where other crops would fail. It also provides a level of financial stability that you simply can't bank on with the volatile prices of arable crops. Even the cost ups and downs of sprays and fertilisers are no longer an issue – as it requires such minimal inputs and maintenance.
"In fact, I used to contract out the whole farm but I've taken 40ha of arable back in hand and planted miscanthus because it's so straightforward – plus its growing cycle doesn't conflict with my other crops. Having turned 60, opting to plant miscanthus has been a definite lifestyle choice and it's given me more time for myself and my other interests – including my Westfield car, which I like to say is powered by the profits I make from my successful miscanthus yields!"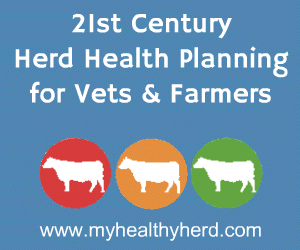 As well as growing miscanthus himself, Mr Bradley has been a key mobilising force in the crop's success on a national level, helping build its position as a leading UK-grown
biomass
fuel
source. In 2009, he co-founded Miscanthus Growers Ltd (MGL) with fellow grower William Cracroft-Eley – now chairman of Terravesta, a company that manages all aspects of the miscanthus supply chain.
Mr Bradley continues: "We set up MGL as an active grower lobbying forum and trade association for miscanthus growers up and down the country, and it was out of this that Terravesta was born. The company has brought expert support and a strong supply chain to UK growers, and I'm thoroughly behind all the hard work that it does to grow the miscanthus market. William and the rest of the team work hard to encourage best practice amongst farmers, ensuring they achieve the very highest quality crop for best returns. This is crucial, as I firmly believe (and it's worked for me) that if you look after your miscanthus correctly, it will look after you!
"Living just 20 miles from miscanthus-burning power station Drax, I have seen first-hand the call for pelleted miscanthus as a
biomass
fuel
. Even with demand outstripping supply, thanks to Terravesta and its forward-thinking approach, new markets for the crop are still emerging and establishment techniques are continuing to evolve to the benefit of growers – so the opportunity for farmers is huge."
William Cracroft-Eley adds: "Chris and I have been involved with miscanthus since the early days, and even back then we could see a strong future for it – both for farmers like ourselves and as an important part of the UK's sustainable energy mix. Since then, the miscanthus market has continued to go from strength to strength, and the crop's future is brighter than ever. As Chris's story proves, miscanthus is an excellent option for growers struggling to generate profits from problematic land – as well as those looking for a more hands-off planting solution for their farm. Above all, financially speaking it is a low-risk, high-return investment that offers long-term peace of mind – a rarity in the farming world!"
Comments
No comments posted yet. Be the first to post a comment