Zoetis will be featuring at the British Pig & Poultry Fair (Hall 1 Stand 13) one of the broadest portfolios of
poultry
health products including 17 licensed vaccines to protect against a wide range of diseases such as IB, IBD, Marek's, E.coli, TRT, AE, ILT and Newcastle.
This is the first time the company will have a separate exhibit in the show's
poultry
hall, reflecting the increasing importance of
poultry
to the Zoetis range of products and services.
Zoetis have a range of anticoccidials that give the producer flexibility to rotate products to reduce resistance by having the ability to select anticoccidials from three different classes of ionophores or from two chemicals.
This is enhanced by gut health coccidial lesion scoring that provides a comprehensive report on the general physical appearance of the birds and an in-depth study of the digestive system to high
light
levels of infection pressure from coccidia. Sensitivity testing shows the best choice of anticoccidial based on the customer's particular challenge levels.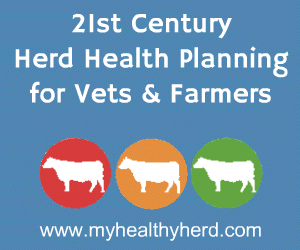 The product range also features the Embrex in-ovo vaccination devices, and the Synbiotics ELISA diagnostic kits, with support services to customers including PCR testing for IB, IBD and Marek's.
Comments
No comments posted yet. Be the first to post a comment