Cereal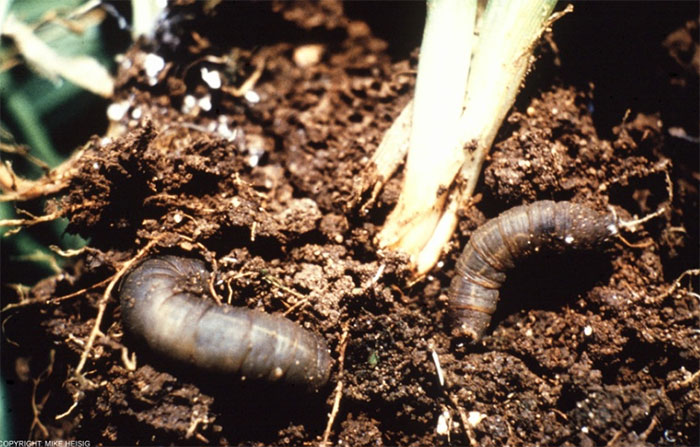 Agricultural wage negotiations result in 2.8% rise
The outcome of the 2012 Agricultural Wages Board negotiations will result in a weighted 2.6 per cent increase across the industry. There will be a 2....
Top 20% of OSR yields achieve over 5.5 t per hectare
Results of a survey conducted among major UK oilseed rape growers to identify potential links between best crop management practice and high yields wi...
CAP reforms would damage UK competitiveness - NFU
Following a trip to Strasbourg to meet with key MEPs involved with the CAP reform process, farming unions have said the greening measures being propos...
Danes put CAP reform on right track, says CLA
The Danish Presidency's statement on the progress of Common Agricultural Policy (CAP) reform negotiations highlighted the impact of lobbying by Europe...
Danish bid to revive GM cultivation plan fails
Attempts by the Danish Presidency to revive a European Commission proposal to reform legislation on approving GM cultivation applications have failed ...
Large turnout expected at Cereals
Organisers of this year's Cereals Event are expecting another large turnout when the gates open for business later this week. Over 490 exhibitors a...
Farming groups lobby over CAP reforms
Farming associations are stepping up the intensity of their lobbying efforts to put CAP reform proposals back on track by holding a series of high-lev...
SY Venture 'breakthrough' in winter malting barley
A new winter malting barley variety with the highest UK treated yield figure among two-row malting varieties on the HGCA Recommended List winter barle...
High sugar extended grazing mixture launched at Grassland
A new seeds mixture for extended grazing and comprising exclusively of the Aberystwyth-bred Aber High Sugar Grasses has been launched at the Royal Wel...
Sorting arable and grass tasks
Investment in a purpose-designed grassland subsoiler can be more easily justified if the implement is versatile enough to also handle arable tasks, ac...
Agricultural suppliers aiming to grow in mobile markets
Leading suppliers of animal feeds, agricultural supplies and horticultural products are looking to nurture their businesses in 2012 by targeting growt...
High sugar grass offers better yield
The latest Aber High Sugar Grass AberGain enters the industry's independent Herbage Varieties Guide with a Grazing Yield of 109% - highest of al...
Precision drilling world record broken
Claas and Horsch set a new world record on 26th April by drilling 448.29 ha in 24 hours with the Maestro 24 SW drill and the Claas Xerion 5000 Trac tr...
Pulse Market Update - 4th May 2012
Global pulse stocks are the lowest for some years. 30th March saw USDA's Prospective Plantings Survey and maize acres are predicted to rise more...
Milling wheat - a potential opportunity for 2013
A feature of the 2011-2012 markets has been the fall in the milling wheat premiums but consultant Simon Ward of Increment, believes that this is a one...
GM outcrosses six times more than non-GM wheat
Recent research has found that varieties of GM wheat are outcrossing to other plants at a rate six times higher than conventional varieties. The fi...
Market Report - 4th May 2012
GRAIN MARKETS - Jonathan Lane, Trading Manager WHEAT - The USDA report corn plantings are 53% complete, 28% last week - 27% average, and spring...
New sugar beet varieties introduced by Sesvanderhave
The 2013 BBRO Sugar Beet Recommended List includes three new high yielding varieties from SESVANDERHAVE: Dolphin, Bulldog and Pitbull. 'All t...
Scaling up organic farming will 'slash food production'
A comprehensive new study comparing yields in conventional and organic agriculture has scotched 'once and for all' contentious claims that...
NFU attacks government biofuel policy
Latest government figures reveal that the vast majority of biofuels supplied in the UK are made from imported feedstock, with almost nine out of every...
Two sprays pay for winter bean disease control
Two-spray fungicide programmes consistently deliver better disease control and yield improvements in winter bean crops, with improved control of Rust ...
New sugar beet joins BBRO list
The new high yielding variety - SY MUSE - from Syngenta joins the 2013 BBRO/NIAB Recommended List of sugar beet varieties. With a 3-year mean yiel...
Pulse Crop Bulletin - 1st May 2012
Becky Ward, PGRO principal technical officer, advises .. Post emergence herbicides Beans In beans, post-emergence options are limited to Bas...
Orange wheat blossom midge resistance for easier crop management
In a year where high levels of a number of insects pests have been seen, the bonus of orange wheat blossom midge resistance in wheat will make crop ma...
BPTA to launch revised seed sale terms
The British Potato Trade Association will launch revised terms and conditions surrounding the sale and purchase of seed potatoes on May 1, 2012. Fo...
Grain and Oilseed Market Report - 27th April 2012
GRAIN MARKETS WHEAT - USDA report corn plantings 28% complete, 17% last week, 8% last year and 15% average. - Canadian farmers are planti...
Late sown maize demands greater protection
The combination of wet weather and cold soils has now delayed maize drilling for over two weeks in some areas, compared to recent seasons. With th...
Arable innovations to showcase at Cereals
New fungicides, novel breeding techniques and the latest nutrition findings are among numerous arable innovations that will be shown at Cereals 2012. ...
No margin of error with Enviromist sprayers
Eliminating weeds in the crop and weed seed free crop yield are not the only priorities in contemporary arable farming. Farmers are increasingly mindf...
Plant perfumes woo beneficial bugs
Scientists funded by the Biotechnology and Biological Sciences Research Council (BBSRC) have discovered that maize crops emit chemical signals which a...
Science and industry join to research crops
The Biotechnology and Biological Sciences Research Council is announcing nine new crop science projects as part of the Crop Improvement Research Club....
Speakers to debate 'the death of British farmland'
The All-Party Parliamentary group on Agroecology and the Food Ethics Council are hosting a talk to highlight the exponential degradation in the qualit...
Rodent risks highlighted at Pig & Poultry Show
Bayer have used their stand at the Pig & Poultry Fair to highlight the significant threats that rodents pose to stock health. Ken Black, Bayer&rs...
European farming unions meet on CAP reform
European farming union presidents gathered for a meeting to discuss areas of mutual agreement and lobbying opportunities regarding the proposed Common...
Grain and Oilseeds Market Report - 20/04/2012
WHEAT - USDA report US corn plantings at 17% complete, up 10% on the week, 5% planted last year, 5% average. - USDA report winter wheat crop i...
Farm groups raise risk issues as Bill begins mark-up
In a letter to Senate Agriculture Committee Chair Debbie Stabenow and Ranking Member Pat Roberts this morning, a group of eight prominent agricultural...
New food production grant welcomed
A new £15 million fund to aid research into improving the efficiency of food production in the UK has been welcomed by agricultural accountants. G...
Farming association anger over minister's comments
The National Beef Association is angered over comments from Michelle O'Neill, Minister of Agriculture, urging banks to be "more lenient&quo...
Report highlights dangers of saddle gall midge
Recent reports by entomologist Dr Steve Ellis of ADAS suggest that Saddle Gall midge is a pest worth watching out for, especially in spring cereals, a...
Multi-site disease protection needed at T1 too
This year the T1 fungicide timing needs to be earlier than normal as most winter wheats are more advanced and the T0 sprays were applied earlier too. ...
Spring barley demands vigilance following recent rain
Growers are being urged of the need for vigilance in this season's spring barley to ensure a timely start of post-emergence weed control strateg...
US-Colombia free trade agreement draws praise
The U.S.-Colombian Free Trade Agreement, which will take effect on May 15th, has drawn praise from agricultural associations. The agreement will provi...
UK farmers eyeing overseas markets
'With UK farmers producing another quality crop this year, the Algerian market represents an important alternative for farmers from The Wash acr...
Rainforest Alliance certification sees growth
During 2011, the Rainforest Alliance demonstrated significant growth globally in sustainable forestry, agriculture, tourism, climate change and enviro...
Grain company Nidera reports record profits
Ipswich based grain company Nidera UK has reported record profits for the year ending September 2011, against the background of a volatile cereals mar...
Drought resistant crop research gets EU funding
As parts of the UK have been officially declared to be in a state of drought, the announcement of a new EU-funded project which aims to speed up the d...
Grain Market Report - 10/04/2012
GRAIN MARKETS - Jonathan Lane, Trading Manager WHEAT - IGC sees record 2012/13 global corn crop, stocks up – global wheat stocks viewed as comfor...
High numbers of wild-oats warrant treatment
With reports of higher than normal spring-germinating wild-oats showing up in wheat, growers are being advised to plan which fields would warrant a he...
UK farming still not sustainable, report shows
The Government is still failing to reduce the impact of UK farming on our environment - despite promising to take action a year ago, a new report reve...
Lohmar named as US Grains Council China director
The U.S. Grains Council have announced the appointment of Dr. Bryan Lohmar as its new director in China. In this capacity, Lohmar will oversee the Cou...