Finance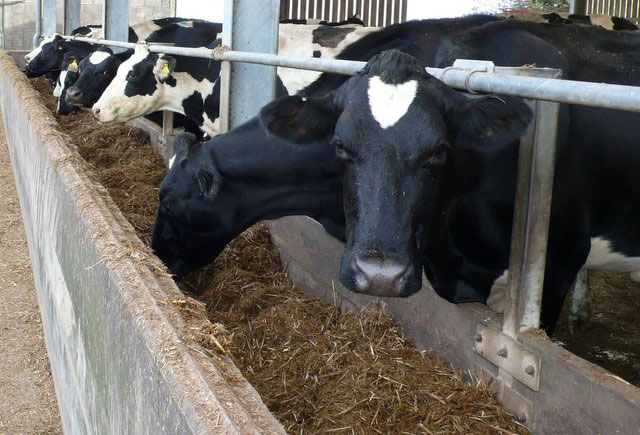 A great career choice for young farmers
Young farmers should consider agricultural accountancy as an alternative career to land agency or estate management, according to Old Mill's new...
Agricultural machinery investment optimism
A recent Barclays Business survey has shown that about half of UK farmers (47%) plan to spend more on new and replacement machinery in 2011 than in th...
New career for celebrated West Country banker
Former agriculture banker Pat Tomlinson has joined West Country accountant Old Mill as an Associate Director in the rural services team. Well kno...
Scottish Farm Income estimates 2010
Scotland's Chief Statistician today published Scottish Farm Income Estimates 2010. This publication contains the 1st release of aggregate Tot...
Tax Deadline of 31 January looming
Few rural businesses, and not least farms and estates, look forward to the annual formalities of the Self Assessment tax return. However, the 31 Janua...
Consider the timing of Capital Allowances
Richard Cartwright, a partner of Saffery Champness Landed Estates & Rural Business Group, says: "At the moment, the annual investment allowance (AIA) ...
Landini 100hp tractor - £72 week plus 36 mth warranty
An exceptional package of finance schemes can put one of the newest Landini tractors on farm for the equivalent of just £72 per week, including three ...
Five-year fix for McCormick CX finance
Fixing the cost of farm inputs over a significant period of time is all but impossible when oil and fertiliser markets are volatile. But one exception...
Same Deutz-Fahr and Lage Landen sign UK agreement
De Lage Landen and Same Deutz-Fahr Group today announce the signing of a national finance program agreement between the two entities in the United Ki...
Farmers warned of 'Holiday Cottage Tax' changes
Farmers who lease out cottages or other farm buildings as Furnished Holiday Lettings (FHL) may have to change the way they operate or risk losing valu...
Farmers who fixed are up to 6.7% better off
Farmers who have elected to receive their Single Farm Payment in euros and secured forward contracts to convert it to sterling are up to 6.7% better o...
New finance beyond reach of Welsh SMEs
More than three-quarters of small businesses in Wales believe it will be a year or more before they can enjoy a full return to growth and better acces...
Welsh remain pessimistic about recovery
Small business owners in Wales remain the most pessimistic when it comes to being well-placed for economic recovery, according to a new survey. The...
BPI maintains record on FTSE CSR index
British Polythene Industries (BPI) plc has received recognition for the strength of its Corporate Social Responsibility (CSR) policies for a ninth con...
FUW hits out at spiralling 'red tape' penalties
The financial penalties applied to Welsh farmers for minor mistakes while filling in complicated application forms for single farm payments and other ...
Euro woes call farmers to action on their Single Farm Payments
For the first time since February, the euro has this week traded at over 87p. Whilst this is good news for Brits holidaying in the euro zone or UK-...
Base rate to remain at 0.5% until 2011
With the Bank of England again deciding to keep base rate at an all time low of 0.5%, many economists, including Lloyds Banking Group, are predicting ...
Family put energy into building biomass supply chains
A Northumberland father and son are driving up demand for their respective businesses after receiving funding to help build companies in the North Eas...
The CLA and World First launch new currency service for members
The CLA has teamed up with foreign exchange experts World First to form CLA Foreign Exchange Service. The service, offered as a CLA member benefit, pr...
Is your farmhouse really a farmhouse? The taxman wants to know
Gone is the general rule that agricultural land and buildings are exempt from inheritance tax. Every opportunity to repay public debt is being seized...
UK landlords are becoming more confident
Over half (58 percent) of the UK's landlords are feeling more confident about the buy-to-let market in December 2009, than they did last month, ...
Continued low rates of interest and the weakness of sterling are good news for farmers
The Bank of England kept base rates at 0.5%, meaning the historically low level has been unchanged for nine months. Low interest rates clearly bene...
Ploughing the field of success with Lancashire County Council
Lancashire County Council is offering loans to rural business with a reduction for those who reach agreed targets. The Rural Lancashire Development F...
Farm consultancy - long lasting solutions are key to keeping on top of today's challenging farm conditions
Farm Consultancy Richard Sanders advises that long lasting solutions are key to keeping on top of today's challenging farming conditions ...
Full turnout for Sussex breakfast seminar on tax saving
'Saving tax on land and property' was a popular topic on thought provoking ideas from a team of professional speakers at a seminar, held a...
Agri firms urged: plan now for April tax hikes or feel the pain
A leading North West accountant is issuing a rallying cry to business owners including the agriculture sector to start planning now for the new raft o...
Banks get tough with farmers
The banks are bouncing farmers' cheques that are only marginally over the limit and are not supplying credit to farmers to buy fresh stock, the ...
Raising Finance – A Problem For Some?
Yes, it most certainly is but why? My advice to all businesses, agricultural or not, is fundamentally the same, or at least substantially similar –...
Lending to South West farms beats the credit crunch
Agricultural lending in the South West is booming, according to The Agricultural Mortgage Corporation (AMC), which is enjoying a period of unprecedent...
Long term fixed rate climbing despite stable 0.5% base rate
The Bank of England may have kept its base rates at 0.5%, but the real cost of long-term borrowing is increasing and farmers need to consider how this...
LSM provides perfect baling solution to Kelshall Plastics
Royston based firm Kelshall Plastics recently took delivery of its new Kerrush WRH600H Baler from Irish manufacturer LSM Engineering. With the busiest...
For the first time, tax relief available on agricultural property in Europe
The owners of agricultural property can now claim tax relief if transferring property in the United Kingdom (UK) or in Europe. This is the first time ...
Rollover At Your Peril
For farmers and landowners selling land, buildings or other qualifying business assets, it has long seemed attractive and sensible to look at a way of...
Banks should give free overdrafts to support dairy farmers
The Tenant Farmers Association is calling on all major banks to support dairy farmers affected by the collapse of Dairy Farmers of Britain by granting...
Lloyds TSB pledge support to customers affected by Dairy Farmers of Britain collapse
Lloyds TSB Agriculture has acted quickly to offer practical support to its dairy farmer customers who hold supply contracts with Dairy Farmers of Brit...
Interest and exchange rate stability provide platform for growth
The Bank of England's 4 June announcement to keep its base interest rate at 0.5% for the fourth month running means farmers still have the oppor...
PAVA reports lowered net debt/EBITDA ratio by 31%
According to the company financial statements based on RAS, PAVA has reported 31% reduction in the net debt/EBITDA ratio over 2008, signifying substan...
Farmers in south east encouraged to sow seeds for success
'Sowing the seeds for successful succession' will soon be the main topic for discussion amongst the agricultural community in the South Ea...
Benn targets bigger grants for rural businesses
Environment Secretary Hilary Benn has announced measures to increase financial aid for rural businesses to help them through the economic downturn. ...
CLA abhors hidden attack on UK tourism
Rural economy experts the CLA today said it was appalled by the proposed removal of trading status for UK furnished holiday lettings which could cost ...
CLA welcomes Budgets reversal of VAT judgment
The Budget has reversed a VAT judgment that has caused difficulties for landlords and tenants. The judgment in the case of Mason v. Boscawen in D...
NFU responded to budget
The NFU has given a positive initial reaction to the budget announcement by the Chancellor Alistair Darling, claiming a number of lobbying successes. ...
Agri sector confidence grows and fixed rate borrowings increase
As the Bank of England Monetary Policy Committee voted to keep interest rates at 0.5%, farmers are showing increasing confidence in the ability of the...
Farmers should not be dis-interested!
What impact will the 0.5% base rate cut announced by the Bank of England have on farmers? A question posed by agricultural consultant and commentator ...
Is it time to consider fixing interest rates?
The 0.5% fall in base rate announced by the Bank of England today, brings into question whether now is a good time for farmers to consider fixing inte...
Braemar Group purchases it's first farm
Braemar Group's UK Agricultural Land Cell, a Channel Islands Stock Exchange listed OEIC (Open Ended Investment Company), is pleased to announce ...
Increasing costs in farm and estate sector to drive rates in 2009
Over the past four years there has been a downward pressure on insurance premiums for the farm and estate sector but this has not reflected the increa...
Farming coping with the credit crisis but big risks loom
Access to affordable credit does not yet appear to be seen as a big risk to many farming businesses but the NFU today warned the farming industry not ...
Farmers to save up to £250m as base rate falls again
Lloyds TSB Agriculture and The Agricultural Mortgage Corporation (AMC) have underlined their commitment to farming customers by passing on, in full, t...
NFU meets banks to highlight impact of credit crunch on farming
The NFU has met with leading lending banks to highlight the concerns of farmers and growers about the tightening of access to credit and the impact of...