News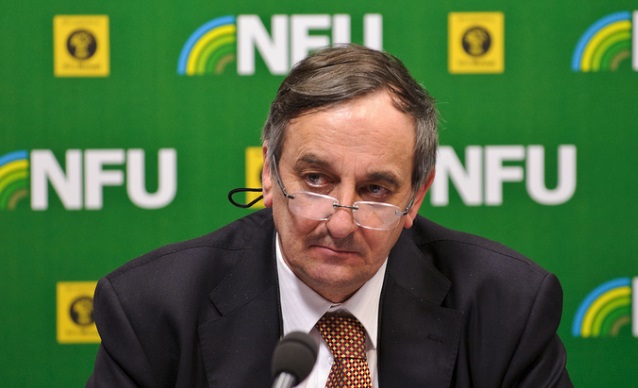 Kenilworth Show to adopt new dairy theme
Coventry and Warwickshire's biggest one-day agricultural show will have a new theme this year – and organisers will be 'milking it for all it's worth'...
Emerging markets embrace olive oil
Demand for olive oil in emerging markets has grown at a rate of over 13% since 2007 and such double digit growth is expected to continue for at least ...
Urea markets continue downward trend
Robert Buck, Gleadell's fertiliser trader, comments on fertiliser markets. The welcome warmer weather across the UK this week has sparked interest ...
US winter wheat 'worst start since 2002'
David Sheppard, Gleadell's Managing Director, comments on the wheat market. Wheat - Latest USDA report puts global corn and wheat stocks above t...
Oilseed rape 'at risk from pollen beetle'
With the end of winter in sight and warmer temperatures predicted as we head towards the end of April and into early May, already struggling oilseed r...
Chicago Grain Market Report - 12th April 2013
Soycomplex Weekly soybean sales of a combined 383,700 MT fell short of trade expectations of 5-800 TMT, although most of these (319,200 MT) were fo...
Farm groups call for livestock burial extension
The Country Land and Business Association has called for the temporary exemption for burying livestock perished by the recent extreme weather conditio...
MPs and farmers to discuss agroecology
Farmers will be attending an All Party Parliamentary Group meeting on Tuesday so MPs can hear first-hand why they use agroecological methods on their ...
Prioritise grass weeds, Dow AgroSciences urge
Many UK farmers face the latest campaign to control blackgrass and other grass weeds and setting priorities for the current crop and next season will ...
Tesco joins Morrison's and Asda in allowing the use of GM soya in poultry feed
Tesco and the Co-operative are the latest of the supermarket chains to confirm that poultry feed will no longer be GM-free and follows decisions alrea...
Farmers encouraged to pursue anaerobic digestion
This year the UK's biggest dedicated anaerobic digestion (AD) and biogas event, UK AD & Biogas, will focus heavily on the farming sector, recognising ...
Global food prices continue to rise
Continuing a decade-long increase, global food prices rose 2.7 percent in 2012, reaching levels not seen since the 1960s and 1970s but still well belo...
310 jobs lost as Anglesey meat plant set to close
Welsh Country Foods (WCF) has today announced that its lamb processing business on the Island of Anglesey will close with immediate effect, with 310 p...
Stop pasture turning yellow this spring
Buttercups and dandelions are likely to be a much bigger problem in grass fields this spring according to David Roberts, grassland agronomist for Dow ...
Global pork sector in 'stable first quarter'
The global pork sector has experienced a stable first quarter in 2013, with supply and demand more or less in balance. This stabilisation, in combinat...
Pulse Crop Market Update - 11th April 2013
Old crop interest is now waning and difficult, as it might seem to many UK growers yet to plant their spring acreage, that attention is starting to fo...
Next steps for the Common Agricultural Policy reform
Why, after the vote at the European Parliament and the last Council of EU Ministers of agriculture, is CAP reform not already adopted? The new ordi...
Dairy farmers urge supermarkets to 'play fair'
Supermarkets must end their resistance to rises in the cheese market or run the risk of dairy processors shifting milk into alternative products, UK d...
Producers urged to check returning sheep for scab
Farmers are being urged to check stock returning to their farms for the presence of sheep scab. This is the time of year when ewe hoggs traditional...
Union discusses weather impacts with Scottish banks
The National Farmers' Union has met with representatives of Scotland's banks to highlight the impact that the March snowstorms have had on affected bu...
Fracking 'not a significant' cause of earthquakes, says research
A new study of hundreds of thousands of hydraulic fracturing (or "fracking") operations has found that the process has only caused earth tremors that ...
Minister on Mull to hear of sea eagle impacts
NFUS members on Mull hosted Scottish Environment Minister, Paul Wheelhouse MSP, as he carried out a fact-finding mission on the impact that the growin...
Asda 'Smart Price' Corned Beef recalled due to bute
Asda has recalled all 'Smart Price' Corned Beef because traces of the veterinary medicine phenylbutazone, known as bute, was found in some batches of ...
FUW condemns Minister's response to lamb losses
The Welsh Government is offering 'a few crumbs of comfort' in response to the crisis facing farmers from the knock-on effects of the recent Arctic wea...
UK-bred full brother to Atwood is new number one Holstein for type
Bull proofs published today by Holstein UK reveal a brand new number one bull ranked on Type Merit on both UK and international rankings. Heavenly Gol...
Dairy producer summit to address key industry issues
After the SOS dairy campaign, the introduction of a voluntary code and continued dairy market volatility, dairy farmer representatives have the chance...
Dangerous dog law to include private property attacks
Legal powers for the police to tackle irresponsible dog owners are among legislative changes being published in the draft Dangerous Dogs (Amendment) B...
Grain Market Report - 9th April 2013
Soycomplex Today's price action can maybe be attributed to short-covering ahead of Wednesday's USDA report, following recent steep declines. Concer...
Home grown Lupins – a future soya replacement?
With soya prices escalating and a South American dockers strike creating problems to the shipping and huge subsequent time delays, it's time for UK po...
Concerns raised over NFU Mutual salmonella insurance
Confusion has emerged over NFU Mutual's new salmonella insurance scheme after a free range egg producer was told there would a limit on the level of c...
Watermark test can tell origin of egg
A company in North Yorkshire is offering a test that can identify the presence of foreign eggs even in manufactured food products like quiche. The ...
Nominations sought for pig industry 'extra-miler'
National Pig Association is seeking nominations for its Chris Brant Award which annually recognises someone who has contributed beyond the call of dut...
Dealer moves strengthen McCormick service support
A Surrey-based farm machinery sales and service business is set for growth by swapping tractor franchises and taking on a significantly larger territo...
Plant growers report 'catastrophic' spring sales figures
Growers of pansies, primroses and pot plants destined for gardens up and down the country are reporting 'catastrophic' impacts on their businesses fro...
US wheat sees increased demand from China
Soycomplex Now that the post-USDA panic has died down the market is looking for something else to worry about. News that the death toll from bird f...
AB Vista to launch Quantum Blue in South Africa
AB Vista is set to introduce Quantum Blue to South Africa, where it is now registered for use. The product gets its official South African launch ...
UK food firms make pork pledge amid welfare concerns
One hundred of the UK's leading food firms have pledged total traceability for the imported pork products they sell after concerns were raised by farm...
Dog scheme hopes to reduce livestock attacks
A prolonged wet winter and an unseasonably cold start to 2013 has left many farmers facing significant financial problems and now, with the lambing se...
Defra extends dairy fund deadline
More dairy farmers can now benefit from cash in the £5m dairy fund pot after Defra agreed to extend the deadline for applications. The NFU had cal...
Livestock farmers urge government help in clean-up
Livestock farmers left to deal with large numbers of dead sheep and lambs following the cold weather have said the government has failed to enact meas...
Geoff Skerritt wins veterinary award
Veterinary Instrumentation, one of the leading suppliers of instruments and orthopaedic implants to veterinary surgeons, announced today the Simon Awa...
Fertiliser Market Reports - 5th April 2013
Robert Buck, Gleadell's fertiliser trader, comments on fertiliser markets. After the coldest Easter weekend ever recorded, farmers have only just m...
AB Vista hosts CEO conference in Bangkok
On 12 March AB Vista brought together 60 chief executives and senior technical representatives from across South Asia for a day of lively discussion a...
Prices of fertilizers will firm as demand builds further
Graham Dunn, URALCHEM's Agent in the UK and Ireland, commented on the fertiliser market in the UK and Ireland in the spring of 2013: The fertiliser...
Lower prices spark international buying for US wheat
David Sheppard, Gleadell's Managing Director, comments on the wheat market - USDA reports US corn/wheat stocks higher than expected – corn planting...
Confusion as producers ponder exit or expansion plans
Anecdotal evidence suggests that an increasing number of free range egg producers may be selling up and getting out of the industry. After a decade...
Wheat market rebounds sharply from recent losses
Soycomplex Soybeans fell as reports of a third death from bird flu in China circulated, sparking fears of reduced demand from the world's largest b...
Former Rural Affairs adviser selected for European elections
A former Special Adviser to First Minister Alex Salmond has been selected as an SNP candidate for next year's European elections at the Party's Confer...
Perished livestock must be disposed of free of charge, says NFU
Ewes and lambs that have perished in the snow drifts that unexpectedly hit the south coast line of West Cumbria should be taken away by the National F...
Surveillance cameras to be used to combat TB
Infrared surveillance cameras monitoring badger visits to cattle farms will be used in a new study to determine the risk faced by individual farms of ...