News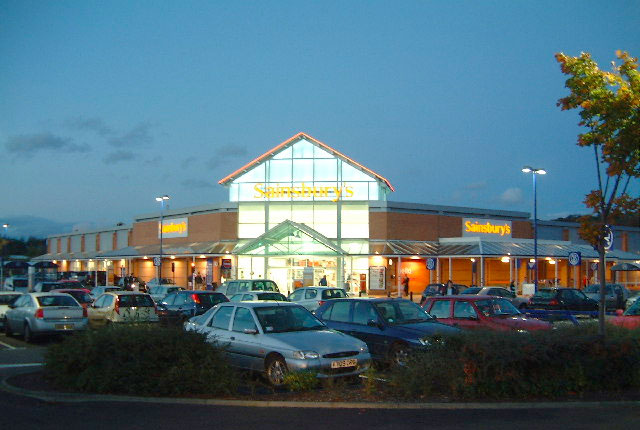 Worldwide agricultural land grabs still remain above pre-2005 level
An estimated 70.2 million hectares of agricultural land worldwide have been sold or leased to foreign private and public investors since 2000, accordi...
Reports Wheat Blossom midge adults
Recent warm evenings this week have resulted in reports of Orange Wheat Blossom midge adults at threshold levels in East Anglia and Lincolnshire. Acco...
Why wouldn't you preserve pod integrity and conserve valuable seed at harvest
The excellent price of oilseed rape and its potential profitability means that every pod is worth preserving and growers are being urged to consider t...
Two exceptional new buildings in Wales win national architecture awards
A new cancer care unit and an inspiring University building have today (Thursday 21 June) been given a 2012 RIBA Award by the Royal Institute of Briti...
Crown Estate announces another record year
The Crown Estate earned a net profit (income surplus) of £240.2 million in the year ending 31 March 2012, up 4% on the previous year. This marks anot...
British Wool Marketing Board's work to be showcased at the Great Yorkshire Show
Next month's Great Yorkshire Show, Harrogate, on July 10-12 will see the British Wool Marketing Board (BWMB) taking time to explain to wool producers ...
Assembly Members briefed on CAP Concerns
NFU Cymru has this week briefed Assembly Members on the key issues and concerns that the Union has over the current CAP Reform proposals. The well ...
Galvanising firm goes the extra mile for cattle market
A galvanizing firm has been called upon to help create almost 19 miles of steel tubes being used as part of the production of more than 300 animal pen...
Scotland's newest farmers awarded Forestry Commission Scotland starter farms
Ahead of this year's Royal Highland Show, Rural Affairs Secretary Richard Lochhead today welcomed Scotland's newest farmers into the industry. Mr L...
UK Plant Health business shortlisted in international challenge
Nottinghamshire based Micromix Plant Health, has been shortlisted in an international Private Equity Investment Challenge (PEIC). The PEIC 2012 challe...
Water activity analyser helps to assure quality of treated seeds
Elsoms Seeds has purchased an AquaLab Series 4TE water activity analyser from Labcell for measuring the relative humidity of treated seeds as part of ...
CLA lobbies MEPs in Brussels on CAP reform
The CLA's Deputy President and Vice-President this week lobbied senior Members of the European Parliament (MEPs) on Common Agricultural Policy (CAP) r...
Crowds flock to Open Farm Sunday 2012
Even before all the gates had closed for Open Farm Sunday 2012, the internet was buzzing with tweets and messages of thanks and appreciation for the h...
Joanna Lumley joins campaign to make European cows happy
'Supporting Better Dairy', a collaboration between leading animal welfare charities Compassion in World Farming, and the World Society for the Protect...
Vets call for action on welfare legislation and surveillance plans
The British Veterinary Association has called on Scottish Government to make progress with secondary legislation under the Animal Health and Welfare A...
NFU support for proportionate CAP fines
European Parliament proposals to introduce more proportionate control and punishment for farmers that fall foul of CAP rules are a step in the right d...
Congratulations to graduating New Holland technicians
There were celebrations as a fresh group of apprentices graduated this month from New Holland's special three-year course to equip its dedicated team ...
Cereals 2012: Wealth of advice proves a strong draw
Strong attendance figures at Cereals 2012 have underlined the event's importance in keeping the arable sector abreast of the latest developments and ...
Applications open for 2012 OFC/RASE applied science award
Applications are now open for the Oxford Farming Conference (OFC) and Royal Agricultural Society of England (RASE) 'Practice with Science' Award spons...
John Deere launch new training prospectus
John Deere highlighted its award-winning engineering apprenticeship programme at Cereals 2012 with the publication of a new training prospectus, as pa...
Better deal on listed places of worship not enough, warns accountancy group
The recent announcement from the Treasury that some £30 million has been set aside for listed places of worship, to off-set the removal of VAT relief ...
English farmers turn online to apply for SPS funding
Farmers turned in their droves to the Rural Payments Agency's online service to apply for 2012 Single Payment Scheme funding. By the final 9 June d...
Slug monitoring at South East Potato Day
Monitoring and addressing slug control issues will be discussed at this year's South East Potato Day to be held at Brookland Village Hall, Romney Mars...
Cattle Ranch in Brazil becomes first to achieve Rainforest Alliance Certification
A group of four ranches in Brazil recently became the first in the world to earn Rainforest Alliance certification for sustainable cattle production, ...
FreshTec launch to help food and fresh produce industry strengthen business through technical excellence
Former technical manager at The Greenery UK, Richard Binks, has launched a new business providing technical services to the global food and fresh prod...
Plan to save in the future, influential group warns
Agricultural specialists with the UK200Group of independent chartered accountants and lawyers have highlighted ways in which farms and agricultural bu...
Forestry Commission England tender for Deer Control Licences
Forestry Commission England has released documents online inviting people to apply by tender for Deer Control Licences on the Public Forest Estate. It...
Adele and Coldplay top the Countryside sounds of music
A new survey published today by RSPCA Freedom Food - to mark its Farm Animal Week - revealed that 77 per cent of farmers up and down the country eithe...
Humphrey Feed report - 18th June 2012
UK November wheat is in No Man's land at £154-7, it is almost exactly in-between last year's top of £173 and low of £136. Farmers want the psychologic...
URALCHEM Presented its New Sulphur Containing Fertilizer NS 30:7 at Cereals 2012
URALCHEM, the second largest ammonium nitrate producer in the world, again exhibited at Cereals, the largest agricultural event in the United Kingdom....
ADM buyback option to supply United Biscuits
RAGT today announced that ADM Milling is offering buyback contracts for the high-yielding Group 3 variety Torch for the 2013 harvest. Through ADM ...
Foodservice sector could provide stable alternative for free range egg producers
Supplying the foodservice sector could provide a steady, stable alternative for the struggling free range egg sector, says David Brass of the Lakes Fr...
Veto ear diseases at T3 timing
The continuing weather is encouraging the development of ear diseases and growers who have already invested in their cereal crops at T0, T1 and T2 tim...
Wet weekend? Blame the jet stream, say weather experts
Movements to the jet stream – high-level winds that help to dictate the weather in Britain – are to blame for the wet start to June, scientists said. ...
PGRO pulse crop report - 15th June 2012
Becky Ward, PGRO principal technical officer, advises on disease control, and on pea moth ... Combining Peas Responses to treatment can be expecte...
BASC is fighting proposals to increase firearm certificate fees in Northern Ireland
The proposals are part of the NI Firearms Consultation which is currently undergoing Justice Committee scrutiny at Stormont before being made public. ...
New product from Dow AgroSciences looks to reduce nitrogen losses
Dow AgroSciences is developing a product to help farmers safeguard against losses from nitrogen use. The product (code name GF-2747) is a nitrogen st...
Industry survey confirms bird number increases
The latest flock survey conducted by the British Free Range Egg Producers' Association (BFREPA) indicates that bird numbers could be on the rise again...
Accountants warn of new annual tax charge
The recently published consultation document now provides homeowners who have enveloped their properties with a clearer indication of how the new char...
Retailers and caterers promise to sell only 'legal' pork
Britain's major food organisations have pledged to Government that they will not sell pork and pork products from illegal pig farms when the European ...
Quad-X top the field
Quad-X, UK manufacturer based in Co Antrim, have spent the last few years liaising closely with a number of farmers and contractors to develop an inno...
MF tractor stars at world premiere of Tortoise in Love film
A shiny red Massey Ferguson tractor graced the red carpet at the world premiere of the new movie, Tortoise in Love, at London's Leicester Square on 24...
Barclays appoints Oliver McEntyre as National Agricultural Specialist
Oliver McEntyre has been appointed as Barclays National Agricultural Specialist. Oliver will be responsible for providing agricultural expertise th...
Global Timber and Wood Market Report - 15th June 2012
Pellet exports from North America to Europe reached a new record high in the 4Q/11. Shipments have increased practically every quarter for four years,...
Dairy UK reveals 'The White Paper 2012'
Dairy UK today published "The White Paper 2012" – a report on the UK dairy industry. The report reveals:- 99% of people regularly consumed milk ...
Wiseman praises resilience of British Dairy
Speaking at Dairy UK's Annual dinner in London, chairman Robert Wiseman said the industry faces challenges but it had the 'resilience, skill and innov...
Egg Market Report - 14th June 2012
At the time of writing, Friday 1st June, the market is significantly weaker. This reflects current lower retail demand for colony eggs and the improve...
Plant breeding must address food security challenges - Moore
Advances in plant breeding are essential to help address the challenges of global food security and can also be a significant contributor to UK econom...
Nuffield launches arable award
A new arable award has been launched by Nuffield Farming Scholarships backed by thje HGCA. It will be open to candidates in the arable sector or relat...
Cattle rescued from rising flood waters
RSPCA officers saved a herd of cows from drowning after a river next to their field burst its banks. The seven-strong team of inspectors and Anima...