News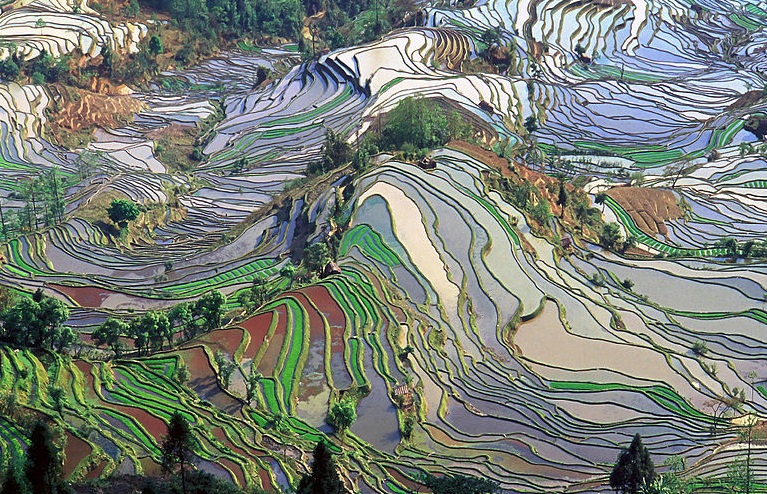 Farms benefit from inspection re-organisation
Defra has announced new arrangements that will mean assured farms will be less likely to be selected for routine inspections by government inspectors....
Delivery will be key on the farming red tape review
The NFU has said that it is encouraged by the Government's initial response to the Macdonald Task Force review of red tape in farming published ...
A 'dog's breakfast' of CAP reforms will undermine agri-environment schemes
The NFU has called on the EU Commission to give a clear commitment that farmers in agri-environment schemes will be able to withdraw, without penalty,...
MEP calls for protection for agricultural workers
The Health and Safety Executive has today published new figures on health and safety in the workplace which reveal that one in five workplace deaths h...
Combinable crops chair addresses meeting
Ian Backhouse, NFU Combinable Crops Board Chairman, will address NFU Cymru's annual south east Wales Arable meeting on Tuesday, 15 November 2011...
NFU board members discuss CAP reform
Following the recently published European Commission proposals on the future of the Common Agricultural Policy (CAP), the debate about how the CAP wil...
Allum to chair dairy roadmap task force
Kate Allum has been appointed to succeed Tim Bennett as Chair of the Dairy Roadmap Task Force The Dairy Roadmap is an entire supply chain initiativ...
Bauer Group in record sales
The Bauer Group, world market leader in irrigation and slurry technology, ended its financial year to September 30, 2011 with the highest sales figure...
Fresh growth vulnerable after frost
Beware of fresh growth in cereal crops – it could be more prone to crop damage, an agronomist has warned. Any leaves that haven't had a chanc...
Cuts in feed-in-tariffs 'unwelcome'
The announcement by the government that it is planning to cut Solar Feed in Tariffs (FiTs) is unwelcome and regrettable news for the solar power indus...
New seasonal labour proposals set out by NFU
The NFU has launched proposals for a new Seasonal Agricultural Workers Scheme (SAWS) arrangement which will ensure the vitally important supply of lab...
FUW presents Meirionnydd book to local school
The Farmers' Union of Wales is helping staff and pupils of a Dolgellau secondary school to learn more about how local farms have survived over g...
Tenant farmers take the helm of milk committee
Flintshire tenant farmer Dei Davies has been elected as the new chairman of the Farmers' Union of Wales's milk and dairy produce committee...
Past FUW president awarded bronze statue
A miniature copy of the bronze statue of a shepherd and sheepdog unveiled in 2004 as part of the Royal Welsh Show centenary celebrations was presented...
Welsh and Irish on song at Skipton working dogs autumn highlight
Top notch dogs from Wales and Ireland were responsible for the three leading prices at the autumn sale of working sheep dogs at Skipton Auction Mart. ...
Governments must stand up for hen welfare - RSPCA
The RSPCA today warned that time is running out to protect shoppers from illegal eggs which will not meet minimum welfare standards. European Union...
BCPC Medals awarded at CropWorld Global
BCPC has awarded its highest accolade, the BCPC Medal to William (Bill) J. Angus, Dr. Peter J.W. Lutman, Dr. John Fisher and Dr. Richard (Dick) J. God...
JCB exhibition to generate new export business
The doors were yesterday thrown open to a multi-million pound customer attraction at JCB designed to generate new business from all over the world. ...
Farm income figures underline volatility
Significant rises in input costs have led to mixed fortunes for English farm incomes during 2010/11 according to the NFU, after publication of Defra&r...
Food production is our objective - Coilos
Increased food production is at the heart of the European Commission's plans to reform the Common Agricultural Policy (CAP), Agriculture Commiss...
Michelin appoints new director
Mike Lawton, 47, has been appointed Commercial Director of Agriculture, for Stoke-on-Trent based Michelin Tyre plc, with responsibility for the UK and...
Farmers to get update on Anglesey nuclear plan
Anglesey farmers will be able to find out more in November about the proposed nuclear power development on the island. Guest speaker at the next N...
Don't delay post-em blackgrass control
Across the country, winter wheat growers should be applying their post-emergence blackgrass treatments now while blackgrass and other grassweeds are s...
Seven hatcheries adopt new air cleaning technology
The latest air cleaning technology from Air Scientifics for destroying micro-organisms is now installed in seven Aviagen hatcheries in Europe. The ...
Warms water in winter
Sub-zero conditions last winter caused huge problems for pig farmers due to drinking systems freezing up, particularly in straw-based housing. In add...
Mixed box for free range egg producers
Some free range producers have benefited from price rises recently, although a number of packers are currently keeping their cards close to the chest....
Latest grain storage guide published
A new, essential guide for grain storage management is released today. The Home Grown Cereals Authority (HGCA) grain storage guide contains new, clear...
Satellite technology to connect rural communities to fast broadband service
The CLA and Hughes Europe are to host a demonstration in Hampshire of how satellite technology can provide rural communities who struggle to connect t...
CLA urges Government to back forestry regulation review
The CLA has urged the Government to accept the recommendations made in the Forestry Regulation Task Force report published today (27 October) and ensu...
Midland and eastern growers warned of black-grass surge
Widespread showers forecast this week will mean a return to strong black-grass growth and further emergence in areas beset with drought over the last ...
Anglesey farmer is new FUW livestock committee chairman
Anglesey farmer Dafydd Roberts has been elected as the new chairman of the Farmers' Union of Wales's influential livestock, wool and marts...
FUW calls for CAP reform impact assesments for dairy industry
The Welsh Government was called on by the Farmers' Union of Wales' milk and dairy produce committee today to carry out urgent impact asses...
WELSH Bovine TB review panel urged to act swiftly
Failure of the Welsh bovine TB review panel to report to Minister John Griffiths in a timely manner could add to the number of cattle slaughtered and ...
Businessman gives boost to nature reserve on his doorstep
A 47 acre site at Lymington has been turned into a wildlife haven thanks to local businessman and resident Leon Crouch, his neighbour Amanda Otway and...
Downton star backs rural broadband campaign
Downton Abbey star Hugh Bonneville is supporting Can't Get Online Week from 30 October to 6 November. The week-long roadshow, sponsored by th...
World population reaching 7 billion will give farming its greatest challenge
Monday October 31 is the day on which the United Nations has estimated that the world's population will reach seven billion. That is seven billi...
NFU hits the road to talk CAP with farmers
Proposals to change the way farmers receive financial support from Europe will be discussed at a series of NFU meetings across the country. The NFU...
Full backing for farm support measures
A detailed report outlining the valuable working relationship between Lake District farmers and the national park authority has today been approved af...
Texel breeders alerted to major flock reduction auction
An opportunity for established and new Texel breeders to buy into successful breeding bloodlines is being offered by Shrewsbury Auction Centre on Nove...
Packington Pork expands with support from Barclays Corporate
A pig farming business in Staffordshire has expanded with a £600,000 loan from Barclays Corporate. Burton-based Packington Pork has extended their ...
Airgun crime falls by 45% in Scotland
BASC Scotland today welcomed official figures which show the number of offences involving airguns has dropped from 427 in 2009/10 to 233 in 2010/11. ...
Learn our lessons on supermarket abuse, Kendall tells international farming conference
NFU President Peter Kendall has drawn on experience in the UK to encourage farming organisations across the EU and North America to campaign for tough...
GALVmed and Inocul8 aim to include all livestock vaccines in new global database
A new on-line database aims to become a unique free 'one-stop' source of information on all the livestock and poultry vaccines produced th...
UK scientists come together to help feed the 7 billion
The Universities of Exeter and Bristol, in partnership with Rothamsted Research have officially joined forces to tackle one of the biggest challenges ...
GM crops, food security and Overseas Aid debate hots up
Articles and letters in the National press this week and last (Daily Telegraph, Observer/Guardian on line and The Times), again show the close relatio...
Lack of business skills taxing the agri sector in Wales
A newly published report on skills in the food and drink industry in Wales, including the agricultural sector, has demonstrated that deficiencies in s...
Supermarkets could trigger pork shortage
A massive shortage of fresh pork could result from short-sighted policies of major supermarkets, predicts Matthew Curtis, managing director of Yorkshi...
Bananas, coffee and cocoa on Cumbrian menu
A conference in Cumbria next month is being heralded as a 'success' even before a word has been spoken or a sample of local and Fairtrade ...
Beware dry conditions when planning soil sterilisation
Growers planning soil sterilisation treatments are urged to ensure that conditions are optimised before beginning applications, in the light of recent...
BASC NI calls for tourist red tape to be cut
BASC NI has called for new measures to cut bureaucracy for shooters wishing to visit Northern Ireland. At a recent meeting of the Northern Ireland fir...