Poultry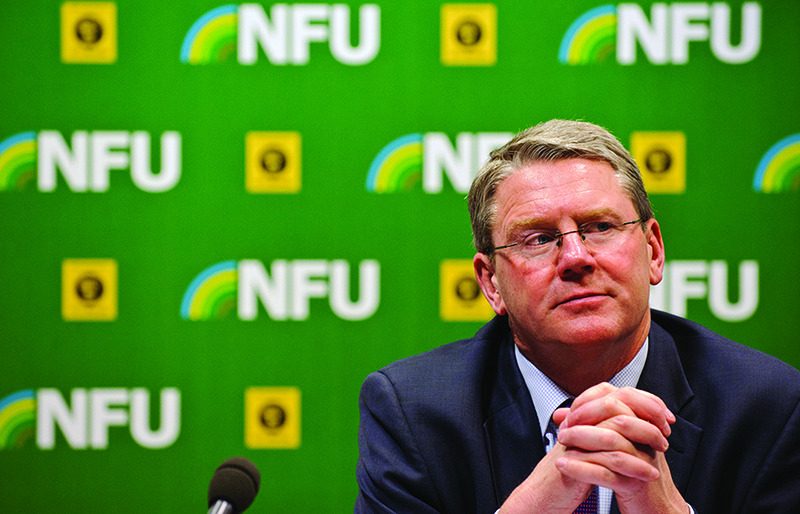 Poultry farmers pinched
Poultry is Louisiana's top agricultural commodity other than timber, and farmers are feeling the economic pinch as much as anyone. Scott and An...
Nigeria Reports New Outbreaks of Bird Flu at Farms in North
Nigeria, Africa's most-populous nation, reported new outbreaks of bird flu in two of its northern states, the World Organization for Animal Health...
'Hot' vaccine effective against IBD in poultry
AviPro IBD Xtreme vaccine has been developed by Lohmann Animal Health against Infectious Bursal Disease — also known as Gumboro Disease — in broilers,...
Extending use of the GB Poultry Register:
After public consultation, Defra (Animal Health) and the Welsh Assembly Government announced changes in the use of personal data held on the GB Poultr...
IPPC - Have your say?
The NFU is urging pig and poultry farmers to respond to a consultation on proposals to amend the Integrated Pollution Prevention and Control Directive...
AI Update
Defra has published a final epidemiology report into the Avian Influenza outbreak confirmed in Oxfordshire on 4 June. The report concludes that at the...
Free range chickens could get a little less free
Glen Covey's darkened farmhouse keeps the blistering heat at bay while he sits at the kitchen table sipping a cold glass of water. It's a Wedn...
Mareks Disease: Important lessons learnt
Last month's 'Ranger Magazine (www.theranger.co.uk)' took up the contentious issue of Marek's disease. One of the reasons why ...
Severn Valley producers get together to get ahead
The Severn Valley Poultry Discussion Group, due to meet for the first time on 24th September at the Pengethley Manor Hotel, Ross-on-Wye, is aiming to ...
GM Feed in Free Range Egg Production: Retailers policies are no longer sustainable
For the last few years Britain has observed an uneasy truce between those who refuse to accept that there is any place for genetically modified crops,...
Sun Valley re-brands to Cargill Meats Europe
Leading poultry manufacturer, Sun Valley Europe is changing its name to Cargill Meats Europe, adopting the globally established name of its parent com...
Cobb-Vantress and Hendrix Genetics form an alliance
COBB-VANTRESS AND HENDRIX GENETICS ARE FORMING AN ALLIANCE THAT WILL STRENGTHEN COBB'S LEADING POSITION IN THE BROILER BREEDING INDUSTRY AND HENDR...
Essex free-range egg farmer takes on tesco
An Essex free-range chicken farm is getting ready to do battle with supermarket giant Tesco after the company ignored his requests to remove his famil...
Avian influenza protection zone lifted
Defra has lifted the Protection Zone put in place as part of control measures for the H7N7 avian influenza outbreak in Oxfordshire. Active surveill...
Chickens 'unlock allergy secrets'
Scientists have turned to chickens to help them understand why some people are struck down by severe allergies. The birds have a "fossilised" vers...
Producers seeing benefits of birds reared on high
Free range producers taking pullets from multi-tier rearing systems are seeing benefits over conventionally reared birds. Pullet customers of Janse...
A good egg rewarded Farmer `honoured and proud'
ONE of Rouse Hill's favourite sons has been recognised in the Queen's Birthday Honours List. Awarded the Order of Australia in the General ...
Hong Kong culls poultry in H5N1 fight
Hong Kong ordered a cull of poultry across the city's markets today in a bid to stop the spread of the H5N1 virus between birds scattered across t...
Chicken Chasseur voted Scotland's top Chicken Dish
Chicken Chasseur has been voted Scotland's top chicken dish by the public. A straw poll at the recent Enjoy the Taste of Scotland event, which ...
Japan halts UK poulty imports
Japan has temporarily suspended imports of all poultry and poultry meat from Britain as a preventive measure after Britain's farm ministry confirm...
AI outbreak in Oxfordshire:protection and surveillance zones declared
The Chief Veterinary Officer has confirmed that the restrictions established on 3 June to contain the outbreak of highly pathogenic Avian Influenza at...
Bird flu strain 'highly pathogenic'
The strain of H7 bird flu found in chickens at a farm in Oxfordshire is the highly pathogenic type, officials said. The avian flu virus was found on T...
Bird flu confirmed on UK poultry farm
Chickens on a farm near Banbury, Oxfordshire, have tested positive for the H7 strain of bird flu, confirms the UK Department for Environment, Food and...
Chickens confirmed with bird flu
A control zone has been set up around the infected premises Chickens on a farm in Oxfordshire have tested positive for bird flu, Chief Veterinary Of...
School offers new home for rescued battery hens
RESCUED battery hens have found a new home helping school students in Wirral to learn more about how their food is produced. The hens have been "ad...
EU plan may aid US poultry sales
The European Commission has proposed accepting poultry treated with anti-bacterial chemicals, which could reopen the EU market to US poultry. The ...
MP applauds firms who turn their back on battery farming
Awards which reward companies for turning their back on battery farmed eggs has attracted support from the Hastings MP. Michael Foster said: "Batter...
Celebrity chef effect' leads to launch of new poultry fencing
Leading wire fencing company Tornado is launching its latest product for the free-range poultry industry at two major agricultural shows this summer. ...
Free Range - the French way
(This story appears in the May issue of the Ranger magazine. The magazine of the British Free Range Egg Producers Association). To enquire about recei...
Cracking results for Clarence court at the Pig and Poultry marketing Awards 2008
Speciality egg producer Clarence Court is celebrating two triumphs at the 2008 British Pig and Poultry Marketing Awards. The awards, which took place...
Eggs crack the credit crunch!
The British Egg Information Service (BEIS) has launched a campaign to remind consumers feeling the pinch what great value eggs are. BEIS has prod...
EU commission to recommend end to US chicken ban
The European Union's executive commission will recommend that member countries lift an 11-year ban on U.S. poultry imports that has cost American ...
South Korea kills all poultry in Seoul after bird flu reported in city
South Korean officials say they have killed Seoul's entire poultry population to curb the spread of bird flu following a fresh outbreak of the dis...
Farmers along India-Pakistan border seek compensation
Farmers affected by the fencing near the India-Pakistan border in Punjab have not received compensation for the land acquired by the government. Their...
Second Bird Flu Case Found in Seoul
The government said it found a new case of bird flu in Seoul Sunday, less than a week after the highly virulent form of bird flu struck the capital. ...
New-look Pig & Poultry Fair faces up to changing world
The Royal Agricultural Society of England is busy putting the finishing touches to this year's British Pig & Poultry Fair taking place at Stonelei...
Value of U.S. poultry production up 24% on the year
The United States Department of Agriculture reports that the total value of broiler, egg, turkey, and non-broiler chicken production in the U.S. durin...
South Korea to Cull Millions of Chickens
South Korea plans to slaughter at least 5.32 million birds to contain its latest outbreak of avian influenza. This is the greatest number of poult...
Producers benefit from North Scarle Investments
Producers supplying Noble Foods are already benefiting from the company's investment in its North Scarle, Lincolnshire packing station. Included i...
Pig and Poultry Fair 2008
The 2008 British Pig and Poultry Fair will take place at Stoneleigh Park on 13th-14th May. Expectations are higher than ever this year, following the ...
How clean is your feed?
The following is an extract from the Ranger magazine. Published by the British Free Range Egg Producers Association. To enquire about membership visit...
Scientists find 'likely' human-human H5N1 spread
A new study by Chinese scientists suggests a highly possible human-to-human transmission of H5N1 bird flu virus. Publishing their study this week ...
Chile approves US poultry imports
Agriculture Secretary Ed Schafer has announced that Chile's Livestock and Agricultural Service has approved the US inspection, control and certifi...
US poultry giants fight over antibiotic use
Perdue Farms together with Sanderson Farms have asked a federal judge to order Tyson Foods to stop making what they say are misleading claims. However...
Bird flu haunts farmers
Breeders yesterday said retail prices of poultry will go up further unless farmers now move to restart farming at an increased pace. The warning ca...
China Confirms December Case of Human to Human Bird Flu Transmission
Chinese health officials have confirmed earlier speculation that a father contracted bird flu from his son last December. Researchers from Beijing&...
China Confirms Human H5N1 Transmission
Chinese officials have confirmed that bird flu was to blame for killing chickens in poultry markets in the southern Chinese city of Guangzhou, Hong Ko...
Poultry farmers demand relief for losses due to bird flu
The North Zone Broiler and Breeders Association made an appeal on Monday to the government to come to the aid of the bird flu-hit poultry farmers here...
Father caught bird flu from son, international study claims
A man who was diagnosed with bird flu in China caught the infection from his son, a new study claims today. The report raises further concerns abou...
Over 5,000 Birds Culled In Bird Flu Hit Tripura
More than 5,000 poultry were culled Tuesday in Tripura as authorities ordered the slaughter of 25,000 birds after laboratory tests confirmed bird flu ...