Property News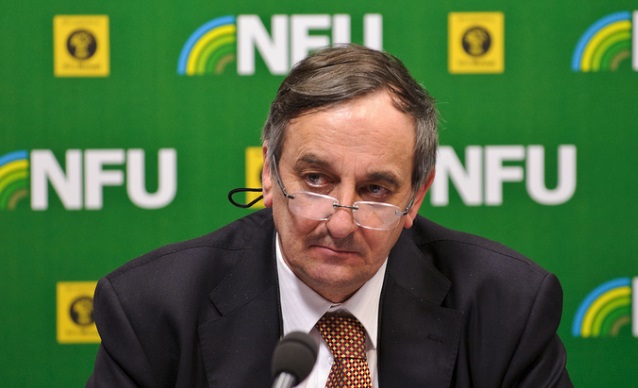 Tods Murray to expand rural property team
Tods Murray LLP has launched its expanded Rural Property & Business team. The new team, led by partner Sarah Cudworth and supported by partners Pet...
Solicitors encourage farmers to register land
Land registration is always a contentious issue and if it is not done properly then a whole myriad of issues and problems may arise. The Land Registry...
Farmhouse Timber Windows: Choice or Necessity?
Love the house, but hate the windows? The right solution can depend on more than just your budget... They may be the 'eyes' of a buildi...
Boost income with community land use - Savills
Farmers and landowners should capitalise on growing demand for home-produced food by offering land for allotments or community farms, says rural speci...
Documentation key to reducing inheritence tax - Old Mill
Farmers should keep detailed documentation of farming activities to ensure their estates qualify for Agricultural Relief from Inheritance Tax, warns a...
Kindling business enthusiasm for wood fuel
Business owners can find out about the incentives and funding available for woodfuelled heating systems, small-scale electricity generation and woodfu...
Strong demand for agricultural property at auction
An agricultural property comprising a bungalow, farm shop, farm buildings and 22 acres of pastureland sold for £488,000 at auction in Kidderminster. ...
Planning approved for 52 new holiday lodges in Tavistock, Devon
Permission has been granted for 52 new holiday lodges at Tavistock, near Dartmoor National Park in Devon following expert opinion given by Humberts Le...
Farm Land set to double before end of decade
Sell the Porsche, buy a tractor and reap returns. Farmland prices that more than doubled in England in the past decade may repeat the gains, according...
Letter to the editor
As a third-generation dairy farmer of more than 20 years, during which time we have either erected ourselves or employed people to erect more than a d...
More farm and land sales anticipated in 2010
A leading firm of auctioneers, estate agents and valuers, which has offices in Shropshire, Worcestershire and Mid Wales, expects to see more farms and...
Supply of farmland to halve in 2010
The supply of farmland to halve next year is the view of Charlie Evans of Strutt & Parker's Estate and Farm Agency Department. Mr Evans says ...
Unique Forest in Bute for Sale
According to Bidwells, a large forest, the territory of which counts more than 1,700 acres has been put on sale for more than £1.3 million. The Rhu...
"Time to review the rent?"
David Hebditch FRICS FAAV, Head of Chesterton Humberts Rural Division, reviews current rent levels and UK agricultural incomes at Michaelmas 2009. ...
For the first time, tax relief available on agricultural property in Europe
The owners of agricultural property can now claim tax relief if transferring property in the United Kingdom (UK) or in Europe. This is the first time ...
Offers invited for land as owner prepares to emigrate
Written offers are being requested by Shrewsbury agents Halls for a 105-acre block of productive agricultural land near the village of Westbury. T...
Rising demand for farm land for development
International real estate providers Savills reports a rising demand for farm land which is surplus to the owners' requirements. Despite the turb...
Wareing Buildings celebrates 100 years in farming
A LANCASHIRE family firm which has been working with farmers for generations is celebrating its centenary. J Wareing & Son (Wrea Green) Ltd has...
Farmland and buildings to go under the hammer in Shrewsbury
Shrewsbury-based auctioneers Halls are expecting keen interest in a public auction in April when five blocks of land and two farm buildings, which hav...
Tenancy issues discussed at NFU and TFA meeting
The Deputy President of the National Farmers Union and National Chairman of the Tenant Farmers Association have met to discuss current issues affectin...
Mistlehall free range egg production unit for sale with Bagshaws
Bagshaws have been instructed to sell Mistlehall farm in Bakewell,Derbyshire. A Productive Poultry Unit with Detached Farmhouse, Free Range Egg U...
Telecoms news - T-Mobile & Hutchison 3G UK: An update
For those landlords with T-Mobile or H3G (known as '3') telecom installations, many have now received letters requesting their consent to ...
Farm tenants need security of tenure to invest
The Tenant Farmers Association's National Chairman Greg Bliss will be at the Lincolnshire Agricultural Machinery Manufacturers Association Show ...
Investing in land is a good bet
Demand for land is continuing to rise despite a significant downturn in the UK's property market, according to the specialist agricultural and r...
Harvest time for farm landlords as rents are predicted to rise
A Midland agricultural lawyer expects to see a rise in agricultural rent reviews over the coming years as landlords reap their own harvest on the back...
Basing Barns Property Available
BCM rural property consultants, are pleased to announce that a barn conversion in Basing Barns in Privett has just come on the market to rent. This is...
Anna Ryder Richardson publicly endorses FinEstAm Log Cabins on her TV Show due to be aired on 30th November 2008.
The TV Show "Chaos at the Zoo" about the building of Anna's FinEstAm home and the refurbishment of her Zoo is due to air on Channel 4 ...
Northants population growth must be properly planned, says CLA
The Country Land & Business Association (CLA) says the Government's proposed growth agenda for the development of Northamptonshire's count...
A prime business opportunity
College Farm is a 244 acre prime business prospect which is located two miles from J9 of the M40. Brought to the market by Fisher German LLP and C R J...
Take a rosier review of the recession
At a time when all businesses are looking to bear down on costs, the Holdenby Stable Yard offices presents the opportunity to do precisely that…and tr...
Agricultural land unaffected by the credit crunch
The recent decline in the property market has caused reverberations throughout the country. We are constantly reminded by the media how house prices a...
Free Range Poultry Farm on Market with Carter Jonas
A compact, well located residential farm with an established free range egg business, extending to 29.27 acres (11.85 ha). 12,000 bird unit capabl...
UK agriculture borrowing figures reach all time high
Borrowing levels for the UK agriculture sector have broken the £10 billion mark for the first time, according to figures released today by the Bank of...
Farmland prices soar 33% in Wales
The price of farmland in Wales has reached record levels. The Royal Institute of Chartered Surveyors rural market survey showed prices surging at t...
Landowners must be compensated for new coastal path
Landowners must be compensated for any coastal land to which the public is granted a right to roam. That's the view of Tim Olliff-Lee of national ...
FUW applauds farm home moves
The Farmers' Union of Wales has welcomed today's announcement that Environment, Sustainability and Housing Minister Jane Davidson proposes to ...
Vincent Tchenguiz Mucks in Down on the Farm
Vincent Tchenguiz, the property, cleantech and environmental entrepreneur, has joined a growing number of investors who see British farmland as a pote...
FarmingUK leads the way in agricultural farms and land sales
FarmingUK has launched a new farms and land sales section on their popular website www.farminguk.com. The Farms and land section has been running f...
Idyllic Family Home Comes onto Market
Homestead Farmhouse represents a unique opportunity to live in a rural and secluded location with excellent communications. The property lies in an un...
Claimed Footpaths through Kent Woodland Rejected
A claim that 4 public footpaths should be recognised through a wood at Tenterden in Kent has been rejected by the Secretary of State's Inspector. ...
Turning the First 'Sod'
The first sod has been turned on the start of the building project for this eco friendly family farmhouse, situated between Basingstoke and Whitchurch...
Solicitors warn of potential pitfalls of buying land at auction
Would-be buyers thinking of bidding for agricultural land at auction would be wise to seek legal advice before doing so, warn mfg Solicitors LLP. A...
Single Payment Scheme – Land Occupation 2008
DEFRA have recently confirmed that the ten month rule for the Single Payment Scheme will be abolished with effect from 1 April 2008. This means that ...
Affordable rural housing
The crucial importance of affordable housing in the rural areas of Wales has today been highlighted by NFU Cymru. Dai Davies, President of NFU Cymr...
East midlands tenant farmers join forces on rents
The Tenant Farmers Association's East Midlands Region is holding a series of Rent Discussion Groups in the coming weeks to encourage farm tenants ...
Closing of Right to Buy Loophole Will Benefit Rural Housing
An amendment to the Housing and Regeneration Bill could free up the log-jam of land being made available for affordable housing in rural areas – accor...
Prices for northwest Ohio farmland shooting up
Mary Meyer forked out nearly three quarters of a million dollars to enlarge her northwest Ohio farm by 15 percent last year. But with the price of cro...
Rural watchdog welcomes change in law to help secure affordable rural housing
The Commission for Rural Communities (CRC) has helped secure a new government amendment to the Housing and Regeneration Bill – that will help ensure a...
Average dairy farm rents should not go up
The Tenant Farmers Association will be telling members at this weeks Dairy Show at the Bath & West showground that they should resist suggestions from...
Changes to capital gains tax regime could hit land sales
THERE has been a qualified welcome following the announcement on Thursday by Alistair Darling, the Chancellor of the Exchequer, that he has now decide...