Shows and Events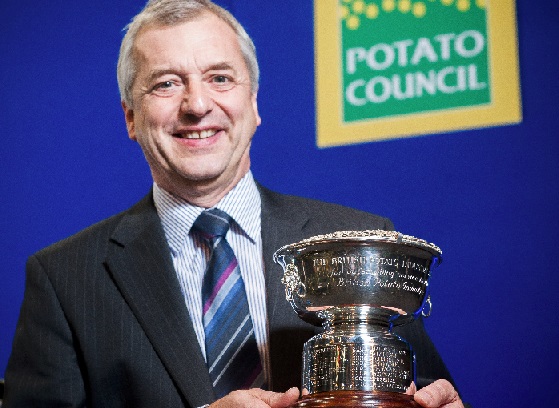 Supermarkets to outline the benefits to farmers of joining a Producers' Club
Livestock farmers coming to the 2008 Royal Smithfield Christmas Fair, sponsored by Merial, will be given the opportunity to discover the benefits of j...
The Fifth Annual Lambing Weekend at Sparsholt College Hampshire
On Saturday 31st January and Sunday 1st February, 2009, visitors are invited to flock to Sparsholt College, near Winchester, to see the ewes at lambin...
Anna Ryder Richardson publicly endorses FinEstAm Log Cabins on her TV Show due to be aired on 30th November 2008.
The TV Show "Chaos at the Zoo" about the building of Anna's FinEstAm home and the refurbishment of her Zoo is due to air on Channel 4 ...
Welsh YFC's triumph at English Winter fair
Young Farmers Club members from Wales dominated the awards for county teams in the stock-judging competitions at last weekend's inaugural Engli...
Care About Your Food? We do!
Open Farm Sunday 2009 offers everyone involved with producing our food and caring for the land, a chance to show consumers that they really do care. ...
Finalists prepare for Top Woman Farmer Awards
Next month's Royal Welsh Agricultural Winter Fair will be the venue for the final of one of Wales' most prestigious farming titles – NFU C...
Massey Ferguson 8690 Wins Tractor of the Year 2009
Massey Ferguson picked up a string of prestigious awards on the opening day of the EIMA Show in Bologna, with the MF 8690 taking the two top accolade...
British Pig Association to show pedigree pigs and stage National Sausage Competition at Royal Smithfield Christmas Fair 2008
It looks just like a sheep with its thick, hairy coat, but in fact it is a pig. This is the Mangalitza and two are being brought to the Royal Smithfi...
The Dairy Event and Livestock Show 2009
The Dairy Event and Livestock Show 2009 will be staged by its organisers, the Royal Association of British Dairy Farmers at Stoneleigh Park, Warwicksh...
Reception for Chinese delegation
A top level Chinese delegation will be attending a reception, sponsored by BPEX, at the world's biggest specialised livestock event. Eurotier...
Customs admit heavy handed approach to agricultural shows on red diesel
Scottish National Party MSP for Banff & Buchan Stewart Stevenson has won an assurance from HM Revenue & Customs (HMRC) that they will review their pol...
The Princess Royal to visit the Royal Smithfield Christmas Fair
HRH the Princess Royal is making a return visit to the forthcoming Royal Smithfield Christmas Fair at the Bath and West Showground on 5th December, th...
The right side of the law: Seminar on migrant workers
Staffordshire-based solicitors Knights are running a seminar for the directors and senior managers of local businesses to help in exploring the new le...
Roll up to Countryside Live for the best in rural life
Ticket sales are going well for this year's Countryside Live, with the number of tickets currently booked 50% up on number sold for the event in...
NIAB promotes future of farming at harvest festival
Hundreds of visitors to Ely Cathedral were able to learn first hand how innovative scientists at the National Institute of Agricultural Botany are res...
South West farmers attend free workshop on the opportunities and risks of climate change
Farmers in the South West are attending a workshop next week to discuss the risks and opportunities that climate change presents to their businesses. ...
Practical help and advice for farmers and meat traders at the Royal Smithfield Christmas Fair
A greater emphasis on practical help and advice for livestock farmers and the meat trade will be the hallmark of The Royal Smithfield Christmas Fair w...
Displays of traditional farming to wow the crowds
Thousands of families are expected to flock to Marden this weekend for the British National Ploughing Championship, Yourmaidstone reports. More tha...
Networking lunch celebrates Women in Agriculture
Coutts & Co have hosted a Women in Agriculture networking lunch at their head office, 440 Strand, London. Coutts Chief Executive, Sarah Deaves welcome...
Village where everything stops for the geese hosts annual farm walk
One of the few farms whose geese are driven through the village each night to the protection of the farmyard is hosting the annual farm walk of the Br...
Top Award for Dairy Farmers at the 2008 Dairy Show – 1 October
The South West Dairy Farm Business of the Year Award 2008 is organised by the Royal Bath & West of England Society and presented at the forthcoming Da...
Advice for farmers from CLA and Fisher German at Ploughing Match
The CLA and Fisher German will have a wealth of professional advice available on their stand no E6 at the Cheshire Ploughing Match on 24 September. ...
More than 1000 horses line up at The Royal County of Berkshire Show
Defending Champion William Funnell will head a line up including some of Britain&quote;s leading show jumpers who will take part in next Sunday&quote;...
Winter Training for Farmers and Sprayer Operators
Agronomy advice and crop protection distributor Agrovista UK Limited will be running a series of training events this winter aimed at farmers and spra...
Business boosting export opportunities
Dairy Event and Livestock Show, 17 and 18 September The Dairy Event and Livestock Show, the UK&quote;s largest livestock business to business event...
West Midland's farmers invited to free workshop on the business opportunities and risks of climate change
Farmers in the West Midland"e;s are invited to attend a free workshop to discuss the risks and opportunities climate change presents to their business...
Mil-tek Machines Receive Royal Cornwall Show Seal of Approval
Mil-tek Direct has won the prestigious Gold Medal Award in the Agricultural Machinery Section of the Royal Cornwall Show. The Award was presented t...
Kilnsey Show defies weather
Record entries in the livestock classes, notably in the dairy cattle section - the best for 14 years – were a highlight of the 110th Kilnsey Show. ...
Lazonby sales centre set for a busy autumn trading
Lazonby Mart has embarked on a busy sheep sales season this autumn after last year's movement restrictions left many producers unable to find floc...
Triple points for Tillage 08
Efficiency, innovation and best practice are the 'take home' messages from this year's Tillage Events to be held during September in North...
Training for Egg Producers
MVP Training is pleased to be able to announce that the first programme of training courses has been organised for egg producers in the Yorkshire, Hum...
Beat the winter blues – enjoy a golden heritage
Before succumbing to the dark cold days of winter, Newark & Nottinghamshire Agricultural Society's Vintage Tractor and Heritage Show (8 and 9 Nove...
Farming show returns to huge crowds
One of the county's oldest agricultural shows welcomed back livestock on Bank Holiday Monday after the foot-and-mouth outbreak disrupted proceedin...
Popular farming show cancelled
A major agricultural show in South Cumbria has been cancelled due to the recent weather. Millom and Broughton Show was due to take place on Saturd...
Show welcomes bluetongue jab zone
Organisers of an agricultural show in Cumbria have welcomed the expected extension of a bluetongue vaccination zone to the county. A protection zo...
Change of dates for the Royal Show 2009
The Royal Show dates for 2009 will be Tuesday 7th – Friday 10th July. The decision to change the dates was made by the Society's Trustees foll...
Potato Event presents new ideas for East Anglian growers
East Anglian potato growers have a valuable chance to get a grip on rapidly escalating input costs, with an exciting presentation of the latest ideas ...
Potatoes in Practice draws record numbers
Torrential rain and muddy conditions failed to dampen the enthusiasm of a record 715 growers, merchants, seed suppliers, packers and processors who at...
British National Ploughing Championships return to Kent
Britain's top ploughmen flock to Kent in the autumn when the 2008 British National Ploughing Championships return to the 'Garden of England...
Livestock 'Village' will add to Frome Show enjoyment
Livestock being shown at Frome Show this year are to have their own "Village". Show organisers are changing the layout of the livestock area to mak...
Leading lights in the UK beef industry headline South West event
Beef & Growing Cattle South West 2008 returns to Hatherleigh Livestock Centre, Devon for the third time on Thursday 18th September with a packed progr...
Crowds gather for major farm show
The Black Isle Show - the biggest agricultural event in the Highlands - is underway in Muir of Ord. It opened on Wednesday with sheep dog displays...
New Beef Exhibition at the Dairy Event and Livestock Show
Beef will come under the microscope in a new exhibition for suckler producers, finishers and pedigree breeders, to be staged at the Dairy Event and Li...
John Deere at The Dairy Event 2008
The Dairy Event and Livestock Show, Europe's premier two day business to business exhibition for the dairy industry organised by the Royal Associa...
Food trade given greater emphasis as Frome Show expands cheese competition
There's to be an even greater emphasis on food trade relations than ever before at this year's Frome Show. Since its inception in 1851, the...
More than 7,000 people attend Cockermouth Show
Thousands of people turned out on Saturday to enjoy the Cockermouth show, proving that interest in farming in the community is still alive and strong....
The Dairy Show Dinner – 30th September 2008
Nominations are now being invited for this year's prestigious Dairy Industry Award, presented to the individual thought to have made the most outs...
Exosect presents at Tesco Grower of the Year Conference and Awards
Exosect, a leading provider of Intelligent Pest Management solutions, today announced that it was recently invited to attend and present at Tesco'...
International focus at Sheep 2008
The Sheep 2008 event (Malvern - 30 July) has a truly international feel with around 20 senior overseas guests hosted by EBLEX working in close collabo...
Melpash Show - 21ST August 2008
Melplash Show 2008 is to be held on Thursday 21st August at West Bay, Bridport. The Show will combine the very best rural and agricultural attraction...