Supermarkets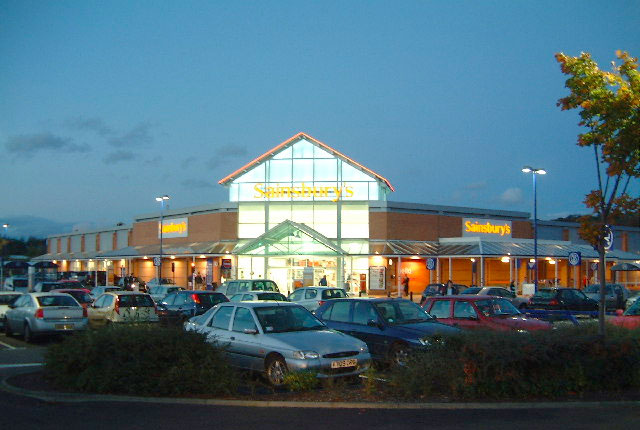 Supermarkets 'put a gloss on mediocrity' by claiming cheapest can also be best
Supermarkets are undermining the value of quality British food and drink by telling shoppers they can have the best at a rock-bottom price, according ...
Tesco reports first signs of organic recovery
UK demand for organic produce is starting to rise again giving growers hope that the recession hit market may be on the way to recovery. After the ...
Supermarket ombudsman proposal on track
The Chairman of the Competition Commission, Peter Freeman, met Andrew George, MP for St. Ives and Chair of the Grocery Market Action Group (GMAG) yest...
ASDA cuts carbon footprint of beef by over a third
ASDA has become the first British retailer to sell low carbon beef. As part of a ground-breaking programme to measure the carbon footprint of its meat...
Morrisons to help boost farming efficiency
Supermarket Morrisons is launching a research-focused farming programme in a bid to boost the efficiency and sustainability of British agriculture. ...
Waitrose Backs Future for Native Breeds
Native Breeds of cattle provide an excellent opportunity for livestock farming in this country, according to one of the UK's leading food retail...
Waitrose plants own vineyard
Waitrose has become the first retailer to plant its own vineyard and held a special ceremony at its Leckford Farm Estate in Hampshire on Friday 22nd M...
Enjoy the Taste of Scotland Returns to Glasgow
This year sees the fourth year of Tesco's Enjoy the Taste of Scotland event which promises to be even bigger and better than ever. Over 100 Sco...
Consumers and suppliers will benefit from Supermarket Ombusdman say NFU
The establishment of a supermarket ombudsman will benefit the whole supply chain – suppliers, retailers and most importantly consumers – and supermark...
Supermarket ombudsman is bad for customers says British Retail Consortium
Customers will be the ultimate losers from an expensive and unnecessary supermarket Ombudsman, said the British Retail Consortium (BRC). Reacting...
Tesco profits built by exploiting small farmers
Commenting on Tesco's announcement of its £3.13bn pre-tax profits, Liberal Democrat Shadow Environment Secretary, Tim Farron said: "While it&...
ASDA subsidise 'High Welfare Holstein semen
A 20% discount on semen from Cogent's 'High Welfare Holstein' bull Huddlestone Spooky will provide an additional incentive for ASDA ...
Leckford commences growing programme which should see historic varieties in shops within three years
In a bid to bring some of England's most historical apples back to life, Waitrose has embarked on a significant planting programme at its Leckfo...
The Co-operative adds premium apple juice to the grown by us range
The Co-operative has launched a new premium apple juice made from Cox's apples grown on its farm in Herefordshire. Truly Irresistible British...
British food disappearing from supermarket shelves
The percentage of meat, eggs, fruit and vegetables consumed in the UK which were produced domestically has fallen since 1997, information uncovered by...
ASDA takes further steps to boost calf potential
ASDA's DairyLink and BeefLink farmers will now find it cheaper and easier to rear new born calves, thanks to a series of discounts negotiated by...
Competition Commission must show its teeth to save supermarket suppliers
The CLA has called for a strengthened code of practice to protect the interests of suppliers and improve the relationship between supermarkets and the...
NFU congratulates Sainsburys relationship with dairy farmers
NFU President Peter Kendall has congratulated Sainsbury's and the farmers in its Dairy Development Group (SDDG) on their progress and achievemen...
Supermarket ombudsman can unlock the potential of rural food
Commenting after a fact-finding trip to the North West, Dr Charles Trotman, the driver behind the CLA's food chain policy, has repeated calls fo...
CLA fully behind MP's push to protect supermarket suppliers
The CLA was today (Thursday, 5 February) fully supporting MP Andrew George's push to protect British food producers from supermarkets pricing po...
Food supplies in jeopardy 'unless margins improve'
THE supermarkets rule the high streets – but they must work with their suppliers, one of Scotland's most influential farming officials has warne...
FUW slams supermarket price war
The Farmers' Union of Wales today repeated its demands for the Competition Commission to create an independent ombudsman to enforce a stronger c...
ASDA first supermarket to raise beef cattle limit to 36 months
ASDA, and its long standing beef supply chain partner Anglo Beef Processors (ABP), today Friday 9th January announced the supermarket has become the f...
Reducing post-harvest losses in lettuce
The protectant fungicide Signum has been shown to reduce post-harvest losses in lettuce and improve marketable yields as well as protecting the crop f...
Supermarkets to outline the benefits to farmers of joining a Producers' Club
Livestock farmers coming to the 2008 Royal Smithfield Christmas Fair, sponsored by Merial, will be given the opportunity to discover the benefits of j...
NFU Director General sends clear message to Tesco
NFU Director General, Richard Macdonald has today reinforced the NFU's continued support for the Tesco Sustainable Dairy Group, but has sent a c...
ASDA selects farming scholars to boost UK beef industry
Three ASDA beef suppliers from around the UK are celebrating after winning a place on the supermarket's inaugural Beef Link scholarship programm...
Helen Browning expansion at Tesco
The Helen Browning Organic Meat business is on the verge of a major expansion with Tesco, with new branded product listings and the launch of its new ...
Organic producer is all Wight
Matt Bowman currently holds a world record. He is the only Soil Association certified organic egg producer to be selling his eggs to Tesco. He is als...
Tesco talks held amid milk price war
Gwyn Jones, NFU dairy board chairman, held urgent talks with Tesco on Friday (15 August) to express concern at its decision to launch Fresh 'n'...
Shoppers to find out why fen farming matters
Farmers are putting their produce in the shop window at one of the region's busiest supermarkets as part of a campaign to highlight the importance...
Exosect presents at Tesco Grower of the Year Conference and Awards
Exosect, a leading provider of Intelligent Pest Management solutions, today announced that it was recently invited to attend and present at Tesco'...
Gordon Brown urged to tackle supermarkets on food waste
Food campaigners today urged supermarkets to stop promoting unneccesary food purchases today, following Prime Minister Gordon Brown's statement th...
Tesco direct from farm to store initiative hailed as a success
Greenvale AP and Tesco are celebrating the success of their three-week initiative of local produce, which saw potatoes being taken direct from the fie...
ASDA beef farmers celebrate taste competition win
Steak tasting competition proves ASDA beef is top quality Scottish beef farmers, the Watson Brothers are celebrating after winning a steak tasting c...
Sainsbury's sow the seed for wildlife at home
Sainsbury's customers now have the opportunity to create their own Operation Bumblebee habitat at home to reverse the plight of endangered bumbl...
Sainsbury's plant 50,000 trees for David Bellamy tree appeal
Sainsbury's has just become the first company to plant 50,000 trees through Tree Appeal and at a ceremony held at the Tower of London on June 2nd,...
Morrisons launches regional milk initiative
major retailer with all own label standard fresh milk sourced and sold regionally Starting in June, Morrisons will be the first major retailer with...
The CLA calls for clarity from Competition Commission on supermarket watchdog
Rural economy experts the CLA has welcomed the Competition Commission's recommendation to create an independent ombudsman to monitor supermarkets ...
NFU launch supermarket meat retailing report
Meat retail sales, worth £7 billion a year, have been analysed in a new report being published by the NFU today. The Meat and Livestock Commission...
Buyer for Sainsbury's is arrested
A potato buyer for supermarket Sainsbury's has been arrested over claims he received illegal payments from a supplier. John Maylam was questione...
Sainsbury's increase commitment to NI farmers
Following the move last November to sell only locally sourced lamb in its nine Northern Ireland stores, Sainsbury's has announced that by the end ...
Co-op's battery ban plugs Free Range Award
The British Free Range Egg Producers Association's Free Range Awards have received widespread exposure in a high-profile publicity campaign trigge...
Sainsbury's increase local milk sales in Scotland
Sainsbury's commitment to sourcing local produce is paying dividends in Scotland, with the company today (3 February 2008) announcing that the int...
Supermarkets Reap the Profits while Farmers Suffer
"The time has come for us to market ourselves as food producers, rather than farmers. Perhaps then our contribution to society will be held in higher ...
Marks and Spencer: Most compassionate supermarket
M&S scored highest in Compassion in World Farming's Supermarket Survey, beating Waitrose and others to scoop the Compassionate Supermarket Award 2...
Supermarket price-fixing hurts farmers and consumers
Responding to the news that Asda and Sainsbury's have agreed to pay multi-million-pound fines after they admitted fixing the price of milk and che...
Outrage at retailer's lack of support for local farmers
Supermarket chain Somerfield has once again come under fire from NFU Cymru. Despite repeated warnings over their policy of stocking imported lamb and ...
Support for CLA supermarket stance
Rural economy experts the CLA have welcomed the report published by the Church of England, which supports the organisation's calls for an independ...
NFU Cymru welcome Church of England support for supermarket ombudsman
A report out today by the Church of England which proposes that an independent ombudsman will stop the supermarkets squeezing farmers has been welcome...