Lamma Show 2013
Lamma Show 2013
Wednesday January 16th 2013 and Thursday January 17th 2013
Newark and Nottinghamshire Showground, Winthorpe
Newark. Nottinghamshire NG24 2NY
Exhibitors' Enquiries - 01754 890001
General Enquiries - 0845 331 6123
Fax - 0845 331 6124
Email - admin@lammashow.co.uk
More LAMMA News - Click here
LAMMA Show 2013 continues to set growth records
The ever-increasing popularity of the LAMMA Show amongst the UK farming community and increasingly those from other parts of the world, has in the past few years led to a tremendous increase in both visitor and exhibitor numbers. For LAMMA 2013 over 800 exhibitors have booked stand space for the event which will take place on 16th & 17th January 2013, at the Newark Showground, on the Lincolnshire/Nottinghamshire border.
From the outset the primary aim of the LAMMA Show was to offer a low-cost shop window for small manufacturers to display their products. More than 30 years later, this is still the case and the success of this policy is evident from the large number of small companies, from all parts of the country, taking part. Combine this fact with the presence of all the major players in the farm machinery, equipment and services sectors, and it becomes evident why so many farming decision-makers, from all parts of the UK and from further afield, view the LAMMA Show as an important date for their diaries.
Its growing reputation and popularity has meant that, over recent years, the character of the Show has evolved from being predominantly focused on arable machinery, parts and workshop equipment, to one which now includes a wide range of horticultural, amenity and livestock equipment, as well as 'green energy' products, seed suppliers, agro-chemical and farm management and financial advisory services. In addition, a number of companies specialising in re-cycling and construction equipment will be an attraction to both re-cycling and construction professionals, as well as farmers seeking ideas for diversification projects. In addition, a large number of companies will be announcing new products at the Show.
As far as visitors are concerned, the growing diversity of exhibits has attracted visitors from all regions of the UK and a number of trade representatives from across Europe and as far afield as India, China and Australia are expected to visit the Show.
The ever increasing popularity of the LAMMA Show indicates that it is now placed high on the list of favourite exhibition events for professionals in the agricultural and associated industries. We look forward to welcoming our regular visitors and, of course, we extend an especially cordial invitation to those who have yet to enjoy the LAMMA experience. As an added incentive to 'early-birds' making for the Show, the car parks will open at 6.00am and visitors arriving between 6.30 and 8.00am will be able to enjoy a full English breakfast at a discounted price. Additionally, the Show will officially open at 7.30am on both days. As in previous years, both admission to the Show and car parking are free of charge.
Trending Now
Viewed
Discussed
Exhibitors: Click any name for contact details
ACP (Concrete) Ltd
|
Staffordshire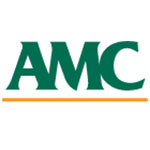 Agricultural Mortgage Corporation plc
|
Hampshire
AgriShop Ltd
|
Hertfordshire
ALO UK Ltd
|
Worcestershire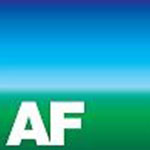 Anglia Farmers Ltd
|
Norfolk
Bema Sweepers
|
Nottinghamshire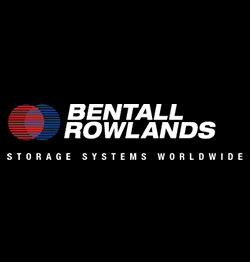 Bentall Rowlands Storage Systems Ltd
|
Lincolnshire
Berthoud Sprayers Ltd
|
Norfolk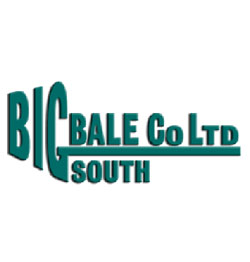 Big Bale Co. South Ltd
|
Hampshire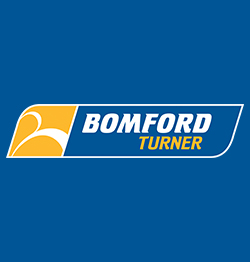 Bomford Turner Ltd
|
Worcestershire
Cemo Safe Storage Ltd
|
Gloucestershire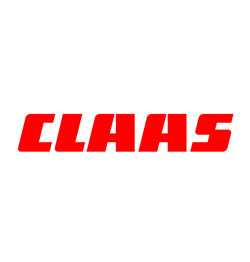 CLAAS UK Ltd
|
Suffolk
Cotesi UK
|
West Yorkshire
Covertec Structures Ltd
|
Leicestershire
Dragon Heat
|
Lincolnshire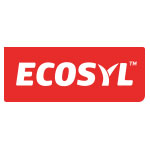 Ecosyl Products Ltd
|
North Yorkshire
EnviroSystems (UK) Ltd
|
Aberdeenshire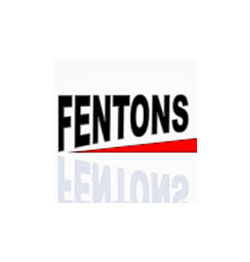 Fentons of Bourne Ltd
|
Lincolnshire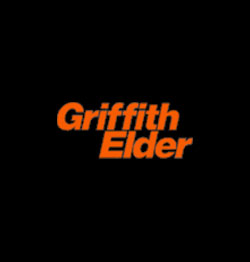 Griffith Elder & Company Ltd
|
Suffolk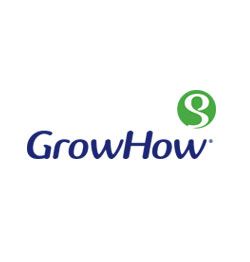 GrowHow UK Ltd
|
Cheshire
Hugh Crane (Cleaning Equipment) Ltd
|
Norfolk
Hydrokit UK Ltd
|
Suffolk
ICE Renewables Ltd
|
North Yorkshire
Richard Keenan & Co Ltd
|
Warwickshire
King Feeders UK
|
Cheshire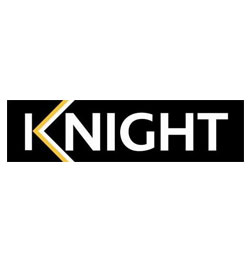 Knight Farm Machinery Ltd
|
Rutland
Micron Sprayers Ltd
|
Herefordshire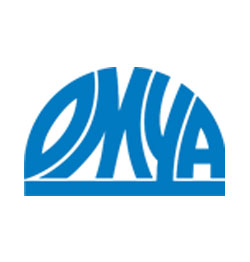 Omya UK Ltd
|
Derbyshire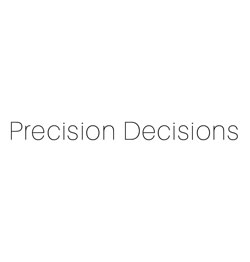 Precision Decisions
|
North Yorkshire
Reekie Potato Equipment Ltd
|
Lincolnshire
Richard Larrington Ltd
|
Lincolnshire
Soilessentials Ltd
|
Angus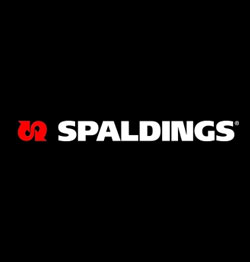 Spaldings Ltd
|
Lincolnshire
Tillso Ltd
|
Cambridgeshire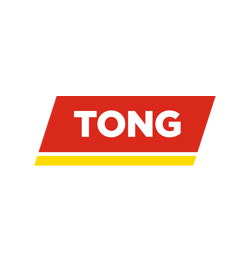 Tong Peal Engineering
|
Lincolnshire
Trelleborg Wheel Systems UK Ltd
|
Tuffa UK Ltd
|
Staffordshire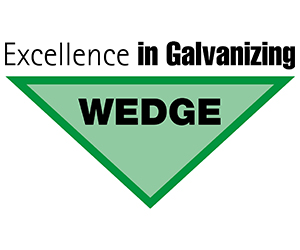 Wedge Group Galvanizing Ltd
|
West Midlands
Whites Concrete
|
West Yorkshire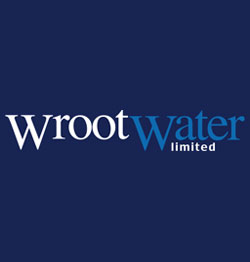 Wroot Water Ltd
|
South Yorkshire
Zetor UK Ltd
|
Worcestershire
Auto Trader Farm
|
Berkshire
Firestone (Bridgestone UK)
|
Warwickshire
Freight Action International
|
Suffolk
George Moate Ltd
|
Norfolk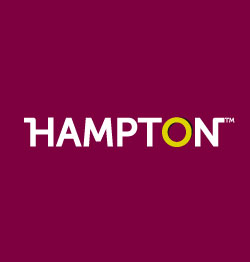 Hampton Steel Ltd
|
Northamptonshire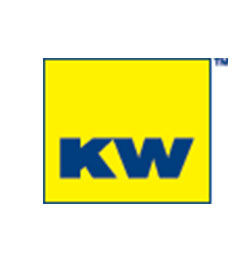 KW Alternative Feeds & ABN
|
Cambridgeshire
Harry West (Prees) Ltd
|
Shropshire
Houghton-Parkhouse Ltd
|
Cumbria
AgriArgo UK Ltd
|
South Yorkshire
Accurate Laser Concrete
|
Cheshire
Acorn Industrial Services Ltd
|
South Yorkshire
AFT Trenchers Ltd
|
Suffolk
Agricultural Central Trading Ltd
|
Buckinghamshire
Agricultural Lime Association
|
London
Agricultural Plant Hire Ltd
|
Cambridgeshire
Agricultural Supply Services
|
Gloucestershire
Agri.Cycle Ltd
|
Lincolnshire
Agriweld Ltd
|
East Yorkshire
Agrovista UK Ltd
|
Nottinghamshire
Air-Seal Products Ltd
|
Somerset
Albutt Ltd
|
Gloucestershire
Altek International Ltd
|
Lincolnshire
Alvan Blanch Development Company Ltd
|
Wiltshire
American Squeeze Crush Systems Ltd
|
North Yorkshire
AMS Bobcat
|
South Yorkshire
Andersons
|
Leicestershire
Anglia Grain Services Ltd
|
Suffolk
Aqua Response Ltd
|
Lincolnshire
Ibbetts Ltd
|
Cambridgeshire
AtlasFram Group
|
Suffolk
Bailey Trailers Ltd
|
Lincolnshire
Bargam Sprayers
|
Berkshire
Barrettine Group
|
Gloucestershire
Bateman Engineering Ltd
|
Devon
BDC Systems Ltd
|
Hampshire
Billericay Farm Services
|
Brackenburys of Suffolk Ltd
|
Suffolk
Briggs Irrigation
|
Northamptonshire
Wessex International
|
Hampshire
Browns of Wem Ltd
|
Shropshire
Burdens Ltd
|
Warwickshire
C&C Hydraulics Ltd
|
West Yorkshire
C & J Supplies Ltd
|
Lincolnshire
Can-Am BRP Agricultural Products UK Ltd
|
Capital Seating & Vision
|
Leicestershire
CE Projects Ltd
|
Shropshire
Chafer Machinery Ltd
|
Lincolnshire
Challenger Agri (UK) Ltd
|
North Humberside
Chandlers (Farm Equipment) Ltd
|
Lincolnshire
Chandlers Oil & Gas Ltd
|
Charles J. Marshall (Aberdeen) Ltd
|
Aberdeenshire
Cheffins
|
Cambridgeshire
Cherry Products Ltd
|
Oxfordshire
Chief Industries UK Ltd
|
Essex
Chillton Agriculture Eqipment Ltd
|
Staffordshire
Chipboost
|
North Yorkshire
Cladding Supplies Ltd
|
Lincolnshire
Cleveland Models
|
Cambridgeshire
Clifton Rubber Co. Ltd
|
Cornwall
Cola Training Services Ltd
|
Lincolnshire
Colchester Fuel Injection Ltd
|
Concept Grain Systems
|
Northamptonshire
Conor Engineering Ltd
|
All regions
Country Land Business Association
|
London
Cousins of Emneth Ltd
|
Cambridgeshire
Crop Solutions Ltd
|
Perth and Kinross
CTM Root Crop Systems
|
Norfolk
D. W. Tomlin
|
Lincolnshire
Dale Drills
|
Lincolnshire
Dales Agri Sales Agency
|
Datum Roadsweepers Ltd
|
County Durham
David Harrison Handling Solutions Ltd
|
David King Electronics Ltd
|
Warwickshire
David Ritchie (Implements) Ltd
|
Angus
DGPS 4 U Ltd
|
Aberdeenshire
Dowdeswell Engineering Co. Ltd
|
Warwickshire
Drax Power Ltd
|
North Yorkshire
Drayton Welding & Tool Connections Ltd
|
Lincolnshire
DSV United Kingdom
|
Norfolk
Duckworth Land Rover
|
Lincolnshire
Duncan & Toplis
|
Lincolnshire
Shelton SDS LLP (E Skinns Ltd)
|
Lincolnshire
Easterby Trailers Ltd
|
North Humberside
Easton & Otley College
|
Norfolk
Econergy Europe Ltd
|
Cambridgeshire
Edwards Farm Machinery Ltd
|
Worcestershire
Elsoms Seeds Ltd
|
Lincolnshire
LPG Direct
|
Nottinghamshire
Energy Now
|
Worcestershire
Engineering & Welding Supplies Ltd
|
Nottinghamshire
Estate Machinery Ltd
|
Derbyshire
Everett Brothers Engineering Ltd
|
Norfolk
Express Industrial & Welding Supplies Ltd
|
Farmade Management Systems Ltd
|
Farmdata Ltd
|
Aberdeenshire
FarmGEM
|
Nottinghamshire
Farming & Wildlife Advisory Group
|
Farmstar Ltd
|
Nottinghamshire
Fearing International (Stock Aids) Ltd
|
Fengrain Ltd
|
Cambridgeshire
Caterpillar Finning UK
|
West Midlands
Fisher German
|
Leicestershire
Foster Industrial
|
Leicestershire
Frontier Agriculture Ltd
|
Suffolk
G & J Peck Ltd
|
Cambridgeshire
G.T Bunning & Sons Ltd
|
Norfolk
Garford Farm Machinery
|
Cambridgeshire
Gleadell Agriculture Ltd
|
Lincolnshire
The Glenside Group Ltd
|
West Lothian
Goodyear UK & Ireland
|
West Midlands
Graham Edwards Trailers
|
Graham Heath Construction
|
Staffordshire
Gurney Reeve Ltd
|
Norfolk
Hall Engineering (2008) Ltd
|
Happy Irrigator
|
Cambridgeshire
Harby Agriculture Ltd
|
Leicestershire
Hardcastle Ventacrop
|
East Yorkshire
Hardi Ltd
|
Leicestershire
Harper Adams University College
|
Shropshire
Health & Safety Executive
|
Herbert Engineering Ltd
|
Cambridgeshire
Hi-Spec Engineering Ltd
|
All regions
Hollin Applications Ltd
|
County Durham
Hopespare Ltd
|
Hertfordshire
Howcroft Industrial Supplies Ltd
|
South Yorkshire
Huntsmoor Park Farm
|
Buckinghamshire
Hutchinson Group
|
Cambridgeshire
Hypro EU Ltd
|
Cambridgeshire
Ian Baumber Tarpaulins
|
Lincolnshire
Interlube Systems Ltd
|
Devon
International Energy Crops
|
Shropshire
ITW Crop Packaging Systems Ltd
|
Cambridgeshire
J B Edlington & Co. Ltd
|
Lincolnshire
J H Walter
|
Lincolnshire
J. Wareing & Son
|
Lancashire
Javelin Irrigation Systems Ltd
|
Lincolnshire
John Deere Ltd
|
Nottinghamshire
John H Rundle Ltd
|
Lincolnshire
John Manners Ltd
|
Northumberland
Jones Engineering
|
South Yorkshire
JT Universal Ltd
|
North Yorkshire
K & J Engineering Contracts Ltd
|
Essex
K. W. Timmins & Sons Ltd
|
Lincolnshire
Kellands Agricultural Ltd
|
Gloucestershire
Kelvin Cave Ltd
|
Somerset
Kilworth Machinery Ltd
|
Leicestershire
Kongskilde U.K. Ltd
|
Norfolk
Krone UK
|
West Yorkshire
K-Two Sales
|
Buckinghamshire
L.M. Bateman & Co. Ltd
|
Staffordshire
Lambert & Dyson Ltd
|
North Yorkshire
Largo Plant Services Ltd
|
Laurence Gould Partnership Ltd
|
Cambridgeshire
LH Agro UK Ltd
|
Cambridgeshire
Lincolnshire Drainage Company Ltd
|
Lincolnshire
Lincolnshire Machinery Ring Ltd
|
Lincolnshire
Lindum Waste Recovery
|
Lincolnshire
Lite-Trac
|
Cambridgeshire
Lloyds TSB Agriculture
|
Lincolnshire
LRS (Lincs.) Ltd
|
Lincolnshire
M.J.P. Supplies
|
Lincolnshire
Major Equipment Ltd
|
Lancashire
Manco Energy Ltd
|
East Yorkshire
Marshall Agricultural Engineering
|
East Sussex
Marston Agricultural Services Ltd
|
Lincolnshire
Martin Lishman Ltd
|
Lincolnshire
Mastenbroek Ltd
|
Lincolnshire
Master Farm Services GB Ltd
|
Suffolk
Mecmar Driers 2000 Ltd
|
South Yorkshire
MF Hydraulics Ltd
|
Oxfordshire
MGB Tool Supplies
|
Lincolnshire
Big Brute
|
Cambridgeshire
Miedema Mercer Machinery
|
Herefordshire
Miles Drainage Ltd
|
Suffolk
Mitchell Rowlands/GM-R Sprayers
|
Suffolk
Moncaster Wire Products
|
Lincolnshire
Moore Uni-Drill Ltd
|
Antrim
Mzuri Ltd
|
Worcestershire
National Association of Agricultural Contractors
|
National Sprayer Testing Scheme
|
Cambridgeshire
Nationwide Concrete Flooring Ltd
|
NatWest Bank
|
Leicestershire
Newsholme Engineering Ltd
|
West Yorkshire
Nylacast Ltd
|
Leicestershire
Octagon Products Ltd
|
Northamptonshire
Oil Tank Supplies Ltd
|
Gloucestershire
Old Pond Publishing Ltd
|
Osmonds Int Ltd
|
Shropshire
Oxdale Products Ltd
|
Derbyshire
Pace Mechanical Handling Ltd
|
Lincolnshire
Pan Anglia C M Ltd
|
Suffolk
Leafield Environmental
|
Wiltshire
Peacock & Binnington Ltd
|
Lincolnshire
Pearson Hydraulics Ltd
|
Lincolnshire
Pellcroft Engineering Ltd
|
Lincolnshire
Phillard Pump Co
|
Lincolnshire
Polaris Britain Ltd
|
Warwickshire
Power Torque Engineering Ltd
|
West Midlands
Precise Solutions GPS Ltd
|
Cumbria
Profi Tractors and Farm Machinery
|
Kent
Profitable Farming Company Ltd
|
Devon
Protech Machinery Ltd
|
Gloucestershire
Quickfencer Ltd
|
Lancashire
R H Claydon Ltd
|
Suffolk
R S Hall Engineering Ltd
|
North Yorkshire
Ramfast Industrial Fastenings Ltd
|
Ranch Trucks and Trailers Ltd
|
Nottinghamshire
Ray Larrington Hydraulics Ltd
|
Lincolnshire
RE Buildings Ltd
|
Lancashire
Reelcare Ltd
|
Northamptonshire
Riseholme College
|
Lincolnshire
Ritchey
|
North Yorkshire
Rob Wilkinson Agriculture
|
Nottinghamshire
Robert H Crawford & Son
|
Lincolnshire
Robinson Agriculture
|
Derbyshire
Robinsons Scotland Ltd
|
Dumfries & Galloway
Robydome Electronics Ltd
|
Roundhouse Building Solutions Ltd
|
County Durham
Roythornes Solicitors LLP
|
Lincolnshire
RST Irrigation Ltd
|
Suffolk
Rural Knowledge and Enterprise Centre
|
Nottinghamshire
Rustler Traps
|
Lincolnshire
Same Deutz-Fahr UK Ltd
|
Warwickshire
Sands Agricultural Machinery Ltd
|
SCS Spreader & Sprayer Testing Ltd
|
Senova Ltd
|
Cambridgeshire
Shelbourne Reynolds Engineering Ltd
|
Suffolk
Shufflebottom Ltd
|
Carmarthenshire
Simba International Ltd
|
Lincolnshire
Sipcam UK Ltd
|
Hertfordshire
FlexiSolar Ltd
|
Cambridgeshire
SlurryKat Engineering Ltd
|
Armagh
SN Machinery Ltd
|
Norfolk
Soil Fertility Services Ltd
|
Norfolk
Solway Recycling Ltd
|
Dumfries & Galloway
Spearhead Machinery Ltd
|
Worcestershire
Specialist Instruments Ltd
|
Wiltshire
Spreadwise Ltd
|
Cheshire
Springmasters Ltd
|
Worcestershire
St James Place Wealth Management
|
Nottinghamshire
Starco GB Ltd
|
Staffordshire
Stewart Agricultural Ltd
|
Aberdeenshire
Stocks AG Ltd
|
Cambridgeshire
Streets Chartered Accountants
|
Lincolnshire
Stripe Agriculture Ltd
|
Lincolnshire
Sum-It Computer Systems Ltd
|
Oxfordshire
Sumo UK Ltd
|
North Yorkshire
Supercraft Structures Ltd
|
Herefordshire
Systematic Print Management Ltd
|
Tanks R Us
|
Lincolnshire
Tanlake Farm & Machinery Ltd
|
Devon
Team Sprayers Ltd
|
Cambridgeshire
Techneat Engineering Ltd
|
Cambridgeshire
Tenant Farmers Association
|
Berkshire
Terratech Ltd
|
East Yorkshire
Terrington Machinery Importers Ltd
|
Norfolk
Terry Johnson Ltd
|
Lincolnshire
The Farmers Club
|
London
The Wheelcarter
|
Cambridgeshire
Thermobile UK Ltd
|
Warwickshire
Tony Binns Livestock Equipment
|
North Yorkshire
Toucan Farm Machinery Ltd
|
Norfolk
Triffitt Trailers
|
North Yorkshire
Tripp Batt & Co. Ltd
|
Suffolk
Twose of Tiverton Ltd
|
Devon
UCS Insulation Ltd
|
East Yorkshire
Vaderstad Ltd
|
Lincolnshire
Vegcraft Harvesting Systems
|
Angus
V-Mac Silos
|
Cambridgeshire
Volac International Ltd
|
Hertfordshire
Votex Hereford Ltd
|
Herefordshire
Websters Insulation Ltd
|
Webtec Products Ltd
|
Cambridgeshire
Welvent Ltd
|
Lincolnshire
Westcon Equipment (UK) Ltd
|
Dorset
William Hackett Chains Ltd
|
Woldmarsh Producers Ltd
|
Lincolnshire
Woodfield
|
Cambridgeshire
Wright Vigar Ltd
|
Lincolnshire
AJE Systems UK Ltd
|
Lincolnshire
ADR UK Tyremart Ltd
|
Nottinghamshire
AGI Mobile Communications
|
Cambridgeshire
Agri Accessories
|
Dumfries & Galloway
Agriaffaires
|
All regions
Agriculture & Horticulture Development Board
|
Warwickshire
Agrimech Services
|
Cambridgeshire
Agrimek ATV Solutions
|
Swansea
Agro Hanse Trading UK
|
Essex
Anglian Water-Bio Solids
|
Buckinghamshire
Anker Machinery Co. Ltd
|
Hampshire
Morris Site Machinery
|
West Midlands
Arctic Cat UK Ltd
|
Essex
Armstrong & Holmes Ltd
|
Lincolnshire
AW Engineering (Hereford) Ltd
|
Herefordshire
B A Bush & Son Ltd
|
Lincolnshire
B H Leake & Sons Ltd
|
West Midlands
B. A. Caulkett Ltd
|
Suffolk
B. O. M. Agriquipment
|
North Yorkshire
BAGMA – British Agricultural and Garden Machinery
|
Oxfordshire
Baughans Barrel Screens
|
Northamptonshire
Beckside Buildings & Installations
|
Lincolnshire
Beltec (Market Rasen) Ltd
|
Lincolnshire
Blec Global Ltd
|
Cambridgeshire
Boothmans Agriculture Ltd
|
Lincolnshire
Border Hydraulics & Pneumatics Ltd
|
Cumbria
Bradley Refrigeration Ltd
|
South Yorkshire
Brendon Powerwashers
|
Somerset
Britax PMG Ltd
|
East Yorkshire
Broadwater Machinery Ltd
|
Suffolk
Brobot Fuels
|
Leicestershire
Broughan Engineering Ltd
|
Dumfries & Galloway
4R Products
|
West Yorkshire
C.F. Parkinson Ltd & Parkinson Harness Technology
|
Nottinghamshire
C.G.C.S. (Midlands) Ltd
|
Lincolnshire
Calder's & Grandidge
|
Lincolnshire
Carbon Legacy
|
Nottinghamshire
Chlorpyrifos: Say NO to DRIFT
|
Nottinghamshire
Command Pest Control
|
Suffolk
Controlo Cargo Services Ltd
|
Worcestershire
Cook fabrications Ltd
|
Kent
Cranfield and Crouch Ltd
|
Warwickshire
CRD Devices Ltd
|
County Durham
Crofter Machinery
|
Nottinghamshire
Crop Systems Ltd
|
Norfolk
Cultivating Solutions
|
East Yorkshire
Diamond Driver Training
|
Derbyshire
Ecopower Group Ltd
|
Cumbria
Electrostatic Spraying Systems
|
North Yorkshire
Environment Agency
|
South Yorkshire
Farmers Resale & Auction
|
London
Farmers Tyre Ltd (Sam Moreton & Sons)
|
Warwickshire
Farm-Well – LM Van Gaalen Ltd
|
Gloucestershire
Filtration Ltd
|
Somerset
Flails Direct (Engineering & Hire Ltd)
|
Lincolnshire
Fleming Agri Products Ltd
|
Londonderry
Fowler & Gilbert Ltd
|
Cheshire
FPE Ltd (Hydraulic Seal Specialists)
|
County Durham
Freewatt Ltd
|
Lincolnshire
Game Engineering Ltd
|
Lincolnshire
Gatecare
|
Northamptonshire
GEA Farm Technologies Ltd
|
Warwickshire
Glen Farrow UK Ltd
|
Lincolnshire
Glendale Engineering (Milfield) Ltd
|
Northumberland
Global Hydraulic Services Ltd
|
Lincolnshire
GPM Trailers
|
North Yorkshire
Grainsafe
|
Leicestershire
Graintek UK Ltd
|
Aberdeenshire
Granite Workwear Ltd
|
Nottinghamshire
GreenMech Ltd
|
Warwickshire
Gregoire Besson UK Ltd
|
Lincolnshire
Griff Chains Ltd
|
West Midlands
Growing Opportunities Ltd
|
Lincolnshire
Herbst Machinery Ltd
|
Tyrone
HL Plastics Ltd
|
Derbyshire
Hooton UK Ltd
|
Lincolnshire
Hydrastore Ltd
|
South Yorkshire
IEP Ltd
|
Nottinghamshire
JHM Butt & Company Ltd
|
South Yorkshire
Joe Turner (Equipment) Ltd
|
Warwickshire
Kanesbrook Developments Ltd
|
Londonderry
Kirkby Tyres
|
Merseyside
Linak UK Ltd
|
West Midlands
Lincoln Driver Training
|
Lincolnshire
Logic MH Ltd
|
Gloucestershire
M&D Drilling Co Ltd
|
South Yorkshire
Makita (UK) Ltd
|
Buckinghamshire
Marrison Agriculture Ltd
|
Norfolk
Martyns Farm Models
|
Suffolk
Mato Industries Ltd
|
Lancashire
Mid UK Recycling Ltd
|
Lincolnshire
Millennium Fire Protection
|
Nottinghamshire
Monitor and Manage Ltd
|
Nottinghamshire
Mundell Engineering Ltd
|
Cambridgeshire
Murray Machinery Ltd
|
Aberdeenshire
Newtec Odense UK Ltd
|
Lincolnshire
Nicholson Machinery Ltd
|
Norfolk
Nick Young Tractor Parts Ltd
|
Lincolnshire
OBE Waste & Agri Engineering Ltd
|
Down
Off-Grid Energy
|
Warwickshire
O'Reilly Concrete
|
All regions
Parmiter
|
South Yorkshire
Partic Motor Spares
|
Lincolnshire
Permaseal UK Ltd
|
Lincolnshire
Phaseolus
|
Cambridgeshire
Phillip Rees Welding Ltd (M4 Trailers)
|
Carmarthenshire
Phoenix Agricultural
|
Suffolk
Profencer Ltd
|
South Yorkshire
Rase Steels
|
Lincolnshire
Redfox Executive Selection Ltd
|
Suffolk
Redrock Machinery
|
Armagh
Rickett Agricultural
|
Nottinghamshire
Sanderson Environmental
|
Suffolk
Sandicliffe Motor Group
|
Leicestershire
Schaffer Loaders
|
Antrim
Schenck Process UK Ltd T/A Redler
|
Gloucestershire
DCH Farm Sales
|
Dumfries & Galloway
Simtech Aitchison
|
Suffolk
Site Investigation Services
|
Lincolnshire
Smyth Trailers Ireland Ltd
|
All regions
Solus Renewable Energy
|
Leicestershire
Stanhay Webb - UK Main Distribution
|
Fife
Stanley Bostitch
|
Northamptonshire
Supreme Pumps & Motors
|
West Yorkshire
Suzuki GB Plc
|
Buckinghamshire
Tailor Made Metal Fabrications Ltd
|
Cambridgeshire
Tiger Crushers
|
Buckinghamshire
Toyota Material Handling UK
|
West Yorkshire
Tractor Guard Ltd
|
West Midlands
Trade Price Farm
|
Cambridgeshire
Turner Process Equipment Ltd
|
Essex
UAB Stronga
|
Hertfordshire
Unbrako Concrete
|
Derbyshire
Unitruck Ltd
|
Lancashire
Vitifruit Equipment
|
Kent
Weeding Technologies Ltd
|
London
WeidemannWacker Neuson Ltd
|
Hertfordshire
Wilkin Chapman LLP
|
Lincolnshire
Wrights Farming Register
|
Lincolnshire
Top stories you may have missed