Church Farm
Property Address: Church Farm, Dorsington, Stratford upon Avon, CV37 8AX
Property Type: Static Caravan
Warwickshire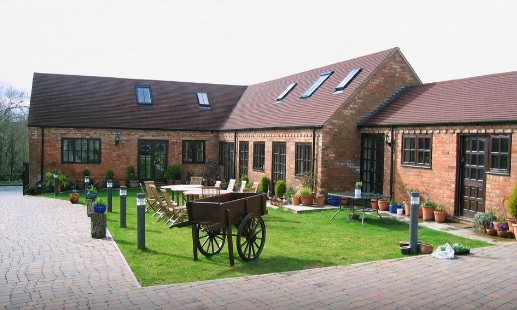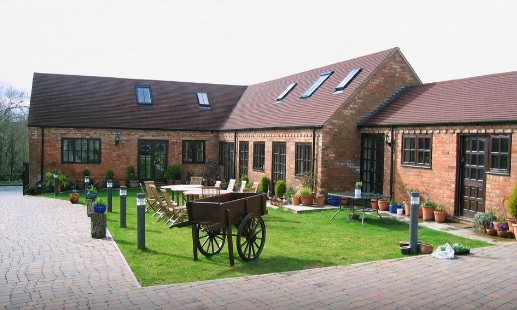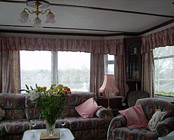 Property Description :
Church Farm is situated on the edge of an extremely quiet, attractive village with many beautiful homes, some are thatched. We have been welcoming guests to our delightful bed & breakfast farmhouse for nearly 20 years and have a great knowledge of the area. We are happy to help visitors with their itinerary, whether staying one night or longer, any local information that you may require just ask if we can help we will Come and meet us, our family and all our animals at Church Farm in the picturesque village of Dorsington.

We now have two static caravans that each sleep 6 people. These provide the ideal family break in the beautiful Warwickshire countryside. These are fully equipped mobile homes each with lounge, dining kitchen, 2 separate bedrooms (1 double & 1 twin) plus a sofa bed in the lounge area. There is a bbq area complete with on-site BBQ, sun verandah and private parking. We also offer Bed & Breakfast. Full facilites within each caravan are listed below:-

LOUNGE - Television, DVD, Magazines, Local Guides, Radio
KITCHEN - fully equipped with refrigerator, microwave, cooker, and kettle
BEDROOMS - Duvets and Pillows provided please bring your own linen
BATHROOM - complete with toilet, washbasin and shower

Things to see and do in Warwickshire :
Arbury Hall is regarded as the 'Gothic Gem' of the Midlands, and has been lovingly shaped through the years by the Newdigate family, most importantly by Sir Roger Newdigate. The House contains a fine collection of Chelsea and oriental porcelain, furniture by Chippendale and Hepplewhite and paintings by such notable artists as Lely, Reynolds, Romney and Devis.
A specialist flight operator offering scenic pleasure flights over Stratford Upon Avon and The Cotswolds.
Charlecote Park is a grand 16th century country house in a deer park on the banks of the River Avon, 6 km east of Stratford-upon-Avon.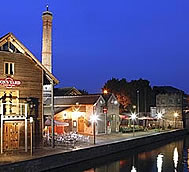 Entertainment complex in the centre of Stratford Upon Avon, offering live music, theatre, business meetings and conferences, food, drink and shopping. When in 1839, James Cox moved his fledgling timber merchant's business to Avon Bridge Wharf, he could never have imagined that over 160 years later visitors would be arriving at the same site to be welcomed to a new family entertainment complex called Cox's Yard.
The Battle of Edgehill, on Sunday 23rd October 1642, saw the army of the Earl of Essex, the parliamentarian Lord General, and the King's army clash in the first major action of the Civil War in England. It was fought in the open fields between the villages of Radway and Kineton in Warwickshire. The battle of Edgehill, or Kineton Fight as it was sometimes known, was intended to be the one great battle to decide the war, but ended very much as a bloody stalemate with the King gaining a slight advantage.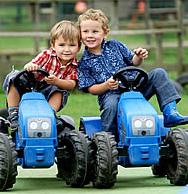 Hatton Farm Village is full of different activities such as Guinea Pig Village, Adventure Land and much more.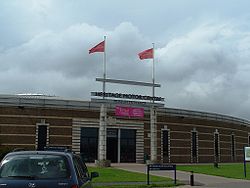 The Heritage Motor Centre is a British motor museum and research centre, located at Gaydon in Warwickshire, England. The centre is open to the public, and houses a collection of important vehicles, celebrating Britain's motoring heritage. It is affiliated to the British Motorcycle Charitable Trust.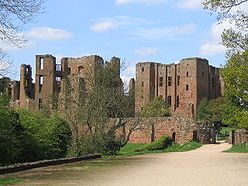 Kenilworth Castle is a castle located in Kenilworth, Warwickshire, England. The medieval castle is known for its extensive water defences, and the great siege by the future Edward I in 1266, plus the ruins of the ornate Great Hall built by John of Gaunt.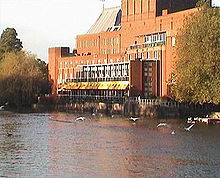 Royal Shakespeare Theatre
Set on the banks of the River Avon, Stratford upon Avon is home to the internationally recognised Royal Shakespeare Company. Shakespeare's plays and the works of other classics and contemporary writers are performed here throughout the year.

Shakespeare's Birthplace is a carefully restored 16th century half-timbered house situated in Henley Street, Stratford-upon-Avon, Warwickshire, England, where it is believed that William Shakespeare was born in 1564 and spent his childhood years.