Hill Farm Barn
Property Address: Hill Farm, Carpenters Road, Brading, PO36 0BB
Property Type: Self Catering
Price Range: £636 - £1895
Email: Click here
Email: 80 + 37 =
Email: enquiries@hillfarmbrading.co.uk
Isle of Wight

Property Images :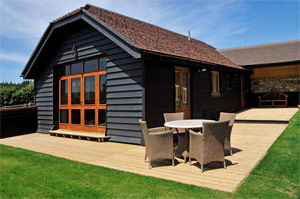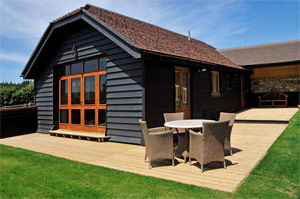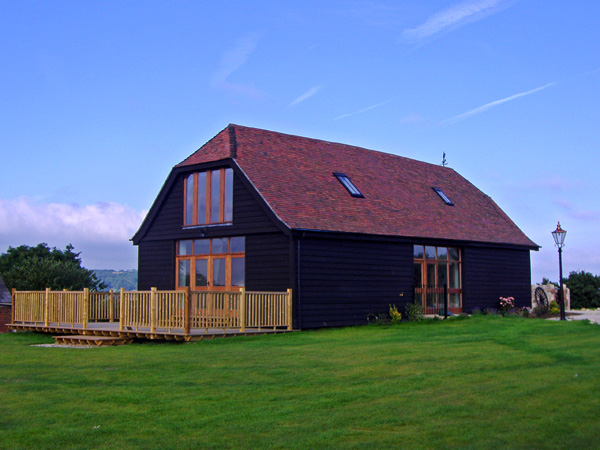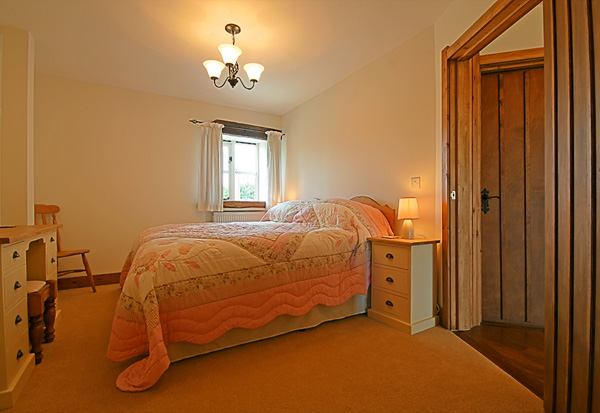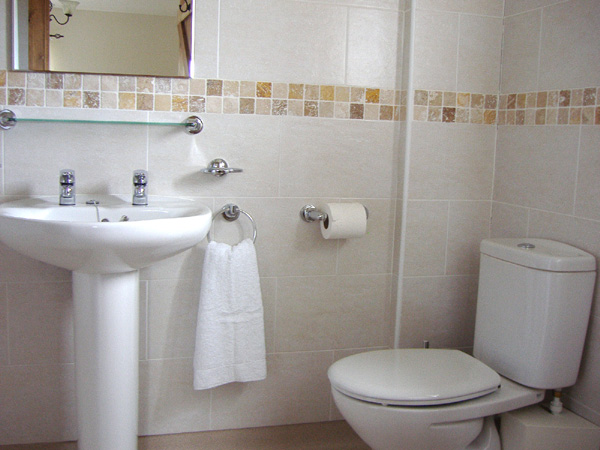 Property Description :
Owner: Sheila Lovegrove
Tel: +44 (0)1983 875184
18th Century Threshing Barn set in ½ acre of private grounds with stunning views. Beautifully restored and tastefully converted to self-catering accommodation following extensive renovation. Great care has been taken in retaining original beams and features over 222 years old. Suitable for families, couples and groups of friends. Ideal location for all attractions. Close proximity to Bembridge, Seaview and St.Helens for safe sandy beach, restaurants, pub, village stores, church, watersports, sailing, fishing, riding, golf and RSPB Nature Reserve. Coastal walks and cycle routes all within easy reach.


















Things to see and do in Isle of Wight :
Once the grandest and most striking house on the Isle of Wight, Appuldurcombe's 18th century baroque elegance is still notable today in the partly restored building. Admire the delightful east front and stroll peaceful through 'Capability' Brown's idyllic ornamental 11 acres of grounds. Treat yourself in our well stocked and attractive souvenir shop. Our Historic Exhibition is over the shop. A perfect place for a picnic.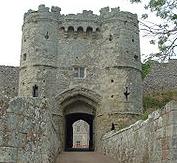 Visit Carisbrooke Castle and enjoy over 800 years of history! The Isle of Wight's royal castle is remarkably complete, with battlements to march across, a keep to climb and the new Edwardian inspired Princess Beatrice Garden.
Dimbola Lodge was the home of the celebrated Victorian photographer Julia Margaret Cameron. There's lots to see at Dimbola. We have permanent exhibitions of Julia Margaret Cameron's work, a changing programme of contemporary photography and art exhibitions, a History of IOW Pop Festivals, the Jimi Hendrix Garden, and the Cameron Tea Room which is renowned for high quality locally sourced food and homemade cakes.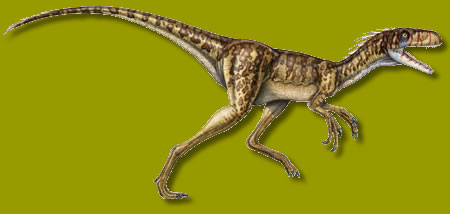 The new museum displays over 1000 of the best fossils from the collections, and the dedicated museum staff and volunteers have spent much time preparing the specimens for the new displays. An introductory exhibition gallery covers the geology and fossils of the Island in a walk back through time, taking the visitor from the Ice Age of the recent past, back to the Cretaceous period when dinosaurs lived. This leads to the large dinosaur gallery, which has exciting displays including real fossils, skeletal re-constructions, life sized fleshed re-constructions and two animatronic dinosaurs. The picture is of the original staff in 2001, shortly after we opened to the public.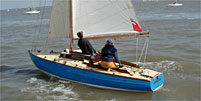 Isle of Wight Classic Boat Museum
The Museum opened in 1996, and currently houses an exciting collection of sailing and power boats, of both local and national interest and importance. We are a Charity and a Registered Museum, and we are run entirely by volunteers, all of whom are delighted to welcome you to this, our website. Our aim is to preserve and present the best of those boats that demonstrate the workmanship of past generations for the delight of the present.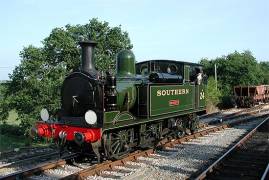 Isle of Wight Steam Railway
Your visit to The Award-Winning Isle of Wight Steam Railway will engage, inspire and excite you ... The sight of powerful majestic steam engines, the charm of quiet rural stations, and the friendliness of traditionally uniformed staff, will leave you with some enduring memories of a special day out.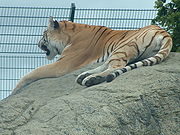 Home to Britain's largest collection of tigers, this award winning zoo has been a dedicated ally to the tiger for over a quarter of a century. The Zoo also cares for a wide range of other animals including lions, leopards, jaguars, lemurs, monkeys, snakes, spiders and lizards. All our animals are housed in a wide variety of naturalistic enclosures that encourage them to display their natural behaviours. During your visit you can take in The Tiger Sanctuary, Lemurland and Nature's Nightmares, the Zoo's newly opened Kanha Enclosure has recently been described as one of the best new zoo enclosures in the world.
Osborne House, Queen Victoria's family home, is one of the most popular tourist attractions on the Isle of Wight. After first visiting Osborne, England's longest-reigning monarch wrote: 'It is impossible to imagine a prettier spot'.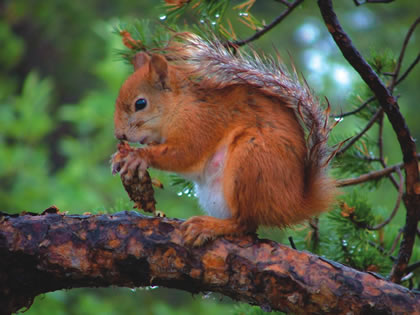 Welcome to Robin Hill…. the Island's favourite and friendliest attraction with something for every Island visitor to enjoy… from energetic families to adults in search of relaxation.
This last and most sophisticated addition to Henry VIII's coastal defences was completed after his death in 1547, with the first new-style 'arrowhead' artillery bastion built in England. Displays inside the castle include atmospheric recreations of how the rooms were used in the 16th century, and an exhibition about the many wrecks which occurred in the treacherous stretch of sea which the castle overlooks. Also a magnificent picnic spot, with views over the Solent.