Langdon Farm Guest House
Property Address: Langdon Farm Guest House, Langdon Farm, Kilgetty, Saundersfoot, SA68 0NJ
Property Type: B&B
Pembrokeshire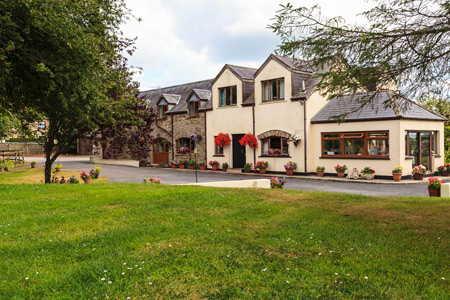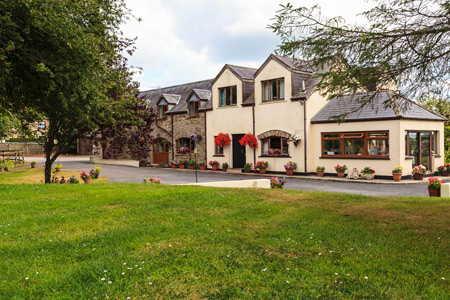 Property Description :
Langdon Farm is an idylic working farm which as well as rearing cattle and sheep, has two attractive large wild life ponds.

Located approx. 2 miles from Saundersfoot and 5 miles from Tenby on the edge of the Pembrokeshire Coast National Park.

Langdon Farm offers high quality, 4 Star Wales Tourist Board Accommodation. All rooms are en-suite. There is also a large sitting room for the guests to use. Watch the horses lazily grazing and the lambs playing whilst you enjoy your delicious breakfast, made from quality local produce, in the conservatory.

Sorry, No smoking within the guest house
Sorry, No pets
Ample parking

Oakwood Leisure Park, Folly Farm, Heatherton Activity Centre and many more attractions are all within a short 10 minute drive whilst many of the beautiful, breathtaking beaches of Pembrokeshire are close by. Spend your holiday sunbathing and swimming on a different beach every day either in the hustle and bustle of Tenby or on one of the many sheltered and quieter beaches to be found and discover why Pembrokeshire is considered to be 'The jewel in the crown'.







Things to see and do in Pembrokeshire :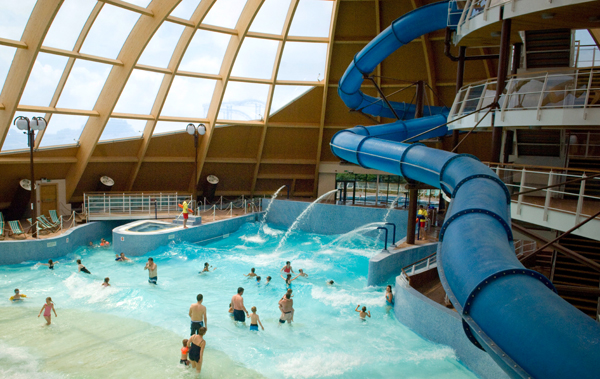 Blue Lagoon is a place where carefree summers and cold winter nights come alive with breathtaking rides, rapid rivers and flumes, relaxing pools and special places just for kids. It's a fun-filled, sub-tropical waterpark that guarantees thrilling aqua-adventures.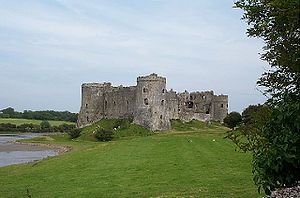 The magnificent Carew Castle has a history spanning 2000 years. Set in a stunning location, overlooking a 23 acre millpond, the castle displays the development from a Norman fortification to an Elizabethan country house. The site incorporates an impressive 11th century Celtic Cross, the only restored Tidal Mill in Wales, a medieval bridge and a picnic area all linked by a delightful mile roundwalk.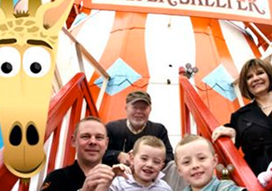 Folly Farm Adventure Park and Zoo is one of the top theme parks in South Wales and winner of the Best Family Day Out in Pembrokeshire. The theme park and Zoo is located near Tenby in the beautiful Pembrokeshire countryside, Folly Farm offers affordable fun days out for the whole family.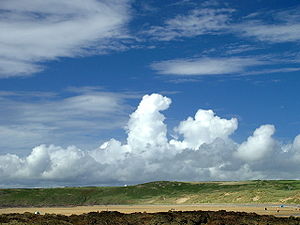 Freshwater West is a 1.12 kilometres beach near Castlemartin, Pembrokeshire in south-west Wales. It is also adjacent to the Army Tank Ranges that use this part of the Pembrokeshire National Park.
With such a splendid setting overlooking a beautiful unspoilt beach, families love to explore Manorbier Castle and bring a little bit of history to life. The impressive Great Hall, Chapel and Turrets are dotted with life size figures - see children of the Tudor period and some prisoners in the dungeon.

Oakwood Theme Park is a theme park in Pembrokeshire, Wales which attracts 400,000 visitors each year.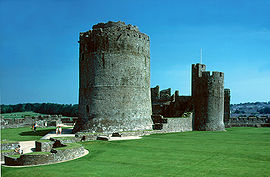 Idyllically set on the banks of the river estuary, this mighty fortress is largely intact, and its endless passages, tunnels and stairways are great fun to explore, plus there are super exhibitions, which tell the tale of its medieval life. Once the seat of a succession of major barons who played leading roles in shaping Britain's history, this historic showpiece is the birthplace of Henry Tudor, father to the infamous Henry VIII and grandfather of Elizabeth I.
Pembrokeshire Motor Museum
In the museum there are over 40 cars giving a complete history of the motor car, ranging from a 1906 Rover,6 Horse Power to a modern 1969 Jaguar 'E' type series II, 171 brake horse power. All the cars are in excellent condition and are used by their owners from time to time on car rallies.
One of the most fascinating, intriguing and memorable visits the Tenby area has to offer. We are one of the few that are indoors - a refuge in bad weather but best seen on a sunny day when it is quieter!
St Davids Cathedral is situated in St Davids in the county of Pembrokeshire, on the most westerly point of Wales.
St. Davids City Golf Club
St. Davids City Golf Club is a 2 minute drive from Britain's smallest city, St. Davids, and typifys the scenery of the Pembrokeshire Coast National Park, looking out over Ramsey Sound and the infamous 'Bitches' stretch of water just off St. Davids Head. The course views have to be seen to be believed.