Manor Farm House Bed and Breakfast
Property Address: Manor Farm House Bed and Breakfast, Church Street, Hampstead Norreys, Newbury, RG18 OTD
Property Type: B&B
Price Range: £32.50 - £47
Email: Click here
Email: 9 + 46 =
Email: contact@bettsbedandbreakfast.co.uk
Berkshire


Property Images :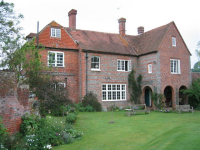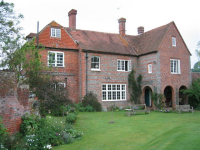 Property Description :
Owner: Pamela Betts
Tel: +44 (0)1635 201276
Richard and Pamela Betts enjoy welcoming guests to their Grade II listed farmhouse in the pretty Berkshire village of Hampstead Norreys. 21st-century comforts include a splendid ensuite with whirlpool bath, and a luxurious annexe apartment, also suitable for guests with limited mobility. Guests may use our WiFi connection.

Easily accessible from the M4 or A34, Manor Farm House offers a very high standard of accommodation in a ground floor annexe and two double rooms in the main house, ranging in price per room from £47 to £76 (inc. VAT). Phone 01635 201276 for bookings.

Evening meals are available in the locality, or at the White Hart pub, two minutes walk down the road.












Things to see and do in Berkshire :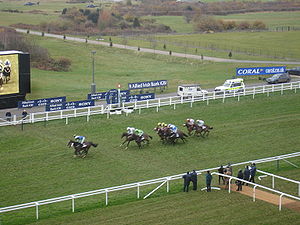 Ascot is synonymous with quality, style, excellence and a truly memorable day. The highlight of the year is Royal Ascot in June. Five days of tradition, pageantry and style. Outside Royal Ascot, racing takes place throughout the year, each raceday offering a unique theme and atmosphere.
This impressive Georgian mansion, surrounded by glorious parkland, was lovingly rescued from ruin by Lord and Lady Iliffe in the mid 1950s, when they restored the elegant interior and scoured the country salvaging 18th-century architectural fixtures and fittings. They filled their comfortable new home with fine paintings, fabrics and furniture, which can still be enjoyed by visitors today. There are waymarked trails through the historic parkland and gravel paths around the gardens. Why not visit our 'on location' exhibition and find out what goes on behind the scenes?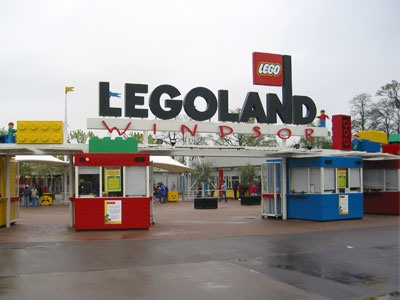 At LEGOLAND Windsor the entertainment is certainly hands-on. Children aged 3-12 can take to the road, soar through the skies and sail the seas in complete safety. With over 50 interactive rides, live shows, building workshops, driving schools and attractions, all set in 150 acres of beautiful parkland, LEGOLAND Windsor is a unique family theme park.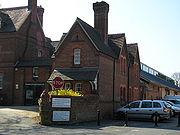 Museum of English Rural Life
The Museum of English Rural Life, which is owned and managed by the University of Reading, houses one of England's most fascinating collections relating to life and work in the countryside over the last two hundred years. Be prepared for something different as you enter the exhibition and discover how rural life has been shaped by natural materials, traditional skills and utilising technology developed over previous generations. You are welcome to explore the museum collections, including agricultural tools and implements, horse-drawn ploughs, farm wagons, woodworking and craft tools, smocks, basketry, film and photographs, and its large reference library and archives.
The ultimate experience of peace and tranquillity. Restore, relax and refresh the senses… Imagine relaxing in a Health Spa with 6 pure, natural spring-fed pools, with water clean enough to drink. Your lounger awaits you, creating that wonderful "holiday feeling" as soon as you arrive.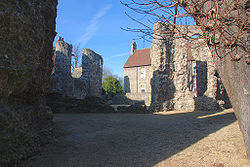 Reading Abbey is a large, ruined abbey in the centre of the town of Reading, in the English county of Berkshire. It was founded by Henry I who was also burried there.
Set on the banks of the River Thames in Henley-on-Thames, the stunning River & Rowing Museum has 3 main galleries devoted to the River Thames, international sport of rowing and the town of Henley. The Wind in the Willows, Kenneth Graham's much-loved tale has come to the museum in a new permanent walk-through attraction. The famous illustrations of EH Shepherd are bought to life in an enchanting recreation of the timeless English classic. Walk along the River Bank, through the Wild Wood, into Badger's house and through all 12 chapters of this delightful adventure story.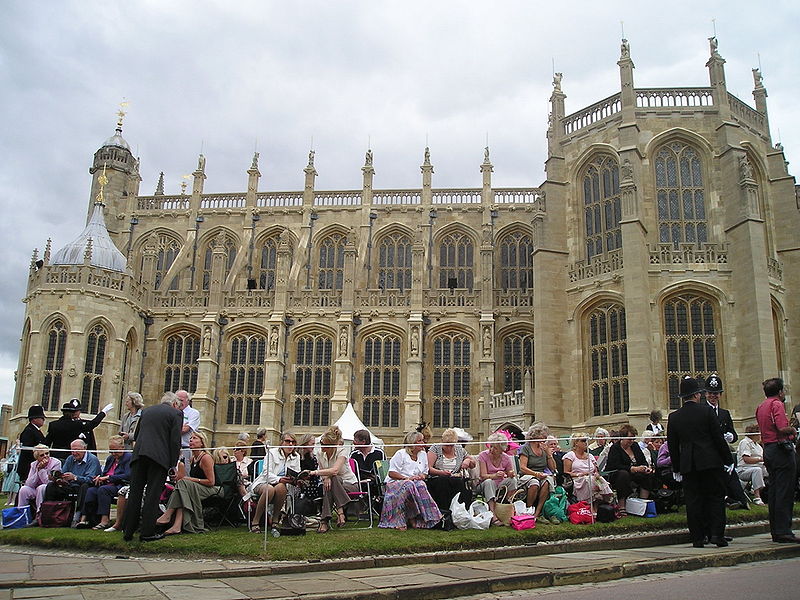 Situated in the Lower Ward of Windsor Castle, St George's Chapel is fine example of English late Perpendicular architecture.It is both a royal peculiar and the chapel of the Order of the Garter. The chapel is governed by the Dean and Canons of Windsor.
This beautiful theatre nestles in the shadow of Windsor Castle and is the only unsubsidised producing theatre to operate all year round in Britain. Our repertoire is wide, ranging from the classics and traditional pantomime to first productions of new work some of which subsequently transfer to the West End. The Theatre Royal has gained a reputation for the quality of its productions and is currently one of Britain's leading theatres. Its success continues as it launches a variety of new schemes for both businesses and regular theatregoers.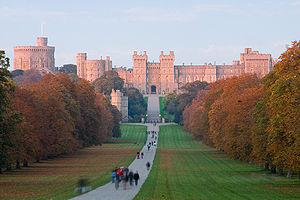 Windsor Castle is an official residence of The Queen and the largest occupied castle in the world. A Royal home and fortress for over 900 years, the Castle remains a working palace today. The Queen uses the Castle both as a private home, where she usually spends the weekend, and as a Royal residence at which she undertakes certain formal duties. Every year The Queen takes up official residence in Windsor Castle for a month over Easter (March-April), known as Easter Court. During that time The Queen hosts occasional 'dine and sleeps' events for guests, including politicians and public figures.