Nutwood Lodges
Property Address: Nutwood Lodges, The Laurels , Nutwood Farm, Wighton, Wells Next The Sea, NR23 1NX
Property Type: Self Catering
Price Range: £230 - £765
Email: Click here
Email: 78 + 21 =
Email: jds@thelaurals.plus.com
Norfolk

Property Images :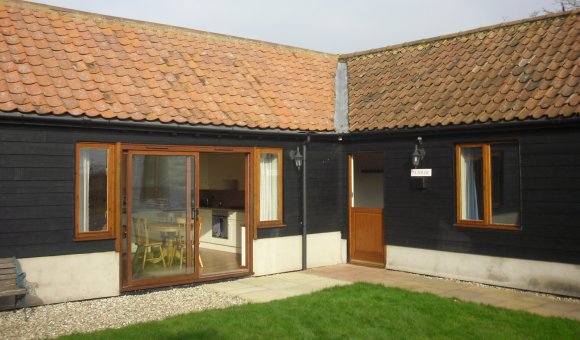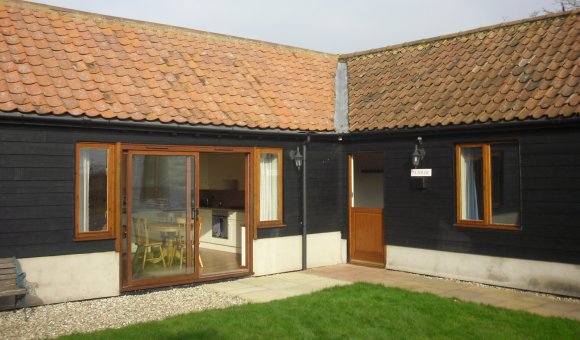 Property Description :
Owner: Jonathan Savory
Tel: +44 (0)1328 820719
Traditional timber Lodges very well equipped and decorated to a high standard.

Our Lodges are particularly spacious, ideal for less mobile guests and small children.

Comfortable rooms all on the ground floor.

Car parking next to your Lodge.

Tea and Coffee available on arrival.

Sunnyside and Sunrise can be combined via an internal link door to offer five bedrooms, two bathrooms, a shower room and two kitchens sleeping up to 11 guests .
Book all our Lodges for your special family celebration we can accommodate up to 14 guests in total.

You'll enjoy our sunny garden where you can relax or enjoy a barbeque.

We are unable to accept animals.

If the lodge of your choice is unavailable please contact us we may be able to accommodate you in another lodge for a similar price subject to availability.






Things to see and do in Norfolk :

A huge forest of family fun and outdoor adventure. Treehouses, zip wires, jungle bridges, Crocklebogs, Twiggles and Boggles, boat trips, marsh walks and really yummy food!
Castle Acre Priory, in the village of Castle Acre, Norfolk, England, is thought to have been founded in 1089 by William de Warenne the son the 1st Earl of Surrey who had founded England's first Cluniac priory at Lewes in 1077. The order originated from Burgundy. Originally the priory was sited within the walls of Castle Acre Castle, but this proved too small and inconvenient for the monks, hence the priory was relocated to the present site in the castle grounds about one year later.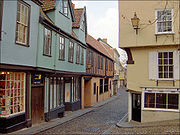 Elm Hill, Norwich is an historic cobbled lane in Norwich, Norfolk with many buildings dating back to the Tudor period.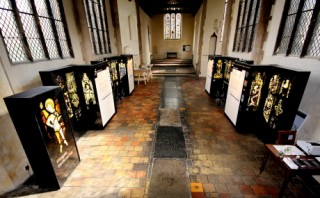 Hungate Medieval Art is a new centre for medieval art located in Britain's most complete medieval city, Norwich. Hungate Medieval Art promotes the medieval art visible in the County of Norfolk through exhibitions, research and an events and learning programme.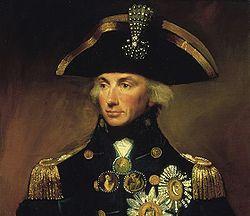 Welcome to the Nelson Museum's homepage, where you will find out about England's greatest naval hero: Admiral Lord Horatio Nelson. In the museum, which is a Grade II listed Georgian Merchant's house at 26 South Quay, Great Yarmouth in Norfolk, England, you can learn about Nelson and the times in which he lived. Explore Nelson's career, from his Norfolk childhood through his famous battles to his tragic, heroic death, with our hands-on actvities. Find out about his mesmerising personality, his terrible wounds and his many illnesses - not to mention his scandalous love life.
One of the City's most famous landmarks, Norwich Castle was built by the Normans as a Royal Palace 900 years ago. Used as a prison from the 14th century, the Castle became a museum in 1894.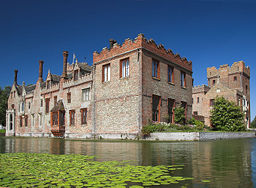 No one ever forgets their first sight of Oxburgh. A romantic, moated manor house, it was built by the Bedingfeld family in the 15th century and they have lived here ever since. Inside, the family's Catholic history is revealed, complete with a secret priest's hole which you can crawl inside. See the astonishing needlework by Mary, Queen of Scots, and the private chapel, built with reclaimed materials. Outside, you can enjoy panoramic views from the gatehouse roof and follow the woodcarving trails in the gardens and woodlands. The late winter drifts of snowdrops are not to be missed.
Wander through Sheringham Park and you¿ll discover why it became the personal favourite of its designer, Humphry Repton. You can still see Repton's 'Red Book' showing his designs for the Park. Famous for its vast collection of rhododendrons and azaleas, the last owner, Tom Upcher, would hold rhododendron champagne parties in the 1950s to show them off. Ladies would arrive in their fine gowns, some wearing Wellington boots to walk down the main carriageway, sipping champagne and admiring the colours! Today, you can climb to the top of the towers to experience breathtaking views of this beautiful landscape.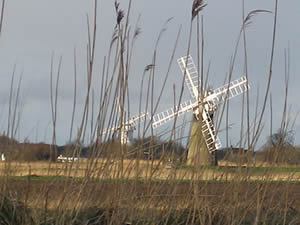 The Norfolk Broads is one of the most popular inland waterways in Europe and provides the perfect setting for a holiday, short break or a day trip. The Norfolk Broads is Britain's largest protected wetland with status equivalent to a National Park.
Wymondham Abbey is situated in the town of Wymondham in Norfolk, England.