Rye Farm
Property Address: Rye Farm, Rye Lane, Layer-de-la-Haye, Colchester, CO2 0JL
Property Type: B&B
Price Range: £30 - £45
Email: Click here
Email: 49 + 98 =
Email: peterbunting@btconnect.com
Essex

Property Images :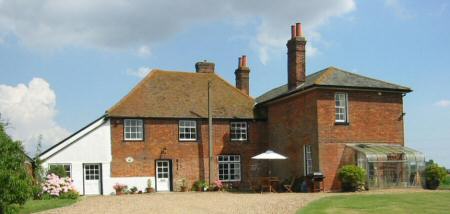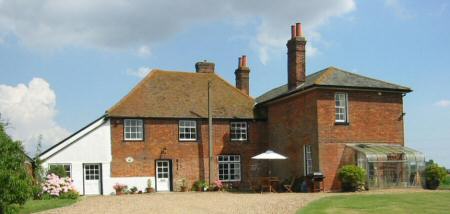 Property Description :
Owner: Virginia Bunting
Tel: +44 (0)7976 524276
Ideal for a relaxing break, Rye Farm lies on the edge of the village of Layer de la Haye in north east Essex. It is situated in attractive, unspoiled rural surroundings, about 4 miles south of Colchester.

The 17th century moated farmhouse is the home of Virginia and Peter Bunting who offer a warm personal welcome to their guests. Rye Farm enjoys a quiet location, adjacent to Abberton Reservoir, a Wetland of International Importance and one of the most important wildfowl havens in Europe. The entrance to Abberton Reservoir Nature Reserve & Visitor Centre is just over a mile away by road. Nearby Colchester is Britain's oldest recorded town with plenty to see and do.

If you have not been to this area before, you should not be put off by some of the commonly held perceptions of Essex. North east Essex is an attractive rural area with an interesting coastline which accounts for the several nature reserves in this part of the county. There are also historic towns and villages to visit. We are not far from the Suffolk border and Dedham Vale, better known as Constable country. Rye Farm provides an excellent base for exploring. For details of just a few of the local places of interest see our Local Attractions page.

Bed and Breakfast: In the farmhouse itself we have three double rooms, each with a double bed. For details of facilities and prices see the Bed and Breakfast Accommodation page.

Self-Catering Holiday Apartments: During 2009 we completed the conversion of our old 17th century cart lodge into three attractive self-catering apartments. Each offers a high standard of comfortable accommodation and is comprehensively equipped. For information on facilities and prices go to the Self-Catering Accommodation page. From there you will find links to pages describing each individual apartment, its facilities, furnishings and equipment together with pictures of the interiors.

Car Parking: Ample parking is available, close to the farmhouse for bed and breakfast guests, close to the apartments for self-catering guests.

Accreditations: Rye Farm has been inspected by VisitBritain (Tourist Board) and awarded four star gradings for both its bed and breakfast and self-catering accommodation. We also hold VisitBritain 'Walkers Welcome' and Cyclists Welcome' approvals.

Local Amenities: The village of Layer de la Haye is about ten minutes walk from the farm. The village has a shop selling newspapers, bread, milk, alcohol and a limited range of groceries. Also in the village are two pubs which serve food. The Layer Fox is near the shop and so within walking distance. The Donkey & Buskins is further away and going by car is recommended. An excellent choice of eating and shopping options can be found in Colchester, less than 4 miles away.

Bookings and Further Information: To make a booking or request further information please see the Contact Details page.

Directions to Rye Farm: On the Contact page you will detailed Directions on how to find us.


Things to see and do in Essex :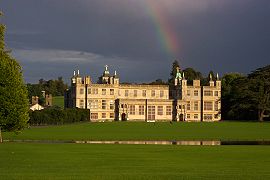 King Henry VIII gave Walden Abbey to Sir Thomas Audley, who transformed it into his mansion, Audley End. Despite ups and downs in its fortunes, Audley End remains one of England's grandest country homes with over 30 lavishly decorated rooms to enjoy and explore. The sumptuous interior is largely due to the third Baron Braybrooke who inherited Audley End in 1825, filling it with treasures including paintings by Masters such as Holbein and Canaletto. A rare set of English tapestries by Soho weaver Paul Saunders is now displayed after 30 years in store. Wander round the beautiful 19th-century parterre with its magnificent floral displays and imagine yourself back in Victorian times as you take a turn around the organic walled Kitchen Garden growing original fruit and vegetable varieties.
Bridge End Garden is a series of seven interlinked gardens laid out by the Gibson family in the nineteenth century. These Grade II listed gardens are open to the public each day free of charge. Careful restoration has replicated gardening techniques and designs typical of the Victorian era and has brought the garden back to its full splendour.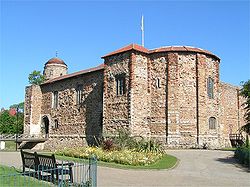 A visit to Colchester Castle Museum takes you through 2000 years of some of the most important events in British history. Once capital of Roman Britain, Colchester has experienced devastation by Boudica (Boadicea), invasion by the Normans and siege during the English Civil War. Since the 16th century, the Castle has been a ruin, a library and a gaol for witches. Today it is an award winning museum featuring many hands-on displays showing Colchester's history from the Stone Age to the Civil War.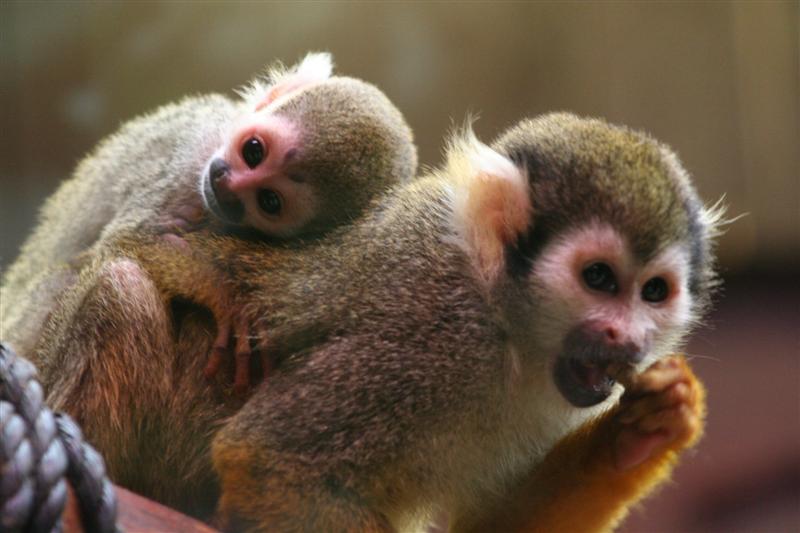 Colchester Zoo is now one of the finest Zoos in Europe due to a constant programme of development and has won the coveted "Large Visitor Attraction of the Year" Award and the "Sustainable Tourism Award" for its efforts in recycling and green practices from the East of England Tourist Board. With over 250 species to see, set in 60 acres of beautiful parkland and lakes, Colchester Zoo is well worth a visit. There are over 30 daily displays, an undercover soft play area, 4 adventure play areas, 2 road trains and much more, Colchester Zoo promises everyone a great day out!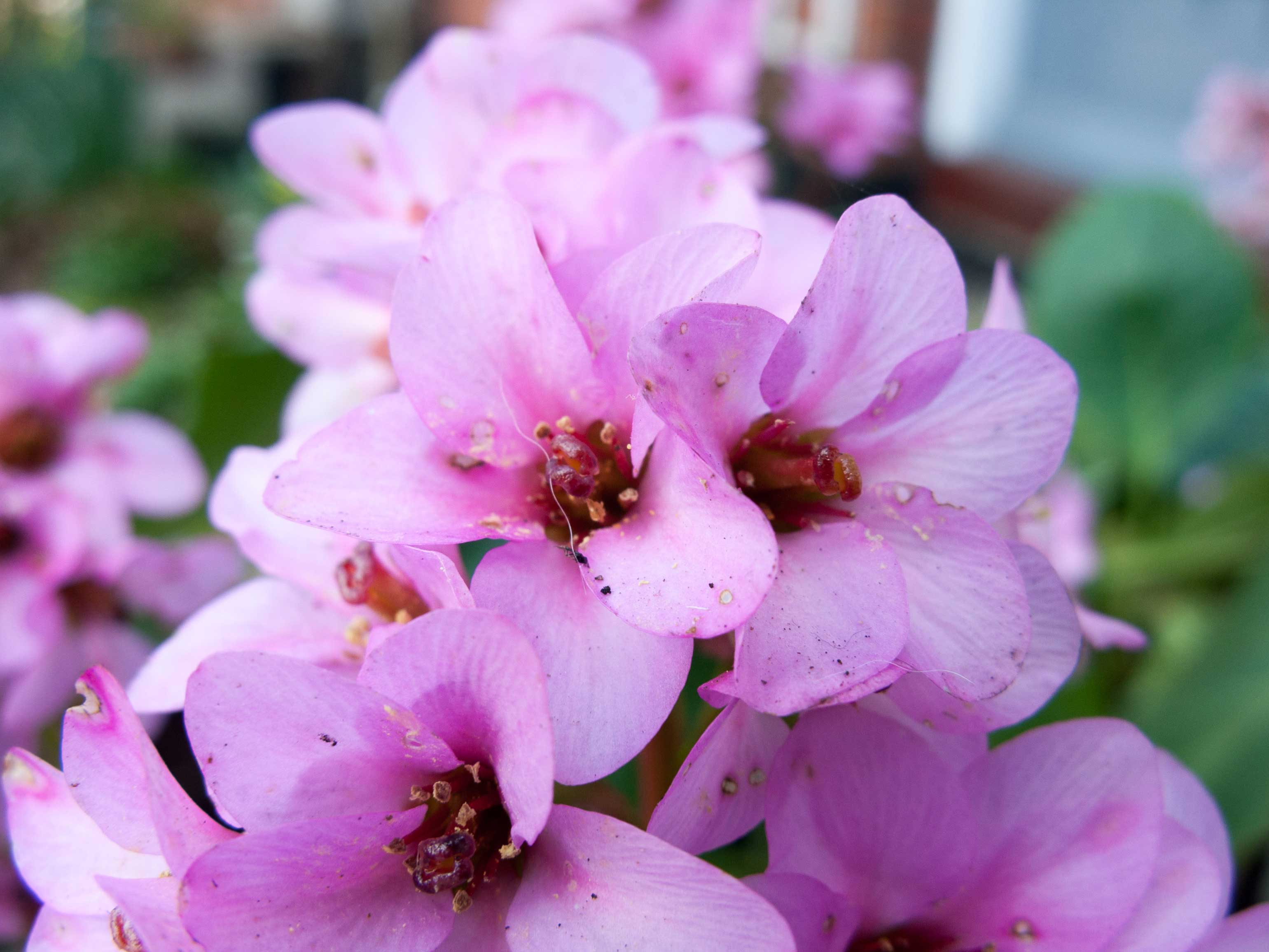 Beautiful Constable Country is located on the Suffolk and Essex border. This enchanting part of England was the birthplace of renowned artist John Constable and has become very popular with visitors. There are many things to see and do in Constable Country, whether visiting for the day, or staying a little longer. We hope you will enjoy our website and be inspired to visit this lovely corner of East Anglia sometime soon. We feature guest houses, hotels, camp sites, pubs, restaurants, gardens, local tradesmen, churches, cottages, walks, bicycle hire, tours and much more. This is the place if you are looking for bed and breakfast accommodation, inns, tourist information or ideas for Suffolk holidays.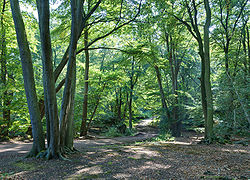 Epping Forest is the largest public open space in the London area, at almost 6,000 acres. It stretches 12 miles from Manor Park in East London to just north of Epping in Essex. As well as being a popular area for recreation and enjoyment it is also of national and international conservation importance with two thirds of it being designated a Site of Special Scientific Interest and a Special Area of Conservation.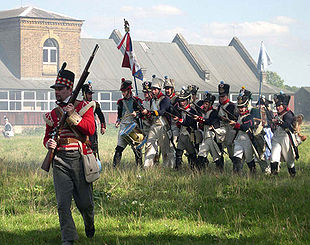 Set in 170 acres of natural parkland and boasting 20 buildings of major historic importance, the site mixes fascinating history, exciting science and beautiful surroundings to produce a magical day out for all. Established in the 17th century and acquired by the Crown in 1787, the Royal Gunpowder Mills has a very important place in both the history of Great Britain and its home town of Waltham Abbey.
The Bluebell Inn - Birthplace of Dick Turpin
16th Century Historic Country Inn. Birthplace of Dick Turpin the Notorious Highwayman in 1705. Serving fine ales, good food & excellent live music! Families Welcome!
The Combined Military Services Museum in Maldon
Maldon's Combined Military Services Museum aim is to display artefacts from Great Britain's proud military history for the education and enjoyment of present and future generations. The collections are kept in high quality, air conditioned display cases providing excellent facilities for the visitors, and a stable environment to preserve the artefacts. The museum houses only genuine period items, and takes great care to ensure the accuracy and detail of all its displays. Among items on display are many items of national importance that cannot be seen at any other museum.
The Abbey at Waltham was the last in the country to be dissolved by Henry VIII in 1540. There had been a church on the site for hundreds of years, although the building had been rebuilt several times. A settlement existed here in Saxon times, but the earliest recorded history of the town dates back to the reign of King Canute when a member of the royal court, Tovi the Proud, brought a miraculous stone crucifix from his estate in Somerset to Waltham. From this is derived the old name for the district, Waltham Holy Cross. The church containing the cross was rebuilt in the 1050's by Harold Godwinsson, later King Harold II, as a college of secular canons. After his death at the Battle of Hastings in 1066, Harold's body was taken to Waltham Abbey and buried. Today, two stones mark the spot, just to the east of the present building, where his body is believed to lie. The inscription on one reads: "THIS STONE MARKS THE POSITION OF THE HIGH ALTAR BEHIND WHICH KING HAROLD IS SAID TO HAVE BEEN BURIED 1066" and on the other "HAROLD KING OF ENGLAND OBIIT 1066" The present building is the fourth on this site, and was erected in the first quarter of the 12th century to replace the church founded by King Harold. In 1177, Henry II re-founded the church as an Augustinian abbey, as part of his penance for the murder of Thomas Becket. When the abbey was dissolved, the buildings erected for the canons were then pulled down – only the nave survived, because it had always belonged to the parish.