Scaife Hall Farm
Property Address: Scaife Hall Farm, Hardisty Hill, Blubberhouses, Otley, LS21 2PL
Property Type: B&B
West Yorkshire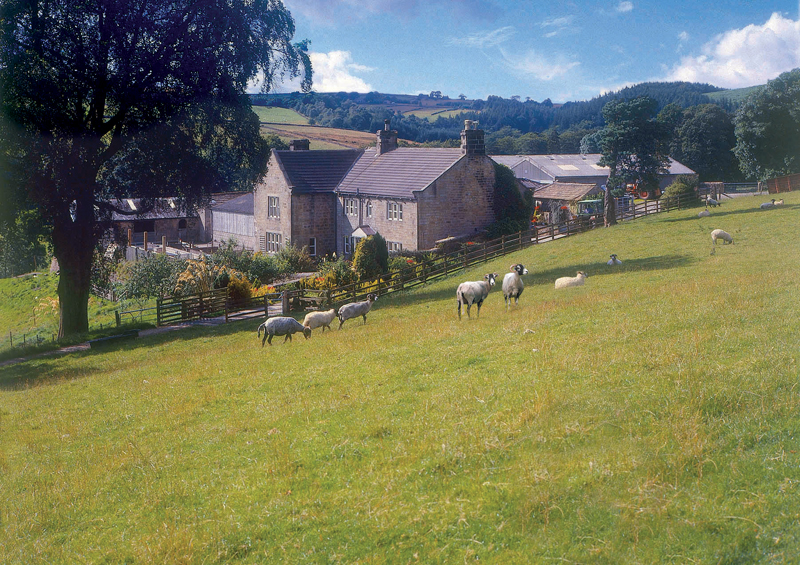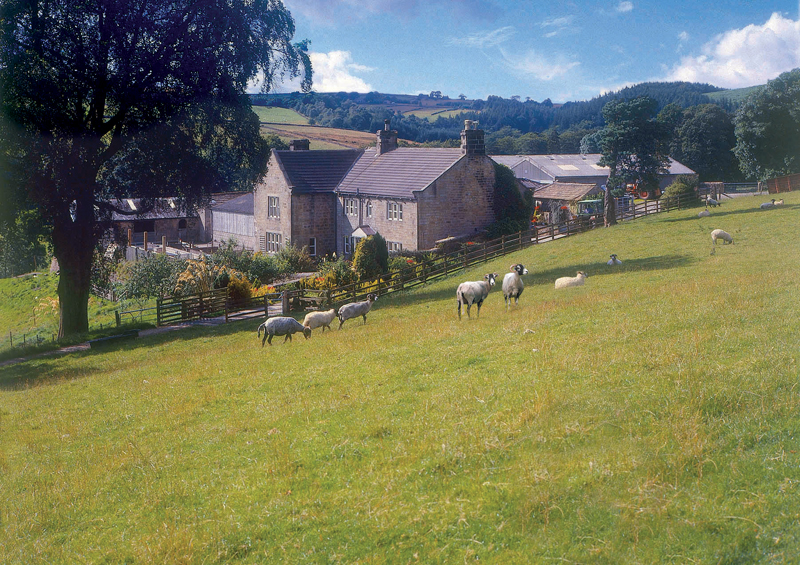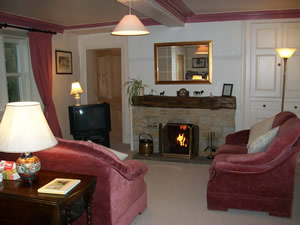 Property Description :
Our 600-acre working hill farm is situated in the Nidderdale Area of Outstanding Natural beauty on the edge of the Yorkshire Dales National Park. The location is peaceful and picturesque and an ideal place in which you can relax away from the hustle and bustle of everyday life.

Awake to the moorland views, the birds singing, the fresh clean Yorkshire air and start the day with a hearty Yorkshire Farmhouse Breakfast before venturing out to explore our wonderful surroundings. There's so much to see and do you will be spoilt for choice.

On the farm we keep a flock of Swaledale, Mule and Blue Faced Leicester sheep which lamb from around early march until the end of April. We have happy free range hens who provide part of your breakfast, and also there are Border Collies called Jill and Sally who are an essential part of Chris's farm team and can regularly be seen riding on the Quadbike with him! Our latest additions arrived in Feb 2010, Dottie, Betty and Boris!

The farm has some beautiful waymarked walks which you can enjoy and you can walk round the Reservoirs of Fewston, Swinsty and Thruscross and maps can be found on the Yorkshire Water website.

I hope very much that you will choose to come and spend some time at Scaife Hall Farm and if you have any queries not answered on our website please don't hesitate to get in touch with me.

I look forward to meeting you soon








Things to see and do in West Yorkshire :
The Brontë Parsonage Museum is maintained by the Brontë Society in honour of the famed Brontë sisters — Charlotte, Emily and Anne Brontë — and is located in Haworth, West Yorkshire, an area of England covered in much open, expansive moorland. It is popular with those seeking to find the source of the sisters' inspiration, and is of particular interest as the Brontës spent most of their lives here and wrote their famous novels in these surroundings.
Castle Hill, with its triple system of ramparts and ditches, is a fine example of a Northern British hillfort. A series of excavations completed in 1972 identified 3 periods of occupation; Neolithic, Iron Age and medieval. The Jubilee Tower constructed on the summit plateau in 1899 commemorates the Diamond Jubilee of Queen Victoria.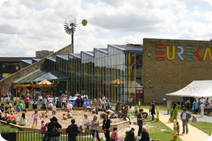 Eureka! The National Children's Museum
Everything at Eureka! has been designed to inspire children to find out about themselves and the world around them through 100s of hands-on exhibits.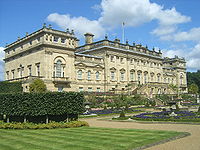 Harewood sits at the heart of Yorkshire, easily accessible by road, rail and air. The House, one of the treasure houses of England, was built in the mid-18th century and has magnificent interiors by Robert Adam, furniture by Thomas Chippendale and paintings by JMW Turner, Reynolds, Titian and El Greco, among others. An Italianate Terrace, designed by Sir Charles Barry, stretches along the South Front of the House and provides stunning views of Lancelot 'Capability' Brown's landscape and lake. The collection of paintings, furniture and porcelain is as fine as any in the land, and the setting is Yorkshire's most beautiful landscape.
Welcome to Leeds Art Gallery, housing a world class collection of 20th century British art and presenting exciting temporary exhibitions. Offering exhibitions, displays, learning programmes, events and activities, Leeds Art Gallery is a great place for all ages. Explore the wonderful collections and exhibitions, take part in our family friendly events, or relax over lunch in the new Tiled Hall Cafe.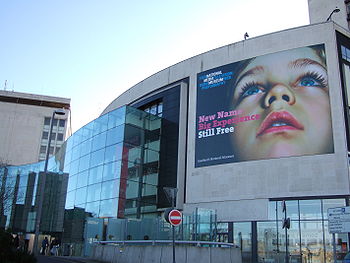 Welcome to the National Media Museum. Here you can delve into an amazing archive of information about this fabulous free museum – an exciting centre in the heart of the north devoted to film, photography, television, radio and the web. Check out the films playing on our five-storey IMAX screen. Discover what's on in our gallery spaces and exhibitions. Catch up with our annual film festivals. There's so much to do you'll simply have to come back more than once.
The park comprises over 700 acres of parkland, lakes and woodland. The Park includes scented gardens for the blind, National Plant Collections, Canal Gardens, the Monet and Alhambra Gardens, plus Tropical World (also known as Butterfly Gardens and Butterfly World) which attracts visitors all year round. Newly opened in 2005 is the Friends Garden, located alongside Canal Gardens and the Rainbow Garden. Woodpeckers, common warblers in spring and summer, mute swans, visiting whooper swans, great-crested grebes and herons can all be found at the park. The Upper Lake is maintained as a wildlife area, and the larger Waterloo Lake is used for fishing. The Park Arena is a natural amphitheatre which provides the venue for many special events ranging from sports days to major pop concerts and the spectacular bonfire and firework displays on 5th November . Facilities at the Park also include tennis courts, skateboard ramps, sports pitches, bowling greens, a sports arena, a golf course, and fishing. A lakeside cafe overlooks Waterloo Lake.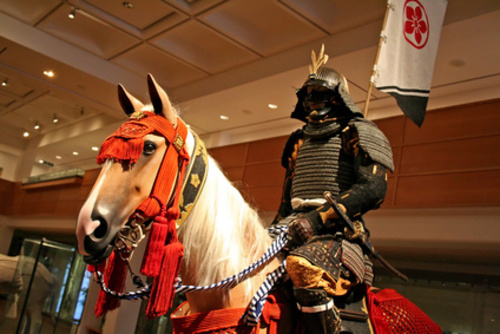 The Royal Armouries is home to the United Kingdom's national collection of arms and armour, including artillery. As a museum we have a duty of care for these objects, to keep them, study them and increase our knowledge of them, so that this can be passed to future generations along with the objects themselves. This knowledge can be shared with others who also collect arms and armour, we are actively involved with and support a number of groups committed to the study of the subject and its practical applications. As such we offer an enquiry service to the public and the commercial world alike and have often acted as consultants on a number of film and television projects.
Temple Newsam is one of the great historic estates in England. Set within over 1500 acres of parkland, woodland and farmland landscaped by Capability Brown in the 18th century, it is a magnificent Tudor–Jacobean mansion. Famous as the birthplace of Lord Darnley and home to the Ingram family for over 300 years, the mansion houses rich collections of works of art. The garden is renowned for its Rhododendron and Azalea walk and features the National Plant Collections of Delphinium, Phlox and Aster novi–belgii. Europe's largest working Rare Breeds Farm, with over 400 animals, is set within the original estate Home Farm.
The Xscape at Castleford contains many shops, clubs, restaurants, and entertainment facilities including aerial assault, golf, multi screen cinema, arcades, skate park, dodgems, laser quest, indoor skiing and bowling.