Sunset Lodge
Property Address: Great Field Farm, Misling Lane, Stelling Minnis, Canterbury, CT4 6DE
Property Type: Self Catering
Kent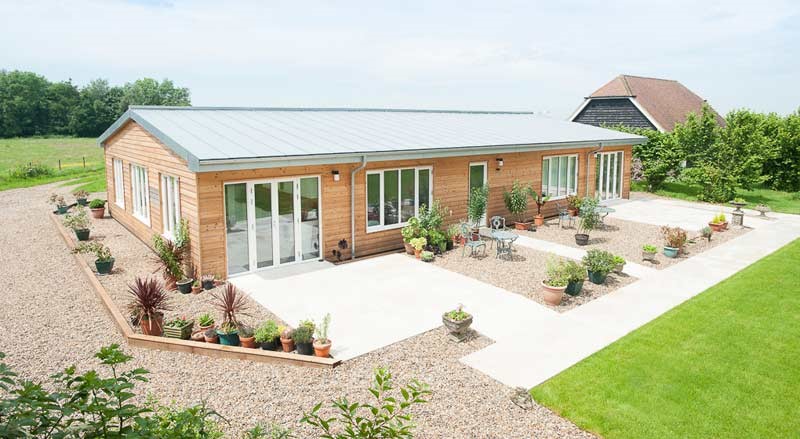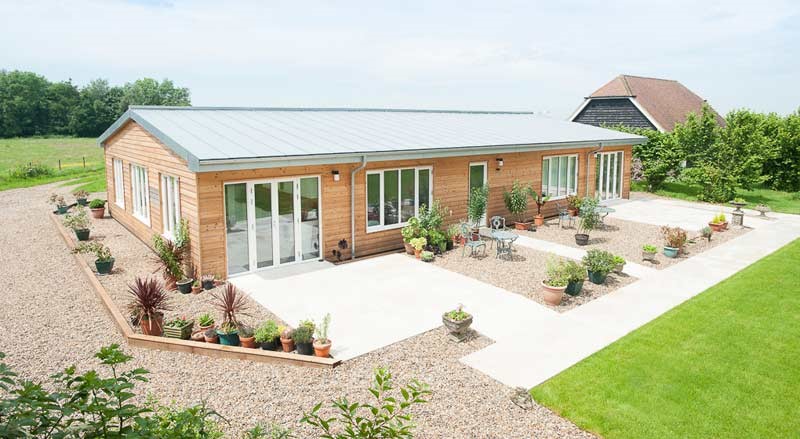 Property Description :
Luxury suites with panoramic views over beautiful countryside
Available for Bed and Breakfast or Self-Catering accommodation, situated along a quiet country lane, easily accessible from the B2068 (the old Roman Stone Street), in the Kent Downs Area of Outstanding Natural Beauty with lovely nature walks and woodland all around.
Our accommodation comprises 3 Eco Barns
• Sunset Lodge – sleeps up to 6
• Apple Barn – sleeps up to 5
• Hazel Barn – sleeps up to 4
• And The Cottage suite – sleeps 2 plus sofa-bed (B&B only or ideal as extra accommodation for those self-catering in one of the Barns)
Rural but centrally located, being:
• 8 miles (13km) south of the Cathedral City of Canterbury
• 20 miles (31km) to Dover
• 7 miles (11.5km) to the Channel Tunnel terminal
• 16 miles (26km) to Ashford International Railway Station and the Designer Outlet
• 8 miles (13km) north of Folkestone
• Only 6 miles (10km) from Junction 11 of the M20
• 35 minutes to London on the High-Speed train from Ashford station
Our location is ideal for exploring some of Kent's prettiest villages, many historic buildings, places of interest, traditional seaside towns and beaches and of course the many tourist attractions the area has to offer.
We are an excellent base for walkers and cyclists, being near the North Downs Way and close to many signed walking and cycling routes. We can offer a free local pick-up and drop-off service for those without transport. We can also provide light suppers for walkers and cyclists if necessary.
Great Field Farm comprises forty-five acres (15 hectares) consisting of arable farmland, paddocks and pretty south facing gardens. The arable field has a nature strip around the perimeter where you are welcome to stroll, and where you are quite likely to see wildlife such as deer, hares, pheasants, badgers, foxes, many types of birds and butterflies.
• Enjoy glorious views across open countryside
• Hearty award-winning farmhouse breakfasts or generous continental breakfast provided in your own kitchen/diner using local organic produce according to season
• Spacious well-appointed suites of rooms Wheelchair access and walk-in showers
• Child friendly
• Family rooms
• British made Harrisons 3700 pocket sprung divan beds
• 250 metres from beautiful woods and nature reserve
• Local drop off/pickup for walkers
• Powered by solar PV, wind and ground source heat pumps
Our award-winning breakfasts are always a treat with our home produced seasonal organic fruits, jams and juices, served with a wide choice of cereals and yoghurts, followed by an "Everhot" cooked breakfast normally comprising local sausages, bacon, tomatoes, mushrooms, fried bread and eggs from our own hens, but we are only too happy to accommodate any special requests or diets.
As an alternative we also provide generous provisions for DIY continental breakfasts as our eco barns have well equipped kitchens/dining areas. These will typical consist of bread, preserves, butter, milk, juice, fruits, yoghurt, cereals and eggs. This can be a liberating experience for families, or for a relaxed start to a morning, perhaps on their own patio. (There's usually enough for a late-night snack or elevenses too!).
Sunset Lodge has been a great favourite with single business guests wanting to work undisturbed, film crews (the feature film "Everyone's Going To Die" used the Lodge and the farmhouse for location filming), and families who love the convenience of a home environment, with the upstairs snug that makes a brilliant playroom, with toys, books and a football table and two extra beds if required.
Our Eco Barns have been our "Grand Designs" incorporating many green sustainable features, being powered, as is Sunset Lodge, by our 50kW PV array and a ground source heat pump.
We find small guests love the Wendy house and toys we provide.
For guests in the Cottage, we have a Garden room, equipped with fridge, microwave and toaster, where lovely views of the garden and pond wildlife area, can be enjoyed.













Things to see and do in Kent :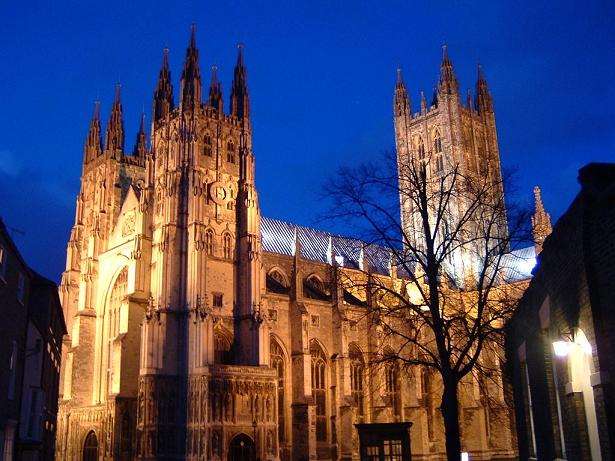 Canterbury Cathedral, Mother Church of the Anglican Communion and seat of the Archbishop of Canterbury. The Cathedral is both a holy place and part of a World Heritage Site. It is the home of a community of people who seek to make the Cathedral a place of welcome, beauty and holiness. We hope you will be inspired to visit Canterbury and the Cathedral and we look forward to welcoming you.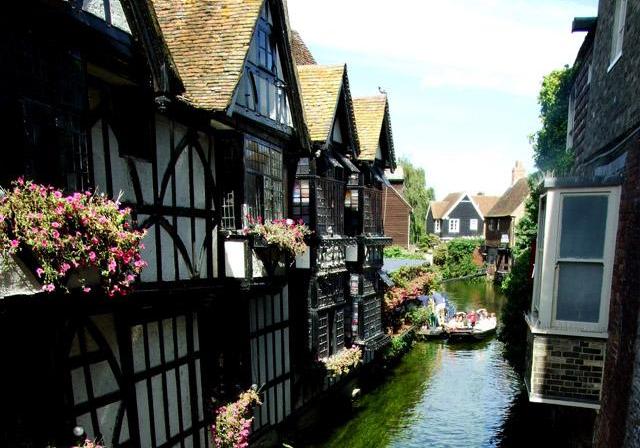 Canterbury Historic River Tours
Whilst Canterbury Historic River Tours was formed in the year 2000 the company can trace its past and follows the traditions of the very first River Tour company based in Canterbury over 75 years ago. Much time was invested in researching the history of the wonderful buildings which grace The River Stour banks, and developing a tour which our guests of all ages would find interesting, relaxing and most of all highly entertaining.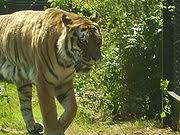 DickensWorld has an assortment of attractions to keep the whole family entertained; jump on board the Great Expectations Boat Ride for splashing good fun, take a trip back in time to a Victorian School complete with nasty schoolmaster or get spooked in The Haunted House of 1859. Visitors will get the chance to come face to face with some of Dickens' literary characters in their magnificent rendition of a Victorian town courtyard! After all the excitement in the Dickensian courtyard, visitors can take a rest in the 4D cinema show at Peggotty's Boathouse or at the animatronic show in the Britannia Theatre - sit back and enjoy the story of Dickens' life and his literary works...
Set in a spectacular location high above the famous white cliffs, Dover Castle boasts an immensely eventful and fascinating history. Step inside the Great Tower at Dover Castle and immerse yourself in the medieval world of King Henry ll, authentically re-created showing how it may have appeared when newly built during the 1180s. Journey through richly furnished chambers filled with hundreds of finely crafted objects and learn about life in the Great Tower as you encounter the colourful characters from the royal court. Re-live the turbulent war years as you tour the Secret Wartime Tunnels situated deep beneath the cliffs and imagine what it was like to be stationed here during the worst days of WWll.
Howletts Wild Animal Park
Spend a thrilling day out in Kent at Howletts Wild Animal Park - a 90 acre adventure in beautiful ancient parkland. Howletts & Port Lympne Wild Animal Parks were set up by the late John Aspinall with the aim of protecting and breeding rare and endangered species and returning to safe areas in their native homeland. The Aspinall Foundation is the charity which manages Howletts and Port Lympne Wild Animal Parks, it is funded solely from charitable donations.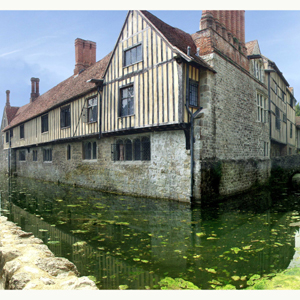 The most complete medieval manor house in England. The only Grade I Listed Dog Kennel in England. The biggest conservation project ever undertaken by The National Trust on a house this age and fragility. Rare and unique surviving Tudor painted ceiling dating 1520 'Conservation in Action' exhibition. Originally dating to around 1320, the building's importance lies in the fact that after the completion of the quadrangle with a new chapel in the sixteenth century, its successive owners effected relatively few changes to the main structure. It remains like a snapshot of how such houses would have looked in the Middle Ages. Nikolaus Pevsner called it "the most complete small medieval manor house in the country". It was bequeathed to the National Trust in 1985 by an American businessman, Charles Henry Robinson, who had bought it in 1953. The house is now a Grade I listed building, and parts of it are a Scheduled Ancient Monument.
Kent and East Sussex Railway
The Kent & East Sussex Railway is the country's finest example of a rural light railway. The line gently wends its way from Tenterden - "The Jewel of The Weald" for ten and a half miles, through the unspoilt countryside of the Rother Valley, to terminate in the shadow of the magnificent National Trust castle at Bodiam. Whether you are interested in heritage, shopping, nature, food and drink, or recreation, there is always something to enjoy when visiting the Kent & East Sussex Railway.
Maidstone Museum and Art Gallery
Our exceptional Museum is housed in a charming Elizabethan Manor House, in the centre of Maidstone - Kent's County Town. Each gallery will fascinate and surprise; with a wealth of exhibits and objects to see and enjoy as well as regular storytelling and children's holiday activities.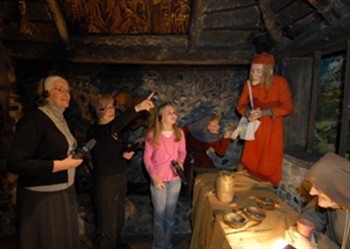 Ever wondered what it would be like to step back in time and experience the sights, sounds and smells of a bygone era, at The Canterbury Tales you can do just that. Housed inside the former church of St Margaret's in the heart of old Canterbury, The Canterbury Tales is based on the writings of Geoffrey Chaucer, one of England's finest poets. Join Chaucer and his merry band of pilgrims on their magical pilgrimage from The Tabard Inn to the shrine of St Thomas Becket in Canterbury Cathedral. Along the way, their stories of love, romance, jealousy and trickery are vividly re-created with all the fun and excitement of the famous Tales. The Canterbury Tales is an accurate re-creation of medieval life. With new audio-guides, it provides an excellent introduction to the City and its famous literary connection.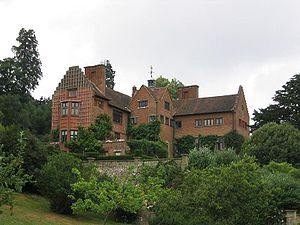 Bought by Sir Winston Churchill for its magnificent views over the Weald of Kent, Chartwell was his home and the place from which he drew inspiration from 1924 until the end of his life. The rooms remain much as they were when he lived here, with pictures, books and personal mementoes evoking the career and wide-ranging interests of this great statesman. The hillside gardens reflect Churchill's love of the landscape and nature. They include the lakes he created, Lady Churchill's Rose Garden and the kitchen garden. Many of Churchill's paintings can be seen in the studio.