The Bower Farm
Property Address: The Bower Farm, Little Haven, Haverfordwest, SA62 3TY
Property Type: B&B
Price Range: £37 - £45
Email: Click here
Email: 13 + 38 =
Email: bookings@bowerfarm.co.uk
Pembrokeshire
Property Images :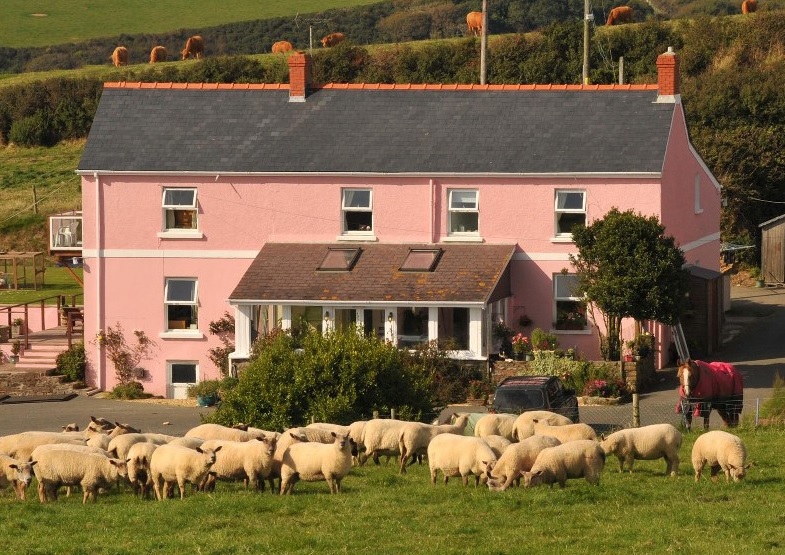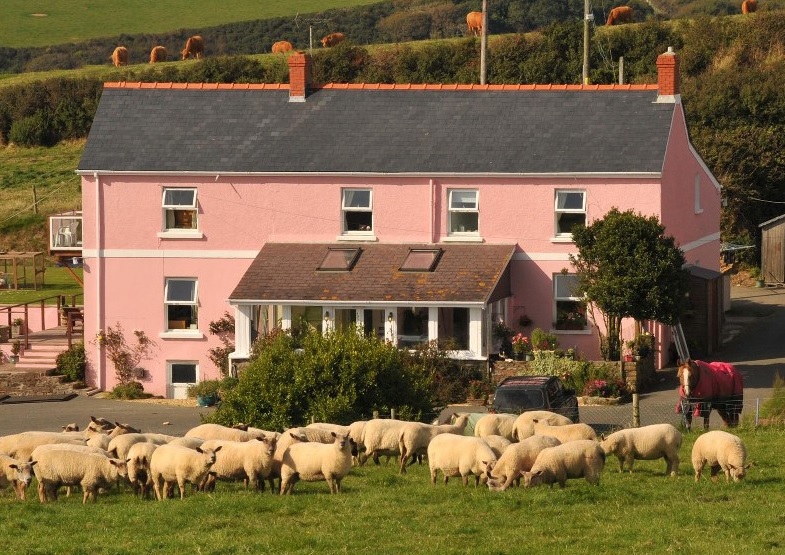 Property Description :
Owner: John Birt-Llewellin
Tel: +44 (0)7974 078866
The Bower is a traditional Pembrokeshire farmhouse overlooking St. Brides Bay and the offshore islands of Skomer, Ramsey and Grassholm. We are in walking distance of Broad Haven, sandy beach and the Pembrokeshire Coast National Park. Close by are superb riding facilities, all types of sailing, windsurfing, diving, sea and fresh water fishing and numerous golf courses. This is one of the sunniest parts of Britain, and our mild winters make holidaying all year round a reality.
This is a working sheep farm where we breed and train horses and keep ornamental poultry.
This is the place you have been planning to go to ... ... Where fantasy becomes reality.

Our historic family have been living and working in this area since the sixteenth century and our knowledge is at your disposal.
Our home cooked scrumptious food and friendly, relaxed atmosphere will fill you with cheer and warm your heart.

Your host is a raconteur of repute!

QUALITY
Within a short driving distance are a selection of theme parks and other exciting entertainment for the younger generation.
We love animals and are pleased if you bring your dogs and horses with you on holiday.
We have had distinguished write ups in "Holiday Which" and "The Daily Mail". Quotes from our visitors book include "This is something special", "Came for one night, stayed for six, what more need we say" ;"Our children loved feeding the lambs and watching the ducks dive on the pond" ;"Now we know where the 'Great' is in Britain".
One family gave their children the option of
going to Euro Disney for a week or back to the Bower for the third time - we admired their choice!

It's no exaggeration to say "We've got the lot!" except perhaps for the hoards of holiday makers that many other parts of costal Britain attract -and there is no special "Welsh Welcome" there!

EFFICIENCY
Full en-suite facilities with LCD TV/DVD
Tray with tea, chocolate, coffee, and biscuits.
Top of the range 10" deep mattresses on beds.
Comfortable separate lounges for adults & children.

Extensive children's video library.
Wireless internet facilities for visitors use.
Use the house whenever you please.
Seclusion, yet walking distance of beach.
Peaceful, stunning sunset, over the sea.
Clear night skies for star gazers.
Private safe parking outside the door.
Drying room for sports clothes, fishing gear etc.
Tarmacadam driveway to save your exhausts and keep your shoes clean!
WTB 4 Star Farm with Dragon & Welcome Host Gold Award

We could go on….. but like an excited child telling an exaggerated tale; "You wouldn't believe the rest!"

Just come and see for yourself.

This is the "in" part of Britain to visit from October to April, when the large colony of grey seals are having their pups. When the wind whips the surf into spectacular sights. When Windsurfers and sailors compete all winter. When the winter migratory birds make it an ornithologists paradise. When country sports are at their best - Pembrokeshire has 3 packs of hounds, all hunting 3 days a week providing something different, colourful and interesting to see.

































Things to see and do in Pembrokeshire :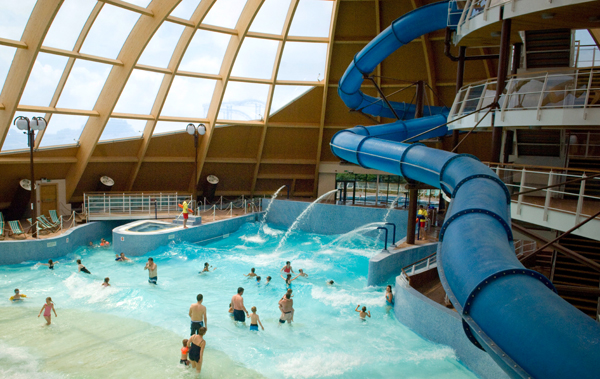 Blue Lagoon is a place where carefree summers and cold winter nights come alive with breathtaking rides, rapid rivers and flumes, relaxing pools and special places just for kids. It's a fun-filled, sub-tropical waterpark that guarantees thrilling aqua-adventures.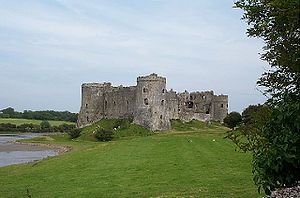 The magnificent Carew Castle has a history spanning 2000 years. Set in a stunning location, overlooking a 23 acre millpond, the castle displays the development from a Norman fortification to an Elizabethan country house. The site incorporates an impressive 11th century Celtic Cross, the only restored Tidal Mill in Wales, a medieval bridge and a picnic area all linked by a delightful mile roundwalk.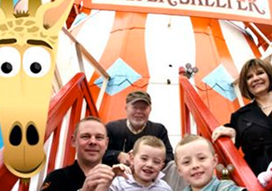 Folly Farm Adventure Park and Zoo is one of the top theme parks in South Wales and winner of the Best Family Day Out in Pembrokeshire. The theme park and Zoo is located near Tenby in the beautiful Pembrokeshire countryside, Folly Farm offers affordable fun days out for the whole family.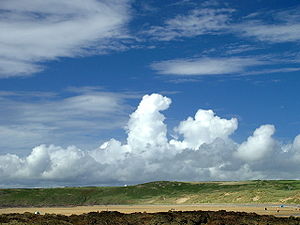 Freshwater West is a 1.12 kilometres beach near Castlemartin, Pembrokeshire in south-west Wales. It is also adjacent to the Army Tank Ranges that use this part of the Pembrokeshire National Park.
With such a splendid setting overlooking a beautiful unspoilt beach, families love to explore Manorbier Castle and bring a little bit of history to life. The impressive Great Hall, Chapel and Turrets are dotted with life size figures - see children of the Tudor period and some prisoners in the dungeon.

Oakwood Theme Park is a theme park in Pembrokeshire, Wales which attracts 400,000 visitors each year.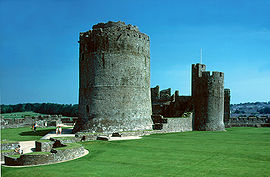 Idyllically set on the banks of the river estuary, this mighty fortress is largely intact, and its endless passages, tunnels and stairways are great fun to explore, plus there are super exhibitions, which tell the tale of its medieval life. Once the seat of a succession of major barons who played leading roles in shaping Britain's history, this historic showpiece is the birthplace of Henry Tudor, father to the infamous Henry VIII and grandfather of Elizabeth I.
Pembrokeshire Motor Museum
In the museum there are over 40 cars giving a complete history of the motor car, ranging from a 1906 Rover,6 Horse Power to a modern 1969 Jaguar 'E' type series II, 171 brake horse power. All the cars are in excellent condition and are used by their owners from time to time on car rallies.
One of the most fascinating, intriguing and memorable visits the Tenby area has to offer. We are one of the few that are indoors - a refuge in bad weather but best seen on a sunny day when it is quieter!
St Davids Cathedral is situated in St Davids in the county of Pembrokeshire, on the most westerly point of Wales.
St. Davids City Golf Club
St. Davids City Golf Club is a 2 minute drive from Britain's smallest city, St. Davids, and typifys the scenery of the Pembrokeshire Coast National Park, looking out over Ramsey Sound and the infamous 'Bitches' stretch of water just off St. Davids Head. The course views have to be seen to be believed.