CLAAS Axos-Axos 320 CX LP
Back to Search
The AXOS is a machine for daily use. With its compact dimensions, it delivers enormous flexibility for a wide variety of jobs.
Engine Power: 87

Engine Size: 4T/4400

Transmission: Power Shuttle 20x20/2, 30x30/2

Hydraulics: F 60+40 M

Linkage: 4200 M or E

Front Axle Suspension: No

Cab Suspension: No


Price: £42,430.00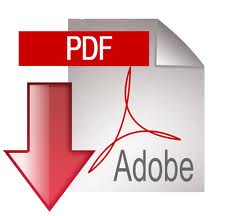 The AXOS is extremely intuitive to operate, and is therefore ideal for inexperienced drivers as well. The ergonomically arranged operating controls are fully accessible from the drivers seat (with optional air suspension).
Whats more, the clear dashboard arrangement allows you to concentrate on whats happening outside. The large glass panels ensure outstanding all-round visibility, and with up to eight work lights you can continue to work safely and efficiently when night falls

Unrivalled benefits for AXOS operators:

- Excellent all-round visibility, thanks to the spacious cab and large glass panels
- Forward-opening windscreen for a perfect view of the working area
- Efficient air-conditioning system for high productivity
- Lockable, forward-opening doors do not protrude beyond the tractor width
- Greater comfort, thanks to the flat cab floor (including for the low-roof version)
- Simple, intuitive operation, ideal for less experienced drivers as well
- All information in clear view on the easy-to-read dashboard
- Low noise level for relaxed operation
- Up to eight work lights for excellent visibility in the dark

Thanks to its low overall height, the AXOS is also perfectly suited to operations in farm buildings with low roofs and entrances. Despite the tractor?s compact external dimensions, the AXOS is well endowed with interior space. Even in the low-roof version, tall operators enjoy ample headroom.

The perfect engine speed for every application.

The AXOS delivers up to three PTO shaft speeds for a range of day-to-day operations:

- 540 rpm ECO for lighter equipment such as a tedder or swather.
- 540 rpm standard.
- 1,000 rpm for heavy applications such as a feed mixer or rotary harrow.

Whether deploying a fertiliser spreader or mower, the PTO shaft is engaged smoothly, regardless of the implement attached ? with either mechanical or hydraulic action.
Back to Search