A devastated farmer has released photographs showing the gory aftermath of a dog attack that left 32 of his sheep dead.
The graphic pictures shows the mutilated corpses of the ewes after they were mauled by two dogs.The attack at
Dalwyne Blackies farm
in Girvan, South Ayrshire, left 15 sheep dead, 17 fatally wounded and another nine injured.Farmer David Morrison found two dogs standing over the corpses on Monday."I found two dogs standing over a ewe they had killed. One bared its teeth at me and the other tried to attack me on the quad bike," he wrote on Facebook.He added: "If I hadn't been on the quad I really think that I'd have been lying on the hill along with my dead ewes.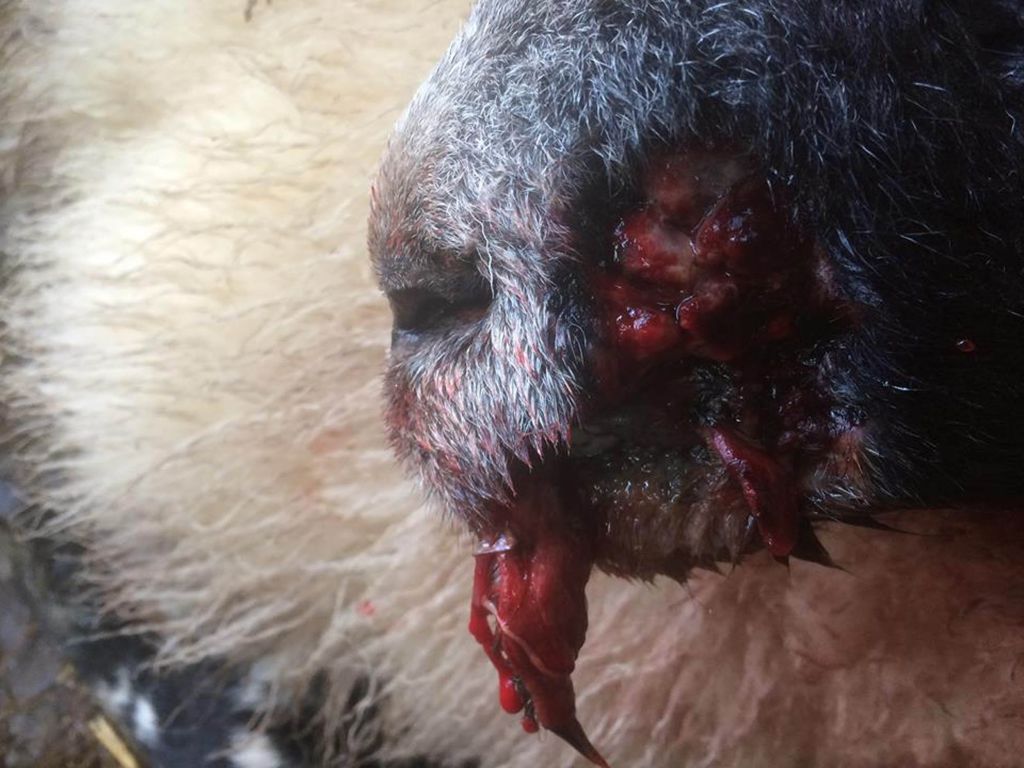 "If someone had been out walking they probably would have been attacked too."The attack caused up to £60,000 worth of damage but Mr Morrison was more devastated by the death of the sheep he had reared since birth.