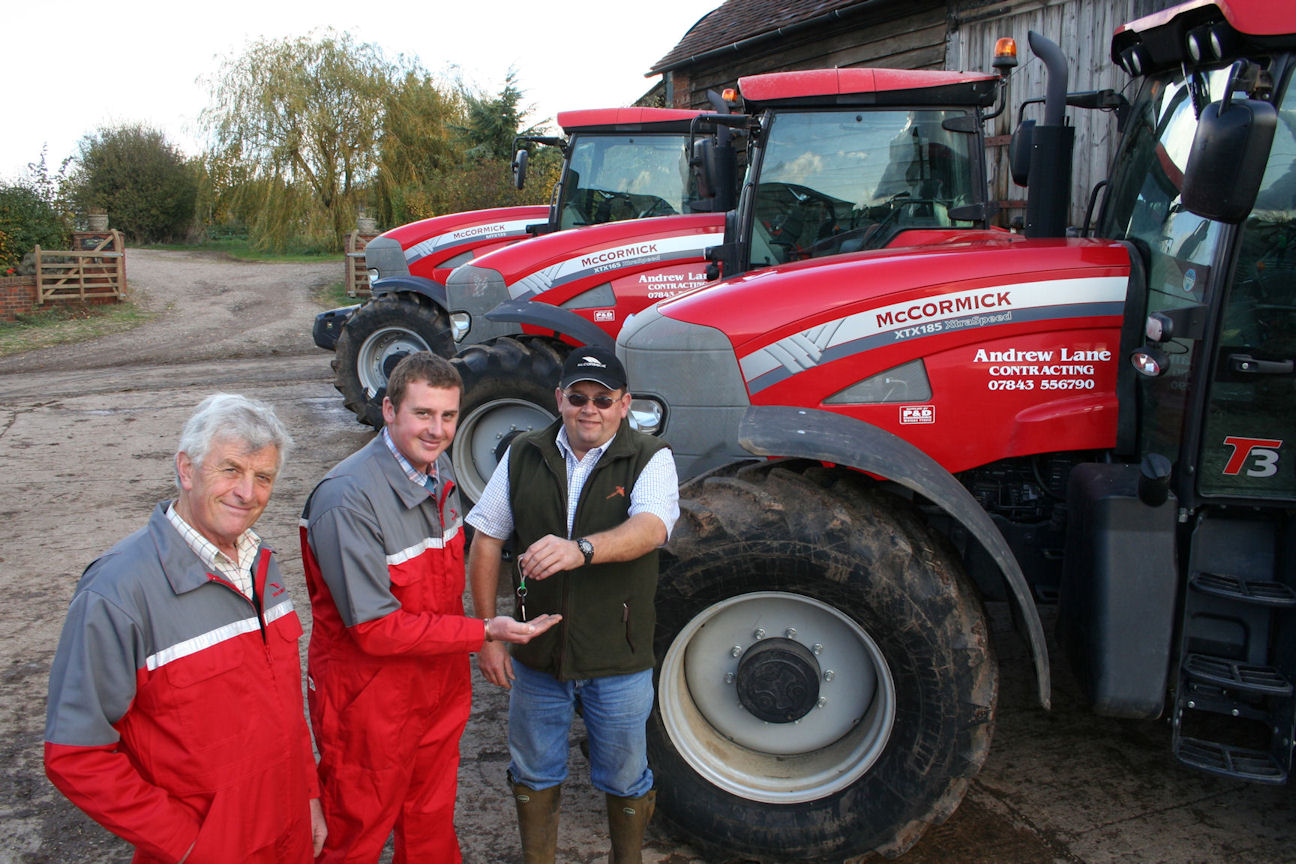 Farmers in Gloucestershire, Worcestershire and surrounding counties who take time out to attend an Open Day at a Bredon-based farm equipment business will be treated to a Hog Roast and some mouth-watering special offers on selected McCormick tractors.
"We haven't had an open day for some years and thought it was time to thank customers for their support and remind everyone about what we do here," says Mike Pullin of P & D Engineering. "Since starting the business with my wife Penny in 1976, the company has earned a good reputation for servicing and repairing farmers' machinery.
"But in recent years, since taking on the McCormick tractor and Merlo telescopic handler franchises, we've been much more active supplying new machines needed by farmers and contractors in the area."
The Open Day at P & D Engineering's premises off Fleet Lane, Bredon, Gloucestershire on Wednesday, March 6, will start at 11am and run through to around 8pm in the evening. Manufacturers will stage their own exhibits to show the latest products and technology available for efficient livestock and arable farming.
Salesman Anthony Wilkes says: "We'll have some cracking deals on McCormick MC and MTX tractors – ideal for someone wanting a proven and straight-forward, reliable machine that's excellent value for money.
"Among the tractors on display will be examples of the 22-54hp McCormick X10 compacts and the 92-121hp McCormick X60 that replaced the popular CX range;" Anthony adds. "Also, the 150-232hp line-up of X70 six-cylinder tractors now replacing the XTX and TTX models."
New Merlo telehandlers, grassland machinery from Vicon, a new franchise taken on by P & D Engineering last year, Farr ATVs, Reco ploughs and power harrows, Köckerling cultivators and drills, BvL diet feeders and sheep and cattle handling systems from Modulamb and Ritchie will also feature on the day, together with a good selection of second-hand tractors and equipment.
"We'll also have a Grand Draw with lots of prizes from manufacturers to support the local air ambulance service and our retail store stocking a wide range of tools, accessories, consumables and clothing will also be open," says Mike Pullin. "Visitors can also look around the workshops, where our five service engineers, led by service manager Dave Brown, prepare new equipment and make repairs, and talk to parts manager Jason Middlecote about the extensive spares stock we carry."