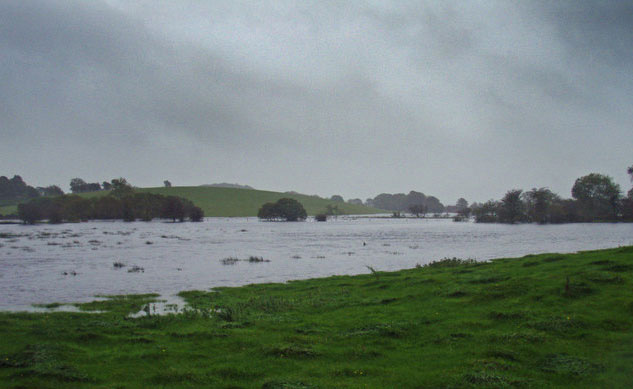 Local Government Minister Brandon Lewis has today announced a further funding package of £6.7 million for local authorities affected by recent flooding and severe weather.
Since the east coast tidal surge in December, severe weather and flooding has caused a significant amount of damage to housing, businesses, agriculture and transport infrastructure across the country. This recovery funding will assist with such repairs.
This money builds on financial assistance already made available to councils. Last month (29 December 2013) the Bellwin scheme was activated. This scheme enables councils to apply for financial assistance depending on local circumstances.
Local authorities also received £3.4 billion from the Department for Transport between 2011 and 2015 for local highway maintenance including flood damage to roads. The government is also spending over £2.3 billion on tackling the risk of flooding and coastal erosion.
The costs of repairing flood defences damaged by the extreme weather are currently being assessed, by the Department for, Food and Rural Affairs and will be set out shortly.
Mr Lewis said: "I have been hugely impressed by the efforts of the emergency services, local authorities, voluntary organisations and communities through the recent severe weather and now we are helping areas to recover and see life return to normal.
"This extra £7 million that can be used to help affected communities, will provide local authorities and their partner agencies additional resources they need to support recovery.
"This will top up support councils can get under the Bellwin scheme to cover the costs of clearing up after severe weather and flooding, and the substantial funding councils already get for potholes."
Half the extra funding is from the Department for Communities and Local Government, which will be allocated to areas with properties affected by flooding and allocated through normal funding mechanisms.
The remainder from the Department for Transport will be available to repair infrastructure damaged by flooding and will be subject to a bidding process.
Further details of the package and how local authorities can apply will be announced shortly.
Councils, police, fire and national park authorities are eligible for certain clearing up costs under the Bellwin scheme when they have spent more than 0.2% of their calculated annual revenue budget on works that have been reported to the department as eligible for grant.
The Bellwin scheme compensates councils retrospectively for the exceptional costs incurred.
Ministers have said that they would look sympathetically on councils where they have costs as a result of the floods, and that they would reimburse councils eligible clearing-up expenditure under the Bellwin scheme.