The National Trust is to reduce food production on some of its 1,500 tenant farms in order to benefit wildlife.
The plans aim to ensure half of all Trust farmland is nature-friendly by 2025 to put nature, which "has been squeezed out to the margins", back in the heart of the countryside.It said that the measures, such as removing grazing animals from some places, creating wetlands and widening wild areas set aside for birds and bees, could result in some farms producing less food.Peter Nixon, Director of Conservation of the National Trust, said the charity had a duty to help prevent wildlife decline, which currently affects 56 per cent of British species."Nature has been squeezed out to the margins for far too long. We want to help bring it back to the heart of our countryside," he said."Our charity was founded to protect our natural heritage and we believe we should be playing an active role in reviving it by doing what we can on our own land.
"Despite the battering it's taken over many decades, nature has an incredible ability to rejuvenate and revive if given the conditions to thrive."Birds such as the cuckoo, lapwing and curlew are part of the fabric of our rural heritage. But they've virtually disappeared from the countryside. We want to see them return to the fields, woods and meadows again, along with other wildlife which was once common and is now rare."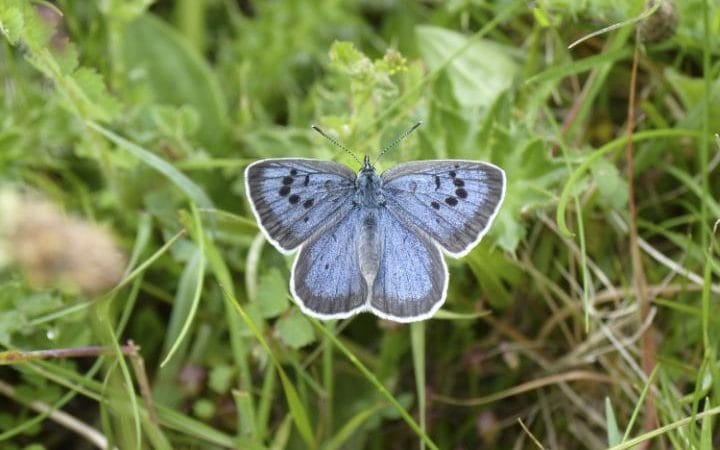 'Inextricably linked'
Many of the Trust's 1,500 tenant farms are already run in a way that benefits wildlife, and the organisation insisted farming remained vital to its approach to countryside management.The Trust said it would work in partnership with its farmers to deliver wildlife-rich, productive landscapes – which will require support for sustainable farming.Mr Nixon said the future of farming and the environment were "inextricably linked" and they wanted both to thrive.George Dunn, chief executive of the Tenant Farmers Association, said: "Farm tenants will be heartened by the National Trust's clearly expressed position that good environmental management in the countryside cannot be divorced from the achievement of productive and sustainable farming."
The Trust owns almost 250,000 hectares of land, more than one per cent of land in the UK, and cares for 775 miles of coast.Around 10 per cent of land owned by the Trust has been identified as priority habitat which is threatened and projects are already ongoing to help revive Britain's wildlife on Trust land.The announcement comes after farmers criticised National Trust Director Dame Helen Ghost, who took part in a debate at the Oxford Farming Conference, explaining that should would farm
'beauty'
if she had the chance to run her own farming business.